Rate Now
Share Your Experience
Have you seen Dr. Rebecca Talley?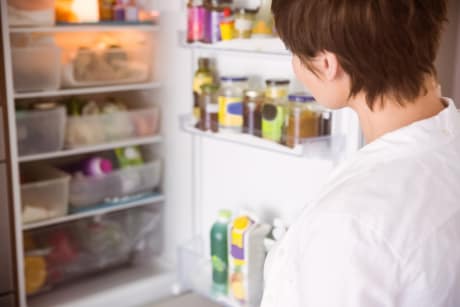 Binge Eating Disorder
Get the facts about binge eating disorder, including symptoms, causes and related conditions.
36 Ratings with 14 Comments
5.0 Rating
January 11th, 2017
I chose this very special lady to take care of my elderly Mother years ago. We both fell in love with her! I made another great decision when I was honored to be accepted as her patient also!
Dr. Talley has been my PCP for several years and I could NOT be happier with my experience with her as my doctor. She is knowledgeable, caring, compassionate, vivacious and very down to earth. I LOVE this woman; she is one of the most outstanding physicians I've ever come across...and I am so happy she is the one overseeing my care. She takes EXCELLENT care of me...ALWAYS!!!
5.0 Rating
August 6th, 2015
Outstanding Doctor
1.0 Rating
March 5th, 2015
Queen Talley strikes again!
Dr. Talley is highly intelligent but comes off more of your Superior then a caring doctor. She won't listen, cuts you off if she doesn't like your suggestions and out right dismisses other doctors findings. In conclusion, she is self righteous and could use a good dose of humility. Don't bother with her just move on to any other doctor in this office.
3.7 Rating
April 15th, 2014
Great Doctor
Dr. T is a very thorough doctor &tells It like It Is. Does she have the best bed side manner? Probably not but she Is a professional. Dr. T has been my doctor for about 13 years & knows more about my health than anyone. I am O.C.D., suffer from depression & other doctors put me on multiple medications that made me feel crazy. Doctor T prescribed me a med & something finally worked. Thanks to the patience of Dr. Talley, I now can function from day to day. Thank you so much Dr. Talley
1.0 Rating
December 30th, 2013
Severe Headaches and a request for a refill of a prescription 2 days before Christmas
This doctor should have her credentials removed. she allowed her staff to humiliate me because they did not believe a night time attrndant who answers the calls for emergencies, had given me an 8:30 am appointment to see Dr. Talley. They refused to let me speak to the manager and then told me to wait an hour even though I told them I felt miserable. The staff was very rude and told Dr. Talley I was rude. When I was told to go to a back room, Tally began YELLING at the top of hre lungs before I ever met her or entered the room. She did not act professionally at all. Instead she told me what the staff of receptionists said andtold me I lied about getting permission fro one of her night staff to come in for an ealy appointment. She yelled with an evil look her her face saying that she never wanted to see me ever again, She banned me from seeing any daughter at that location and she denied me the right to have a prescription filled which is required for me to have filled. She also banned me from any Primary Care facility forever, These are unethical actions taken by a Board Certified Doctor who is suppose to listen to a patient and understand their situation. She practices in the Bible Belt of the Nation and is definitely NOT A CHRISTIAN. This kind of behavior would be condoned in any church and looked down upon any ethical doctor. I had been living in the Augusta, GA area only three weeks and I had been given a bad reference to Rebecca Talley. Since then, I have her terrible experiences form numerous patients who have left her . They said she is argumentative, does not listen to the patient and is a very cold person.
5.0 Rating
December 4th, 2013
Best Doctor ever
I moved here 13 years ago & Dr.Talley has been my doctor since. I have had no insurance & Dr. Talley gives me rates that are extremely affordable. Does In house blood work so there are no more unexpected bills. She is upfront & honest & knows my history better than I do. I have had O.C.D as well as a few other problems & for the first time In my life, Dr. T prescribed something that no other doctor did, & It worked. I want to cry not to mention everyone that knows me sees an improvement & can actually get a word In when we have a conversation. Thanks to her knowledge & keeping record of my medical history, we have found a drug that has finally helped me! Thank you Dr. Talley & her great staff
1.0 Rating
October 9th, 2013
Rude, doesn't listen
5.0 Rating
April 22nd, 2012
Dr. Talley is in high demand, as are most of the doctors in this group. She spends a lot of time talking with you and recording your comments. The next time you see her she knows your business. Unfortunately I have been referred to other specialists when I would think she should recognize the ailment. Overall, I recommend her highly. She is very smart and thorough.
5.0 Rating
March 22nd, 2012
5.0 Rating
January 19th, 2012
Terrific Doctor
Dr. Talley is a terrific doctor. She is caring and listens to my complaints and concerns. She calls me back personally when I have a real concern and has her nurse do complete follow-up. I recommend her to all of my friends and everyone I know that goes to her loves her. She goes above and beyond of all of my expectations.
5.0 Rating
October 9th, 2011
Excellent Doctor
1.0 Rating
February 21st, 2011
I have been one of Dr. Talley's patients for seven years. I scheduled an appointment for a yearly physical and when I got to the office, I was told there were six patients ahead of me and there would be about a two hour wait. As this was my day off work, I decided to reschedule my appointment and asked for Dr. Talley to give me a call. When she called me, she was incredibly rude. I told her that I wanted to sit down and talk to her about getting my tubes tied and would like to come in when there was not another appointment scheduled in the same time slot. She told me that it should not take more than 15 minutes to talk about the procedure and if I did not like the way she did business, I could find another doctor. Then, five days later I received a certified letter kicking me out of the practice. I have referred several people to her, which I now regret. She has lost focus and has obviously forgotten that a practice is about patient care, not patient quantity.