Rate Now
Share Your Experience
Have you seen Dr. Rene Gonzalez?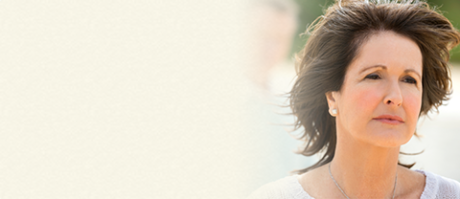 Metastatic Melanoma
The facts about metastatic melanoma, a serious skin cancer, including signs, symptoms & what happens to the body in each stage of cancer.
14 Ratings with 8 Comments
1.0 Rating
October 10th, 2013
Watch Out
I haven't seen Dr. Gonzalez in a few years, but my experience with him was negative. He had poor bedside manners and he really doesn't put patients first in my opinion. I went elsewhere because I had the money to do so, but many people don't and don't know they should look across the whole U.S or world. In Colorado, I called all the top rated oncologists in the magazine 5280 and other oncologists online, dermatologists, immunologists, and general doctors. Around 30 doctors in Colorado. I surveyed them asking for an oncologist who focused on melanoma specifically, and the first name they all recommend was Dr. Gonzalez. All roads lead to Rome, all melanoma cancer patients in Colorado are sent automatically to Dr. Gonzalez. There really isn't any choice. So when the University of Colorado sends our reports saying he runs the top melanoma clinic in Colorado, that is very misleading marketing, because in truth, his office is the only melanoma office in town. Otherwise you have to travel to other states. I have had 3 different friends go to Dr. Gonzalez and they all died, one very recently. They were all so excited at first and hopeful because every doctor they talked to pointed them to Dr. Gonzalez, so they figured they were all getting the best of care. I personally think he uses scare tactics. I traveled to other states and some of these other clinical scientists in melanoma I met had more heart than Gonzalez. BUT BE WARNED, they all act very nice until you ask in-depth questions, and then they often will say "That can't be confirmed at this time" or "We don't know that for sure", and make you feel confused with no way out but their clinical trial. Clinical scientists/ oncologists in my experience, don't give you a complete picture and only discuss the one or two clinical trials they have that day. They are really just sales representatives selling you on this product. The product may be the very best, or it may not. You have to compare. In my opinion, they get their money, fame and glory from the results of their research studies that they need you for. They see you for only a few hours but your whole life is at stake. But for them, they spend far more hours and are far more rewarded by the money given to them by grants and the fame they garnish as they become experts highly sought after by drug development divisions of drug companies or patted on the back by their peers. They aren't about to share their insights that are worth so much, with the the patients off the street. And perhaps they are worried about getting sued too. Anyway, regardless of the reason, they are very closed mouthed in my experience. This is the world we live in since most of the money they receive doesn't come from patients directly. They don't answer to us. Gonzalez and others will work you into fear or adoration. Don't assume he is right. Pick the clinical trials you want to do because they are really the best and then go to Gonzalez or some other clinical scientists/oncologist and get set up on the clinical trial. But DO NOT trust him to personalize or tailor your treatment to make sure you fall into the successful category in the clinical trial. He won't, nor will any other oncologist running clinical trials in my opinion. Don't think of these guys running clinical trials as doctors, think of them as sales reps. Ask them lots of questions, but be aware of their limitations. Search for "personalized medicine" for cancer and find ways and people or health management companies who will help you pick your clinical trials. Ask for the maximum information, because you don't have time to waste. Get your family involved helping you research. I am a 5 year survivor of stage IV melanoma! Be analytical, expect more! In memory of my dear friends Richard, Jean, and Shannon who went to Dr. Lewis and Dr. Gonzalez.
1.0 Rating
May 24th, 2013
Melonoma
Dr. Gonzales is the worst doctor I have ever been to. He is arrogant, cares nothing about the emotional distress he is causing the patient with his callous remarks. Every time I have seen him, I drive home crying feeling hopeless and totally without hope for the future. He has no bedside manner and should not be treating cancer patients or have any personal contact with patients. This man belongs in a lab somewhere dealing only with test tubes. He has totally made me feel like an idiot every time I ask him a question, talking down to me. Why does the U of C allow him to prectice?
5.0 Rating
September 17th, 2012
Outstanding oncologist
5.0 Rating
December 13th, 2011
A+
I have seen Dr. Gonzalez approximately 10 times now. He is first rate. First and foremost, I have confidence that he is knowledgeable and an expert in his field. He also has a great personality, seems genuinely caring, and he takes the time to explain things thoroughly.I would recommend him to family members and to friends.
5.0 Rating
November 2nd, 2011
Life Saver
5.0 Rating
July 10th, 2011
Melanoma expert
1.0 Rating
April 21st, 2011
The following is my opinion: He seemed to be on a mission to create an atmosphere of fear in my daughter and us and to "sell" the therapy he provided at his center. It all seemed to be about this overweight physician with the Rolex on and his views, not the patient. He talked down to her. It seemed like they were annoyed to be help her. He stood up to leave while I was still asking questions. It was obvious that he wanted to be somewhere else. They didn't tell me very much about all of her condition and diagnosis until I had to drag it out of him or tell me about the gamut of total treatment possibilities, which he never did. I still felt like I had to do my own research. He was far to arrogant and had terrible "bedside manner". When discussing the appropriateness of Completion Lymph Node Dissection with him (reliable studies show and experts say there are no improved outcomes for patients undergoing this procedure) he stated that she didn't need those lymph nodes and had to undergo the surgery. I was hoping to see someone that considered my daughter's concerns more important than always having an answer. When I asked for more options going forward he tried to intimidate me by accused me of allowing my daughter to die if my hope for other options were considered (I have 3 witnesses).
5.0 Rating
April 5th, 2011
Top Physician
3.0 Rating
February 17th, 2015
5.0 Rating
December 12th, 2014
5.0 Rating
November 19th, 2014
Nearby Doctors

Dr. Rene Gonzalez is similar to the following 3 Doctors near Aurora, CO.