Rate Now
Share Your Experience
Have you seen Dr. Rene Joukhadar?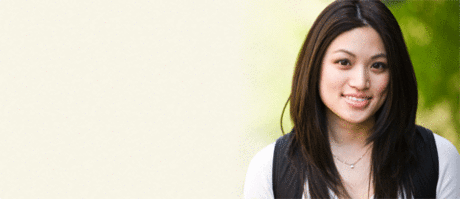 Birth Control
Get the facts about birth control so you can decide which type is right for you.
33 Ratings with 10 Comments
5.0 Rating
June 21st, 2017
Great doctor
I read some of the reviews on this site about Dr Joukhadar and wondered if we had seen the same physician. He is a no-nonsense doctor, but thorough and generous with his explanations. He speaks rapidly so can be hard to follow but that would be my only criticism. I really liked him, felt he was caring and a good diagnostician.
5.0 Rating
May 11th, 2017
Caring, considerate and knowledgeable.
5.0 Rating
April 28th, 2017
Exceptional
I was referred for a biopsy on thyroid and was impressed with his professionalism and thoroughness. He is intense and focused solely on me when I am in the office for an appointment. I am now being seen by him for my diabetes and have never had things explained so extensively. My progress has been spectacular. Wastes no time with trivial, get right to the point. Showed me on his computer how to find an app for counting carbs. Always look forward to my appt because I know I will learn something if I listen to him. Special doctor!
1.0 Rating
October 14th, 2016
first visit
I went to see this man on the request of another doctor to do a follow up on my thyroid I was told by a former doctor I had slow growing nodules and they were cancerous. I will not go back to this doctor. I have never been to such a mean spirted doctor in my life. He flips out ( hands slapping his forehead) if he does not like what you have to say. He will barrage you with his options while telling you that you don't know what your talking about. I left that office feeling like I was bullied. I was so taken back by his horrible behavior that I was shocked. This "Doctor" needs to learn how to treat people with respect.
5.0 Rating
December 7th, 2015
Intelligent and motivated doctor
OK, so he has the bedside manner of a porcupine; he knows his stuff and definitely wants to see his patients get better. For that, I am willing to overlook the fact he is tactless and demanding. I made more progress in 1 year with Dr. Jourkhadar than I had in the previous 15 years with another doctor. I wish I had found him when I was first diagnosed a diabetic but, considering his age, he was probably in high school then.
1.0 Rating
June 30th, 2015
I do not recommend him. After diagnosing me with a chronic illness I will have for the rest of my life. He did not educate me about it or do a treatment plan. When I attempted to ask questions, I was told by him he would see me in 6 months and sent on my way. I am very ill and left in shock and disguisted.
3.0 Rating
February 28th, 2015
He treated me like dirt. Never going back.
5.0 Rating
December 19th, 2014
1.0 Rating
November 12th, 2013
The office staff is compassionate, reliable, friendly and caring. The doctor could learn from his staff. He is self centered, egotistical , lacks empathy and does not care. He would rather listen to himself talk than to you ( the patient) I was scolded like a child during my biopsy. I was rushed and made to feel he would rather be any where else than giving me good patient care. I am a health care provider and highly recommend you seek out a different endocrinologist. Very, very, very negative experience.
1.0 Rating
October 23rd, 2013
Not returning
With a referral from my primary doctor, I was hopeful to have found an Endocrinologist in Las Cruces to help me with my Thyroid concerns. Dr. Joukhadar is comfortable with one path of treatment and will not consider any other. I have lived here a year and had an excellent endocrinologist in the city I am from that had finally figured out a medication regiment that has helped me greatly. Dr. Joukhadar would only consider medications that did not work for me for 20 years and was arrogant and inflexible about what he does not understand. Do not go to this doctor if you have thyroid issues.
4.0 Rating
August 10th, 2017