Rate Now
Share Your Experience
Have you seen Dr. Rene Perez II?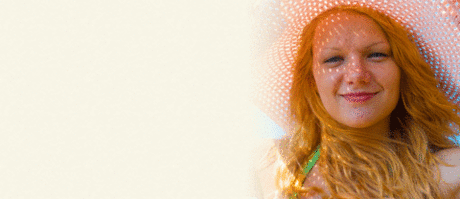 Skin Cancer
Get the facts about skin cancer, including the different types and symptoms.
Quality Rating
Highly Satisfied
36 Ratings with 11 Comments
4.0 Rating
March 20th, 2015
Pretty decent
Dr. Perez is a great doctor. He's very knowledgeable and takes time to answer all of your questions. His staff is also friendly. He delivered my baby and was so nice and funny and really made me feel at ease. A few times I feel like he ordered some unnecessay tests but he's very cautious and thorough that way so expect that from him. My only complaint would be the wait times. I've waited almost an hour and a half after my scheduled appt time before. He apologized and I figured he'd been called away for something but still! I was furious. Overall I would recommend him.
5.0 Rating
July 10th, 2013
obgyn
Dr. Rene Perez was a great doctor for me. My previous OB made me feel like I was going to some hole-in-the-wall back alley doctor so this was a nice change.I was seeing Dr. Perez for my first pregnancy. His office and staff are clean, friendly and professional. I did not have any problems with wait times, scheduling, staff or health concerns. All my questions were answered and I felt he had the knowledge and experience for me to trust what he was advising me to do. I had a healthy pregnancy with the exception of one minor external problem but was prescribed medicine to handle it. It worked. I never felt like I was being rushed, I think he could tell when I was really concerned because he would take the extra ttime to explain anything I needed answered for me. He was available to deliver my baby and I didn't mind he offered a hug afterwards.:) I'd recommend him to anyone. Thanks so much.
2.3 Rating
November 8th, 2012
Lacks compassion
Dr Perez performed surgery on me due to an ecoptic pregnancy. I was in a lot of pain and had to go to ER. The staff at the hospital was caring and careful, recognizing the pain I was in. Dr Perez car in, pushed down on my abdomen, even though ultrasound showed blood and a rupture. He showed no compassion as I broke into tears in pain. His response was ," I needed to see how painful it was for you.". He preceded to ask me questions off a checklist as I struggled to catch my breath and speak. The rest of the staff was helpful and tried to do what they could in the face of watching Dr Perez show no compassion and treated me as if I wasn't a patient. I would never recommend him to anyone.
5.0 Rating
September 21st, 2012
Amy fisher
I rate dr.rene perez as very high he is I great dr and he spends the time with you he does not act like he is in a hurry to go to the next person he does explain things to you as well I am haveing my uterus taken out on the 16 th of next month I think I am going to let him take care of my gyn problems as well for now on right now my family dr does it but when I have certin problems he does not alway check things out but I beleave he will #1 docter
1.0 Rating
August 2nd, 2012
C-section scheduled for aug 9
I'm a on patient of Dr. Perez and my husbands company changed insurance a week before my c-sec and I owed 540.00 more dollars and his office refused to let me make payment arrangements even I had already taken paid my deductible on the last insurance. And told me that if I didn't have the 540.00 in 5 days he would not deliver my baby. What kind of de is this.
5.0 Rating
May 7th, 2011
First time patient
This was my first visit with this office. The office staff and Dr. Perez was very kind and caring. I left feeling like I had been listened to and that the procedures were explained to me in details that I could understand. He took time with me to make sure I was comfortable with the procedures that will follow in up coming visits.
5.0 Rating
October 11th, 2010
Eve
5.0 Rating
July 14th, 2010
I really enjoy my visits with Dr. Perez, he is very warm and caring, and he remembers me. Wait time at the office is minimal and he never seems rushed with me. He will sit down and address any issues I feel like I might be having. My previous ob/gyn was a bit of a nightmare, but now I am looking forward to having another baby with Dr. Perez as my physician.
5.0 Rating
January 14th, 2010
5.0 Rating
July 20th, 2009
PATIENT
5.0 Rating
June 4th, 2009
5.0 Rating
November 4th, 2016
Nearby Doctors

Dr. Rene Perez II is similar to the following 3 Doctors near San Antonio, TX.