Rate Now
Share Your Experience
Have you seen Dr. Renu Chalasani?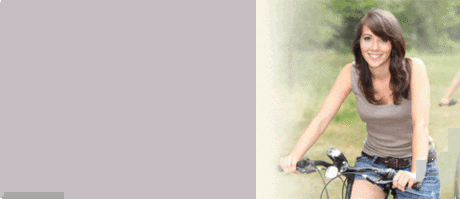 Endometriosis
Get the facts about endometriosis, including symptoms and parts of the body that may be affected.
26 Ratings with 15 Comments
5.0 Rating
June 17th, 2016
4.0 Rating
February 10th, 2016
My experience
Wow.. I find all these reviews mostly wrong. I have only had friendly and educated advise from Dr. Chalasani and I trust her with my life, and she has never been rude toward me in any way. Debbie her nurse is always friendly and comes off very wise and independant with her answers witch I love. I hope more people get to see both of these hard working educated women for who they really are and leas of this negativity I keep reading. If u find blunt rude then ita possible You just want her to sugar coat things and hold your hand on the way out the door. She is right to the point honest and kind. Nothing wrong with getting tonthe point of the matter.
2.0 Rating
September 2nd, 2015
Dr. Chalasani was nice my second visit only. The way she words her questions is very strange and gets mad at you if you get confused. She tries to blame you like it's your fault. She didn't remember something she put on my MyChart. Then she said she didn't have to treat me if I'm not having symptoms. That was very strange to me. She gets mad if you ask her the same question twice & she didn't answer some of my questions. She had me waiting forever on my last visit. I felt like she was trying to rush me. She's very rude & needs to learn how to treat women better. Both of her nurses are way more nice then she is.
Doctor's Response
Hello Thank you for taking the time to share your experience with us. I apologize if Dr. Chalasani came across as rude or uncaring. I am sure it was not her intention to do so. I will visit with the doctor and the Clinic Manager to discuss your concerns. I hope you will grant us another opportunity so we can provide you with utmost customer service at ARC. Please contact ARC's Provider and Patient Relations Manager, Robin E. at 512-231-5500 if you would like to further discuss your concerns. Thank you
SHOW
1.0 Rating
February 27th, 2015
WORST EXPERIENCE EVER!
Dr. Renu Chalasani: Worst experience ever. After waiting in the exam room for 2 hours without a nurse checking on me, I left. Time of my life wasted and the staff acted as if it was no big deal. "Oh, why are you leaving?" After I told them I had been waiting for 2 hours, they just said, "oh." NEVER AGAIN will I waste my time on a DR that doesn't care. WORST EVER. Horrible customer service. If I could give this rating a 0 star I would, maybe a -1 star.
Doctor's Response
We appreciate you taking the time to write a review. Austin Regional Clinic relies on feedback such as your to help determine where improvements are needed. We apologize for the wait time and the customer service issues you experienced. Please contact the Clinic Manager, Alisa J., at 512-338-8388 if you would like to further discuss your concerns.
SHOW
1.0 Rating
December 27th, 2013
My visit with her
I have had seeing Dr Chalasani. I don't think she is a great doctor. She told me after 25 weeks baby is not wealth and more problems in future. We had been went though difficulties after that. She did not find out very early. She doesn't spend more time with us and also not find the problem earlier rather than telling after 25 weeks. I do not recommend anyone with go see dr Renu Chalasani if they are pregnant. Please check very carefully if you are going to check with her
1.0 Rating
August 8th, 2013
Worst doctor ever!!
The worst experience of my life! Dr. Calasani is very cold and unprofessional while her nurse Debbie is awesome. The "doc" never had time to answer your questions but had plenty of time to "fuss" if you disagreed with a test or anything! Every appt took over an hour just to get in the exam room and then another hour or so to be seen but see the doc for all of five min.. My c-section was never scheduled until my last appt which screwed me out of my tubal. I would not recommend this doctor to my enemy. Also if you have good insurance she will take advantage ordering bogus tests just to waste time and money.
5.0 Rating
March 22nd, 2013
THE BEST OB-GYN DOC
Dr. Chalasani has been my OB-GYN since 2000 and has saved my life twice. I trust her implicitly because she is direct, honest, and extraordinarily compassionate. Yes she is busy but I've never ever felt short-changed in the quality of time she spends with me. If you read awful reviews of her, please take into consideration that any good doctor is busy, and remember it is your personal responsibility to know why you're seeing a doctor and have your information and questions ready so no one's time is wasted. Both Dr. C and her nurse Debbie are COMPLETELY AWESOME!!
1.0 Rating
January 27th, 2013
Bad Exp
1.0 Rating
December 13th, 2011
Unhappy Experenice
This is my first visiting with her.I kind of like when she just walked into the room to meet me. But after starting talk about the problem I have, she became so unpatient. She even cut off my coversation when I tried to ask her some question and told her my situation. She seems can't wait end up my oppointment. This is nuts. She is really cold blood person, not care about her paitent at all. She is rude. You are sucks! Renu.
5.0 Rating
March 16th, 2011
Glad we chosoe her
She took care of me for both my pregnancies.She and her nurse are always caring and both listen carefully. The first baby was scaring us a lot with three emergency room visits and multiple scans but the doc kept assuring us everything is fine and so it was and we have a healthy one year old now. When we found out about the second one we immediately saw her and that gave a lot of confidence through the pregnancy. the good part is that she stayed through the active labour for the second one and it was very much comforting for the entire family. Glas we choose ARC and Dr.Chalasani.
2.3 Rating
November 29th, 2010
It's hit or miss with her. Some days she was very friendly, other days quite rude. Despite her attitude, she was always rushing our appointments. I switched doctors in my 8th month after she let me have a yeast infection for 3 months. (it was only discovered when her assistant offered to check me out. I was complaining about her in a restaurant when a nurse who works with her overheard me told me that even she wouldn't let Chalasani touch her with a 10 foot poll.
5.0 Rating
May 13th, 2010
I visited Dr Chalasani today, This was my first doctor visit in USA, trust me she was excellent and very good in answering any( even the silly) questions you have. She even took an extra step in explaining me things which are important and the things which I dont know even before me asking. she spend good 20-30 minutes talking and explaining. I give her 5 thumbs