Rate Now
Share Your Experience
Have you seen Dr. Renu Chaturvedi?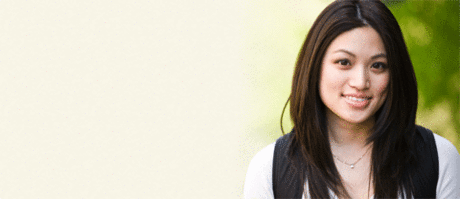 Birth Control
Get the facts about birth control so you can decide which type is right for you.
Quality Rating
Highly Satisfied
40 Ratings with 7 Comments
5.0 Rating
June 27th, 2016
Best Family Doctor
5.0 Rating
May 21st, 2012
Susan Engels
1.0 Rating
November 12th, 2011
NOT CARING DOCTOR AND STAFF!!!
She is the worse doctor ive ever met. She just check the blood pressure and weigh the patient and said everything is fine. everything is stable. and she wants to have a blood test, we didnt hear anything from her clinic. After 3 weeks of waiting I called the clinic and to my dismay no one is available to take your call, u just need to leave a message after 5 hours they call back and the nurse said they didnt call because everything is fine. then i ordered pills when i got the pills they ordered the pills that i didnt tell the nurse so I called them to ask why they did ordered that pills that i didnt oredered? and the nurse said because the blood sugar was too high. I told her why she told me everything is fine. and now youre telling me the blood sugar was too high. they didnt care to the patient and they are very inefficient and very incapable of doing their job. I cant recommend this doctor and staff...
5.0 Rating
October 21st, 2011
Simply the BEST!!!
5.0 Rating
July 27th, 2011
Finally, a doctor who cares!!
I've been trying to find a doctor who actually cared and took time to resolve my medical issues instead of just medicate them. I'm so glad I've finally found her!! I was able to get in immediately for my first appointment. The doctor spent more time with me than any other doctor I've ever seen (and I've seen alot). She's followed up with me to see how I'm progressing and genuinely cares!
1.0 Rating
March 24th, 2011
She is awful. I had a very bad experience with her.
I had been suffering from breathing difficulty. Dr. Renu listened to me only on my first consultation and concluded that I was very stressed and she never changed her opinion about me. She said it was all in my head due to depression and referred me to a psychiatrist who too looked at me the same way. Yes, I was stressed, but that dosent mean that I was imagining my breathing problem. Its was extremely difficult for me to get her referral to consult a specialist and after taking all the trouble, the specialist referred by Dr. Renu looked at me the exact same way. Dont know how they communicate. They did the routine test just to say it on my face that nothing is wrong, but dint do further test or in proper words the necessary tests to find the cause of my breathing problem. Dr. Renu would look at me with a lot of frustration and never let me talk....Instead, the minute she enters the consultation room I had to hear her big lecture time after time with no treatment to easy my breathing difficulty. With health complication and a physician like Dr. Renu, my life was miserable. After I changed my doctor (which certainly took few months) guess what, I am diagnosed with emphysema(a progressive pulmonary disease) and pleurisy a rare condition for my age. I wasnt imaging things and I wasnt insane. I had been suffering all the while. All I needed was a inhaler to breath like a normal person.She is far the most rudest doctor who has no compassion for her patient. No doubt!!!
5.0 Rating
August 10th, 2009
Exceptional Doctor
4.0 Rating
March 15th, 2017
4.0 Rating
July 18th, 2016
3.0 Rating
March 16th, 2016
5.0 Rating
March 14th, 2016