Rate Now
Share Your Experience
Have you seen Dr. Renuka Basavaraju?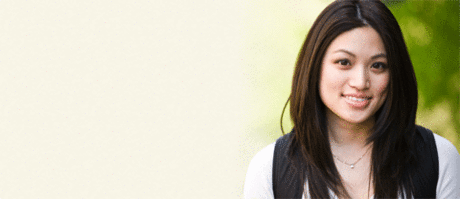 Birth Control
Get the facts about birth control so you can decide which type is right for you.
Quality Rating
Highly Satisfied
29 Ratings with 9 Comments
1.0 Rating
May 25th, 2016
Dr. Did not perform her own labs and blood work . Pull records from past doctors .
5.0 Rating
April 8th, 2016
3.7 Rating
September 25th, 2013
Patient
5.0 Rating
March 28th, 2012
Cure
5.0 Rating
July 29th, 2011
Love her!!
I started seeing Dr. B as my Internist and loved her, she was/is the only doc who believed in me and really tried to figure out what why I am having so many problems.I can't say enough good things about her.... Dr B. is smart, caring willing to figure out the why and whats. I now live in Oklahoma but would drive almost 4hrs to see again.
5.0 Rating
April 1st, 2011
Highly recommend!
Great mannerism and very good at listening to patient. She was excellent at explaining everything!
3.7 Rating
February 27th, 2010
The day of my first appt I called to advise I was running late because I couldn't find my license and was waiting to get a temporary replacement. I was rescheduled from 8:45 to 9:00a. I arrived at 9:15 and was told I was too late and had to reschedule for the following day. The next day, I arrived at 9:30 for my 10:15 appointment and did not see the doctor until 11:30. I was somewhat upset that they could not wait 15m addt'l minutes for me but made me wait over an hour not to mention late to work. When the doctor walked in, she was so caring and patient that I was able to appreciate the wait time. She spent about an hour with me, going through all of my questions, going through my prognosis, etc. Since my medication is very expensive she said that she was going to try to set me up in a special plan that would help me cover some of the prescription costs. I filled out the paperwork and was advised they would contact me in about a week with a follow-up. In the meantime, she gave me a shot that I was told would last about 3 weeks. She advised that it may cause one of my other symptoms to flare up but once I received the proper medicine it should all balance out. Three weeks later, I had not hear anything back and decided to call in for a follow-up, I had to leave a message with a 3rd party because the nurse was not available. She called me back but by that time my work break was over and I was no longer able to answer the phone. I continued to call back and it turned into a classic game of "phone tag". Finally, after five weeks of waiting for my prescription to be filled- I advised the 3rd party that I was frustrated because all I wanted was to get my prescription filled. At this point, I received a voicemail from the nurse advising that she was going to go ahead and fill the prescription and that it would be a $50 co-pay. Not hearing anything back from the pharmacy a week later, I called again and AGAIN let the 3rd party (because the nurse is NEVER available) know that I have been waiting 6 weeks to get my prescription filled and that I needed to get this resolved. I received a voicemail from the nurse saying she was going to fill the prescription. Since I had already received that voicemail in the past and nothing was obviously done, I called again the next morning and FINALLY spoke with the nurse who said she did fill the prescription this time and I should just wait for the specialty pharmacy to call me. So, here I am 3 days later...waiting for someone to call me back still. I am mostly frustrated because I've been working with specialty pharmacies for the last 4 years and I have never had to wait this long for my medication. Whether or not the prescription was filled I guess I will find out 6-8 weeks after my initial appointment. I loved the doctor, I had a wonderful experience with her. In fact, so much so, that when I got to work after my first appointment I was telling everyone how great she was! However, having to wait 6 weeks to get a prescription filled is ridiculous. Especially since my medication should be taken every two weeks and it's for severe arthritis. The doctor saw that I could barely walk, that I was basically crippled, unable to move most of my joints when I saw her and pretended to care yet when it came down to the follow-up, there has been none. Unfortunately, I have to say, I do not recommend this doctor. You should be able to trust your doctor, know that they are doing everything in their power to help you stay healthy- you put your life into their hands and expect them, no, need them to react accordingly. Who knows what additional permanent damage has been caused in my joints while I continue to wait for a response. Needless to say, I am now looking for a new doctor.
5.0 Rating
October 15th, 2009
Dr. Basavaraju will take the time to listen your medical issues. She makes eye contact and concentrates on the patient not several things at once. She ask questions and explains her diagnosis in detail where you can understand it. She truly has interest in her patients as people and treats you as the individual that you are. She does not rush but takes the time neccessary to understand your ailments.
1.0 Rating
June 24th, 2017
5.0 Rating
July 28th, 2016