Rate Now
Share Your Experience
Have you seen Dr. Reynaldo Santos?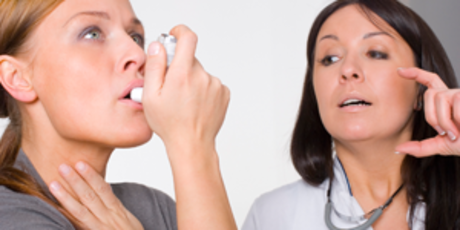 Asthma
More than 22 million Americans of all ages have asthma. Prepare to talk to your doctor about symptoms, diagnosis and treatment options.
Quality Rating
Highly Satisfied
46 Ratings with 12 Comments
1.0 Rating
July 11th, 2017
Unhelpful
We were with Dr. Santos and other Drs in the office for yrs. When we moved out of state he refused to send my son's medical records to the new school. Nevada keeps immunization records online and Drs don't sign cards for parents, so I had no signed record the school would accept. Other Drs in the same office sent over my girls records. But Dr. Santos wouldn't for my boy.. months & endless calls later I finally got them from a records department. Dr. Santos made everything more difficult
1.0 Rating
January 13th, 2016
Seem to be guessing all the time
5.0 Rating
December 17th, 2015
Great Pediatrician.
1.0 Rating
October 30th, 2015
Horrible newborn experience
Dr. Santos was the on-call pediatrician during our stay at Mountain View. His bedside manner was very poor, and he never introduced himself. He seemed to have no idea what was going on and ended up sending our newborn to the NICU for reasons we found out later were not even necessary. He also ordered for an invasive procedure which we later found out was unnecessary, as well. Luckily, she did not actually undergo catheterization. He caused much stress on our family, and would never recommend him to anyone. Unfortunately, our stay was ruined by being under his care. I'm traumatized as a patient and new mother because of his lack of knowledge and misguidance.
5.0 Rating
February 3rd, 2015
Great Doctor
1.0 Rating
July 16th, 2014
Don't use Santos
We used Dr. Santos as our pediatrician for our son but have since switched and now go out of our way NOT to see Dr. Santos. He gives comments such as "your son/daughter doesn't look sick" or "I wouldn't have done that" after he asks what we have done to attempt to help our kids at home. He misdiagnosed a milk allergy in our son which we didn't find out until later. He's arrogant, has no bed side manner and doesn't appear very knowledgeable.
1.0 Rating
September 28th, 2013
In my children's well visit Dr. Santos was attending his personal phone call. He messed up the prescription by giving it on the name of the child who didn't need it. Forgot about Vaccination shots. Could not answer my questions. Did not give eye contact. Was looking very restless. I do not recommend him. He just does not care or has no knowledge.
5.0 Rating
August 27th, 2013
Best there is
Dr. Santos is hands down the best pediatrician we've seen. My older boys ( 11 & 7 ) think he's 'way cool' and my 2 year old never minds going there. He always makes your concerns seem valid, and is never condescending. He seems like he's an all around great guy, and superb Doctor! Just great with kids of all ages....wait time is average, i've never had to wait more than 15 minutes, and the office staff is also average. The ladies seem pretty busy and they are 'all business' just taking your info and payment. Nothing special or overly friendly about them, but i certainly wouldnt call them rude or anything like that.
5.0 Rating
July 17th, 2012
Awesome Pediatrician!
As a young mother, I did not choose a pediatrician for my son. I got one assigned from the hospital, and let me tell you it was horrible. Wait time. 2-3 hours. After my son was only 3months, I got tired of waiting hours to see a doctor and I then begin to research and came across Dr. Santos and Scheduled my sons Next well check w/ him and I loved it, wait time was 10-15min. The staff has always been great, I love that they have Well and Sick rooms, very Spacious. Dr. Santos is great. He takes his time to listen to you and ALWAYS makes follow up calls, which I think is great. I know not a lot of Dr's take time out of their day to call all their Patients. I highly recommend Dr. Santos. You won't regret it.
5.0 Rating
July 19th, 2011
I have been taking my son to Dr. Santos for over a year. My 2 year old son is very comfortable with Dr. Santos and does not even mind going to see him. He really makes you feel like your concerns are valid even if it is not a big deal. I am a first time mom and I am not sure what is serious and what is not. Dr. Santos makes me feel just as comfortable as he does my son. I do not feel like a "Crazy" mom for taking my son to the DR as often as we need to. He follows up every visit with a phone call the next day. That is AMAZING to a first time mom! He really cares about each one of his patents and it shows in his service! He is a wonderful Physician and I recommend him to everyone I know with kids! We feel really lucky to have him as our sons Pediatrician.
5.0 Rating
June 21st, 2010
Parent