Rate Now
Share Your Experience
Have you seen Dr. Reza Sabet?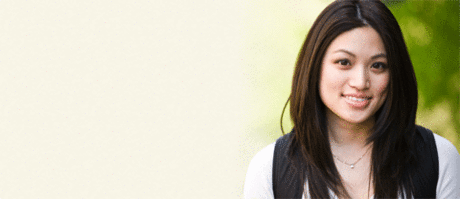 Birth Control
Get the facts about birth control so you can decide which type is right for you.
Quality Rating
Highly Satisfied
66 Ratings with 43 Comments
5.0 Rating
May 9th, 2015
There is no finer Endocrinologist.
5.0 Rating
September 3rd, 2013
Excellent endocrinologist
I started seeing Dr. Sabet for an adrenal gland disorder about 12 years ago. He is very knowledgeable and keeps up to date on the latest research in the field. When my lab results looked unusual after years of being stable, he consulted with one of the top adrenal gland researchers about my case. Intelligent people like him know when to seek out other opinions. Too many doctors are narcissistic and refuse to do that. He is the rare physician who answers his calls personally, returns messages promptly, and follows up to see how you are doing. He truly cares about his patients. I also keep up to date on new research as it pertains to my endocrine disorder and Dr. Sabet has always been very willing to discuss these issues with me. I feel like we work collaboratively to control my disorder and appreciate that he never has an "I'm the doctor, you're not, shut up and do what I say" attitude. I very highly recommend him.
5.0 Rating
September 3rd, 2013
The greatest doctor that I have ever met....
I had a problem with my thyroid and did some research online and found him. I'm glad I did my homework because he is the best doctor that I have met in my 47 years. He takes a lot of time with his patients in answering all questions. What surprised me about him is that he actual called me six months later to see how everything was going in which was un heard of to me. I went to see him again and I walked out of his office knowing a lot about things that weren't even pertaining to my thyroid. Such as whats good and whats not good for you. I would just like to thank you for being a great doctor and my continue blessings to you. Keep up the great work. I would highly recommend you...
5.0 Rating
August 29th, 2013
Great Doctor
I've been seeing Dr. Sabet for almost 5 years now, and hes just the best. So sweet and spends time with me answering my questions, telling me whats good for me and not. I've never had an issue with him, hes been so accommodating to my schedule and always calls me after to ask how things are going. He even does research to let me know if theres anything new going on. I would recommend him to anyone.
1.0 Rating
August 29th, 2013
just like all other bad endos
I'm trying to understand how he got such good reviews. I think people just dont understand he is like all other endos who does not treat by symptoms but only lab and the TSH - which is not accurate. If you need a doctor who thinks outside the box this is not him
Doctor's Response
I am very sorry about this visit. She has symptoms of hypothyroidism, but these symptoms are not specific. I tried to explain that we should not treat the symptoms, but we must treat the whole patient. treatment of healthy patient with thyroid medication can cause heart disease and osteoporosis ( fragile bones). There are several good blood tests for this condition. She did not wish to hear my explanation. Only wanted treatment and I did not agree . I also recommended a highly respected professor for her , as a second opinion....wish her best of luck and good health.
SHOW
5.0 Rating
July 16th, 2013
Dr Reza Sabet is the best doctor.
He is the best doctor, I wish I had more words to express how good he is. I'am the luckiest women to get Dr. Reza Sabet. He supported me in my treatment every minute, weekends and weekdays. He replied to my phone calls personally every time. I'am 37 years old and I have never seen a dr. like him. He is a very experienced dr. and he will do everything he can to help you and treat you. He will make his best effort like calling other doctors, getting lab results quicker, and making phone calls. I always feel so good that he is there to treat me. In future also, if I have any medical question, or even about my family members, I will take his suggestion first. I will recommend him to anybody in a heartbeat.
5.0 Rating
May 17th, 2013
BEST OF THE BEST
5.0 Rating
April 9th, 2013
He has been the best doctor I have ever had in my whole lifetime. He encourages a two way communication where as his patients you can ask every single question about your illness/progress, and get the fully satisfying answers. My results have been improved tremendously in 6 months after I started working with Dr. Sabet- I followed my treatment plan very strictly, however, I have to admit that half of the credits must go to him, for being so knowledgeable, supportive, and caring.
5.0 Rating
January 25th, 2013
Best Dr Ever!
Dr. Reza Sabet is awesome! If it wasn't for him, my husband and I would still be wasting precious time trying to get pregnant with no success. My regular gynecologist wasted years telling me that there was nothing that he could do to treat my PCOS (polycystic ovary syndrome) and advised me just to "lose weight, have sex and not stress out" when I complained that my husband and I were not having any success getting pregnant. Meanwhile, when I went to Dr. Sabet, he put me on metformin to treat my PCOS. Then, when I still wasn't getting pregnant he sent me for an HSG (hysterosalpingogram), which found that both of my fallopian tubes are blocked and that's anpther reason why I am not getting pregnant. It was very sad to find out that I am not able to have children, but good to know that my husband and I could look into IVF. I thank Dr. Sabet for taking the time to get down to the source of the problem. I wish more doctors were like him!
5.0 Rating
December 4th, 2012
5.0 Rating
November 30th, 2012
Caring Dr.
Nearby Doctors

Dr. Reza Sabet is similar to the following 3 Doctors near Forest Hills, NY.