Rate Now
Share Your Experience
Have you seen Dr. Rhoda Cobin?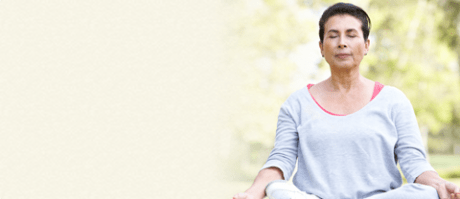 COPD
Get the facts about chronic obstructive pulmonary disease (COPD), including symptoms and complications.
54 Ratings with 29 Comments
2.0 Rating
February 1st, 2016
1.0 Rating
August 7th, 2015
Find a different Dr!
I also waited a long time in the waiting room. Then I was put in an exam room for over 35 minutes with the door closed. AC wasn't working right and I was perspiring the entire time. She came in, did a brief exam. Did not say hello or goodbye. Sent me for bloodwork that I never got the results of after 5 calls to the office, I gave up, I contacted the company that did the bloodwork and my thyroid level was very low. I went back to my primary care Dr with the results from the Lab. My Primary Care Dr immediately put me on 50 MCG of SYNTHROID, had me come back 3 weeks later, tested my thyroid level and upped it again. Then she sent me for an ultrasound of my thyroid and a nuclear thyroid test, I had an injection the day before and a camera scan the next day. It showed 2 nodules on my thyroid that were not hormone producing. I needed a needle aspire. It showde pre-cancerous growths! My primary care miracle Dr sent me to a new endocrinologist in New York City who had a surgeon remove the 2 growths. I wrote a letter to Dr Cobin , who also told me after a quick pelvic exam Heaven knows why that I would never have children feeling masses in my pelvis. She copied all of the information into my file there making believe she did all of it but it had my Primary Care doctor's name on the ordering Dr for the tests and procedures. I found it all when I picked up my records there and all others from my Primary Care to send to the NJ Medical Society and her hospital affiliation. I could have sued but I didn't want money, I wanted justice. I recommend that to all who want a Dr to know they can't get away with this against the law, Dr. behavior.
5.0 Rating
June 27th, 2015
Superb Endocrinologist!
I have been Dr. Cobin's patient for many years. She is a brilliant endocrinologist with an excellent bedside manner. I really don't care if I have to wait to see her - it's well worth the wait!
4.0 Rating
February 19th, 2015
I appreciate this doctor and her care
My experiences thus far with Dr. Cobin have been very good. I have been seeing her since 2012 (after not being satisfied with my prior endo. dr.). In my assessment, she is consistently patient, kind, knowledgeable and caring. I first went to visit her after removal of my thyroid due to papillary thyroid cancer. I was very scared and overwhelmed by the information previously received, the surgery and everything else. She sat down with my husband and I in her office and in a very nurturing way explained next steps with treatment. She has been the same with me since that day, even when I ask a lot of questions. I have had multiple opportunities to interact with her, as I go for follow up tests regularly. To get an appointment you usually have to wait several weeks, so I suggest you call as early as you can if you can plan. Keep in mind she teaches (still think she does this) and seems to have a lot of patients. The staff has been wonderful with me. They explained things and follow up for her and call me with results of tests. The 2 rude staff members are no longer there. I don't mind waiting for a doctor if I get the right diagnosis and treatment. I use my time wisely while I wait. For me it's quality over quantity. Yes, time is money, but my health is worth it!.
5.0 Rating
October 28th, 2014
Worth the wait
I have been a patient of Dr. Cobin for 15 years now and see her annually. She has followed my case with vigilance. She is extremely knowledgeable and addresses concerns with patience and respect. I do not select a doctor based on the friendliness of the office staff. It is irrelevant whether I like them or they like me. It is the experience of the physician and their ability to diagnosis/treat your medical problems that matter most to me. The wait time varies. She spends the time with each patient and it can cause delays. Plan accordingly.
1.0 Rating
April 22nd, 2014
Uncaring Doctor
I have been a patient of Dr. Cobin for 20 years. I have waited over 45 min. in the examining rooms, after waiting in the front room,w for her to come in at practically every appointment while she does whatever she does in her office. Has no regard for her patients. Can never once get her to return any of my phone calls back regarding my blood test results or any other questions that I may have. It's always her rude staff that return the calls and they know nothing. Stay away from this office, they don't care about their patients. Any good reviews about her has to be from one of her own staff.
3.7 Rating
January 24th, 2013
LOVE Dr. Cobin!
I am a diabetic and have been seeing Dr. Cobin for many years now and have found her to be right on top of things. She is very caring, pro-active and knowledgeable. I receive phone calls from the staff with results of my blood tests if it is something minor. Recently, she had me go for vascular tests and called me herself with results because she wants me to follow up with a vascular specialist. She always has time for questions and has always called back. When I first started going to this office, it is true that the staff was not very friendly, but as time went on, I have developed a very good relationship with them and have not had any problems.
1.0 Rating
August 31st, 2012
Cares more about money then her patients!
I went to see her on a recommendation from a GP doctor of mine. I called to get results the first time and girl in office told me the results. I told her I had a question that I would like Dr. Cobin to answer. She said Dr. Cobin would call you back later today. I waited, she never called, I called back days later and this time she told me that doctor is going away and she will call you back before she goes. NEVER DID! I would call every couple of 2/3weeks and this went on and on until she told me Dr. Cobin told me to make an appointment and she will go over your questions. I got the run around for months. Everything is has to do with making an appointment so she can get your copay and money from the insurance company. I am almost a senior citizen and have been to doctors of all types over the years, some good, some bad. If you want a doctor that you have to wait a long time for a visit and never expect the doctor to return your phone call then go to her. By the way, I called one time to ask a question after going to the this doctor for over a year so it is not like I am person who is constantly annoying the doctor. This is very important to the review! After take my copays, giving me a basic diagnosis and checking my blood levels you would think it is not asking to much for a doctor to call you back one time to answer your question in a year! Wants you to come into office just to answer a question and forget it you are really sick, good luck. Jerked me around by the office girls first telling me yes she will calll you back and then never did. Do your research online as this is a puppy mill. I am not a person to spend the time to write reviews but after months of wasting my time calling office I thought others in Bergen County should know what your dealing with before you get involved as having thyroid problems you hope to find a doctor that would at least call you back and take a minute out of the day to help her and comfort her patients.
5.0 Rating
August 14th, 2012
5.0 Rating
August 9th, 2012
True professional
1.0 Rating
July 14th, 2012
Impossible Office Staff - Just Not Worth the Aggravation
Most incompetent, nasty, rudest office staff EVER! They demand payment when you arrive, then bill you in the mail later. Never responded to my calls requesting the results of bloodwork for 4 weeks. When I finally spoke with staffer, she said bloodwork was never done and couldn't give me reason why! At that point, I'm running low on my thyroid meds, left messages requesting Dr Cobin to renew Rx, she never did. Called for 1 week straight asking to speak with her regarding missing bloodwork and Rx; she never called back. I called today and told them I'm picking up my records next week. Found an excellent Endo at Columbia Med Center in NYC. Have to believe any good ratings for this office are written by her employees.
2.3 Rating
May 5th, 2012
worst visit
i went to dr cobin because a friend recommended her. i got there and waited for 45 minutes before seen her. took blood and was to call me back with results. this is tuesday and by friday i call all day to get in touch and never call me back. now is four days later and i still do not know the result of my blood work. very unprofessional and disrespectful to the patient. she may be knowledgeable but that does not help me if she does not tell me what is wrong.
Nearby Doctors

Dr. Rhoda Cobin is similar to the following 3 Doctors near Ridgewood, NJ.