Rate Now
Share Your Experience
Have you seen Dr. Ricardo Castaneda?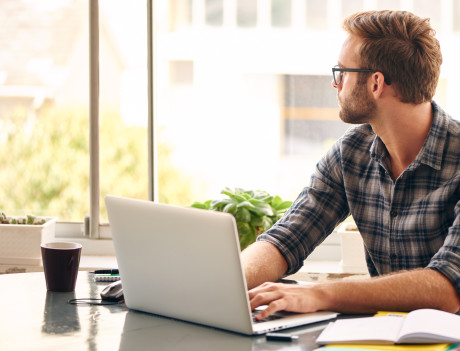 Adult ADHD
Get the facts about attention deficit hyperactivity disorder (ADHD) in adults, including the different types and symptoms of each.
27 Ratings with 12 Comments
5.0 Rating
September 11th, 2016
Dr C is a life saver
Ignore the few bad reviews on here. Dr Castaneda is truly amazing. The guy is a psychiatrist, a neurologist, and a psychopharmacologist. I don't think there's a more qualified therapist on the planet. Dr C came highly recommended to me by a close friend who he'd helped. He helped me (he basically saved my life), and has since helped a number of my friends. I'd been to multiple therapists, before Dr C...I'd been dealing with life-long depression. Some of those therapists were ok, but none of them were able to get to the root of my depression...and most of them wanted to put me on meds. Dr C, on the other hand, was incredibly insightful, and he helped me beat my depression...and he did it without putting me on meds. All we did was have regular therapy (talking) sessions. So ignore people who wrote reviews saying he's too loose with dispensing meds, as that was not my experience at all...nor was this the experience of friends of mine who have seen him. Dr C is very conservative when it comes to prescribing meds. He prefers to help people naturally, and only prescribes meds, when it's absolutely necessary. Also, ignore the review that said that he's only after money. That is absolutely not true. After seeing him for a while, my depression began to get better... and as I started feeling better, he started having me come less and less, until eventually I was doing well enough to stop seeing him completely. He gave me the tools I needed to deal with my psychological triggers, on my own. (he took the "teach a man to fish" approach...he taught me how to maintain a healthy state of mind) How many therapists do you know, who will tell their patient to save their money, once they're doing ok? Most therapists I know of, will try and keep patients coming for life. One reviewer said he was inappropriate with them...but I would take that with a grain of salt. He was never inappropriate with me...nor has he been inappropriate with my (male and female) friends who have seen him. I'm not exaggerating when I say that the quality of my life improved dramatically, after seeing DR C. After living under the dark cloud of depression for as long as I can remember, everything has turned around, and I actually enjoy my life now...and all areas of my life have improved. I've recommended Dr C to a few friends who were dealing with anxiety and/or depression, and he's helped them too. So...ignore the haters. They probably hate everyone (including themselves).
1.0 Rating
October 1st, 2015
Sexually Inappropriate
1.0 Rating
September 20th, 2015
Do not see this man.
1.0 Rating
July 30th, 2013
1.0 Rating
July 15th, 2013
No different than the corner drug dealer
You want drugs - he's your man. He diagnosed me on the first day of meeting and gave me meds immediately. Then I got hooked on them and kept going back for them. He did no actually therapy with me and made my life worse, as he watched me deteriorate and get worse. I finally had to go to rehab because of this man's incompetence. All he wants is to get paid.
5.0 Rating
October 28th, 2011
Amazing Doctor
Dr. Castaneda has turned helped me turn my life around. I had been on so many pills for so many years and nothing was helping. He took me off all medications and got to know the "real" me to figure out what my problems were, and then he fixed them. We even have appointments over video chat because I moved. He is smart, funny and caring. I owe my life to this doctor. I wish everyone could receive the help that I have gotten from him.
1.0 Rating
August 29th, 2011
Completely inappropriate. Actually told me some of his problems, personal information... felt very uncomfortable in his presence.
1.0 Rating
August 26th, 2011
PLEASE READ
Though a very kind and compassionate doctor, I went from bad to worse trying in 9 months at least 14 different anti depressants, ADD meds, anti convulsants, stimulants, sleeping pills, and even an opiate. I felt grave concern and voiced my opinion as to how frequently we tried a new pill for ADHD and depression. Ultimately i became exceptionally knowledgeable about pharmacology, side effects and dosages. I detoxed these meds and almost lost my life doing so. WARNING: PLEASE BE CAREFUL AS THIS DOCTOR IS TOO QUICK TO PRESCRIBE... Medication is very important but the quick fix very often leads only to more destruction.
5.0 Rating
August 15th, 2011
Better than ever...
1.0 Rating
March 7th, 2011
Very intelligent man - well studied and quick to put the pieces of he puzzle together. However my overall experience was a constant switching of medications - over a year I had tried at least 10 different anti depressants, anti convulsants, anti-psychotics, and mood stabilizers. I felt very much like Dr. Castaneda was too willing to frequently prescribe medication - a bit of a "Dr. Feel Good"
5.0 Rating
July 31st, 2010
Best Doctor Ever!
1.0 Rating
January 7th, 2010
Nearby Doctors

Dr. Ricardo Castaneda is similar to the following 3 Doctors near New York, NY.