Rate Now
Share Your Experience
Have you seen Dr. Richard Whittington?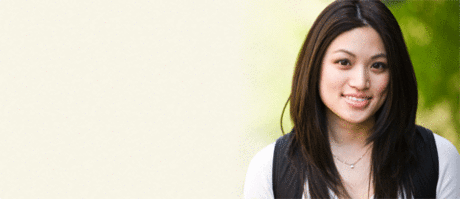 Birth Control
Get the facts about birth control so you can decide which type is right for you.
31 Ratings with 14 Comments
1.0 Rating
May 9th, 2017
Terrible Office Staff
Terrible experience trying to get through his front office staff just to refill a prescription: More painful than an amputation, and it takes longer. I'm getting a new doctor, not because I don't think he's a good doctor (he is - I've been with him for over a decade), but because his front office staff is so abominable.
4.0 Rating
April 8th, 2016
Just ok
5.0 Rating
April 30th, 2015
Overall good experience for one who hates going to doctors
1.0 Rating
December 24th, 2014
Dr Whittington and Dr Hopkins left me out on the line to dry
I have been with Dr Whittington for over a year. Today I went to pick up my prescriptions at CVS only to be told Dr Whittington and his office never approved the refill for my Tramadol. I am a disabled senior with Fibromyalgia, Lupus and the list goes on. This is the only pain medication I can take. I am allergic to Tylenol and bad effects from ibuprofen. So I call the office and the recording says closed until Monday. I call the on call doctor, Dr. Hopkins who is up at the LDS doing rounds. He says he is not taking calls for Dr. Whittington and will not at least give me enough to hold me over until the office comes back on Monday. I thought doctors take an oath to help their patients. Insta Care will not help either because Tramadol is now listed as a controlled substance. I cannot even imagine how much pain I will be in by Monday, that's 5 days. After I leave this review I am going online to find a new doctor , office, and pharmacy. CVS should have told me the doctor never returned the approval to refill. If I had known I could have called yesterday while the office was there.
1.0 Rating
December 8th, 2014
Waste of time and money
Dr. Whittington is always in a hurry and concerns more what to put in the computer and less about you. I am having physical every year and know what supposed to be checked. He skipped at least 3-4 examination points and didn't recognize that I have a heart noise due to valve problem. If you won't tell him about your problems he won't find them, even they are obvious.
5.0 Rating
July 29th, 2014
Great Doctor!
I have been a patient of Dr. Whittington for over twenty years and I would not trade him for any other doctor. He has been very willing to listen to my concerns (symptoms) and provided me with the correct prescriptions or referred me to a specialist when necessary. I recommend him to my friends.
1.0 Rating
August 21st, 2013
Misdiagnosed a serious health issue!
Dr. Whittington kept insisting that my husband's problem with his hips was sciatica even though we informed him it was only getting worse and we had our doubts about the diagnosis. He did not listen to us and ordered no further tests/xrays. After seeing an orthopedist, my husband was diagnosed with Avascular Necrosis and has to have both hips replaced! Beware!
1.0 Rating
July 9th, 2012
Dr. Whittington was unwilling to listen to my concerns & instead went only by the medical information he liked even though there was evidence to prove other possibilities. As a result I went to another doctor who listened and my health has improved drastically. In my opinion listening to your patient is one of the signs of a great doctor. Dr. Whittington needs to work on this skill! I would not refer a friend to him!
5.0 Rating
March 10th, 2011
excellent physiciain