Rate Now
Share Your Experience
Have you seen Dr. Richard Bensimon?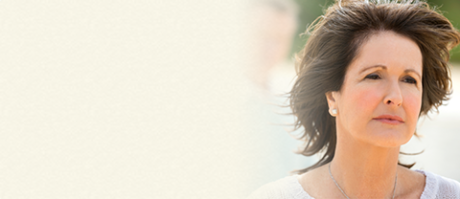 Metastatic Melanoma
The facts about metastatic melanoma, a serious skin cancer, including signs, symptoms & what happens to the body in each stage of cancer.
Quality Rating
Highly Satisfied
49 Ratings with 12 Comments
5.0 Rating
March 15th, 2015
Dr. Bensimon is devoted to excellence
I have had a couple of procedures done by Dr. Bensimon. I just had a brachioplasty yesterday! Given that I am a breast cancer survivor, I had 18 lymph nodes removed from my armpit when I had my lumpectomy 16 years ago. I had been advised not to have a brachioplasty because of the risk for lymphedema. Dr. Bensimon did his research and talked to other surgeons, with whom he devised a revised approach to this surgery -- one that would avoid disturbing the more sensitive/vulnerable structures of my underarm, and address only the excess skin. He described the process to me in great detail. I went home right after the surgery, and have experienced no pain and very little discomfort. Best of all, i have no edema! I love Dr. Bensimon, and although, at 67 years old, I'm unlikely to have more surgery, there is no question that I will recommend him to anyone.
5.0 Rating
October 30th, 2014
I'm So Glad I Chose Dr. Bensimon!
I'm reasonably healthy, don't smoke, only drink socially on occasion and have done a pretty good job protecting my skin from excessive sun, but decades of a stressful career had taken their toll on my face. My sagging face was distorting my appearance and making me look much older than my actual age. A medical practitioner recommended me to the Bensimon Center in Portland for a consultation. Dr. Bensimon and his staff treated me with genuine sincerity and respect and I quickly felt at ease as we discussed solutions to alleviate the harsh look that deep furrows, drooping eyes and the onset of a double chin had rendered my once chiseled features. I had never considered aesthetic procedures before and didn't want to try to make myself into something that I wasn't meant to be. And I certainly didn't want to look like a mannequin. I simply wanted to undo some of the ill effects that stress had etched on my face and realize a normal, natural, masculine look in keeping with an active, physically fit man in his fifties. Dr. Bensimon and I decided that a face lift and eye lift, conducted during the same procedure, would greatly reduce the sagging beneath my eyes, in the lower portion of my face and under my chin. He also recommended a follow up procedure to address the deep creases in my forehead and beside my mouth. The procedure to address my creases would entail the painless removal of fat from my abdomen that would then be injected into the creases. Following the fat transplant, a peel would be applied to the creases to reduce them further. As someone who is a bit phobic about even the most minor medical/dental procedures, I would only allow something like this to be performed by a surgeon I felt was truly experienced and completely competent. I wanted a friendly, compassionate surgeon who was confident and professional but not arrogant or harried, someone who would take his time with me. Of course, I wanted a surgeon who is held in high esteem by his peers and patients. And I had to feel equally comfortable with the surgical nurse and medical technicians who make up the surgical team. In short, I felt completely at ease with Dr. Bensimon and the entire surgical team at The Bensimon Center, and agreed to the procedures. The procedures were painless and recovery time was short. And most of all, the results were what I was hoping for. Nothing extreme - I don't look like someone else, I simply look like I did years ago before my face started to turn to mush! I like the way I look now, I feel more confident and upbeat. I somehow even feel more virile. In the back of my mind, I used to feel that I was getting old before my time. I don't feel that way anymore; it feels like I have a new lease on life. I look, and feel, normal and natural. And I'm happier for it! On a side note, the aesthetic procedures were only a part of an overall lifestyle change for me. I always did cardio workouts and weight training, but now I allot time for stretching/yoga. Most of my workouts are now shorter but more varied. I now eat a paleo/primal type diet and I've lost fat without even trying. My blood pressure is back to normal and I don't have to take medicine for it any longer. Inflammation from my osteoarthritis is much less frequent or intense as it used to be. Generalized body aches have greatly decreased. And my high stress job is a thing of the past! In summary, when I started to consider aesthetic procedures as an option, I realized the hardest part would be to find a doctor I could trust. I was fortunate to have been recommended to The Bensimon Center and I am glad to have had my procedures performed by Dr. Bensimon and his staff. The results that Dr. Bensimon predicted were the results that I actually realized and I am completely satisfied with them. I highly recommend the Bensimon Center and would certainly use them again.
5.0 Rating
February 1st, 2013
Dr Bensimon is great!
I consulted with Dr Bensimon for a fat injection and mini- type facelift. I was real anxious because I didn't want to look "plastic" and I didn't want a big- bad recovery. I loved his calm demeanor, because I was so nervous.. I ended up choosing him for my surgery and so far I have been real happy. Two weeks now and the difference is remarkable. I have some swelling that is almost gone but no bruising!!! I would highly recommend him and is very caring staff for anything.!!!
5.0 Rating
August 14th, 2012
I love this doctor. My Nose is Beautiful!
5.0 Rating
July 12th, 2012
Very happy with dr Bensimon
Dr Bensimon is an amazing plastic surgeon, he is honest, listens and genuiniely cares!
5.0 Rating
June 30th, 2012
Sono bello
I had my laser lipo with dr Bensimon at Sono bello in Portland and I am so happy! He had changed me life! I didn't even think I could be comfortable in body. Every other consult I had told me I needed to lose weight before I would get good results but them at this facIlity were amazing and I am so motivated again that I am sure this was the decision I ever made!
5.0 Rating
November 30th, 2010
Very Professional
5.0 Rating
January 25th, 2010
Reconstruction of Breasts: removal of ruptured implants, breast lift and augmentation
I'm a 52 year old professional who sought consultation with Dr. Bensimon regarding ruptured implants (from 1983!). From the onset, Dr. Bensimon was very attentive- fully explaining possible procedures, drawing diagrams, etc... When I decided to have the surgery, they bent over backwards to fit my scheduling needs. The surgery itself went very well! The results are nothing short of perfect! Very natural looking breasts (about a C+ cup) that have a wonderful natural feel. I have minimal scarring- with a very brief recovery time. On a personal level- Dr. Bensimon was very caring and sensitive. He was easy to talk to and I felt comfortable talking about what can be a sensitive subject. He even offered suggestions as to where to go in Argentina!The surgery center and office staff were very helpful as well. The office is very comfortable with knowlegeable staff who were able to answer questions regarding billing insurance, etc... They were very sweet when my husband spilled an entire cup of coffee on their gorgeous carpeting. All in all, it was a great experience! And I'm thrilled with the results!
5.0 Rating
January 9th, 2010
Excellent Experience!
5.0 Rating
January 9th, 2010
Best Experience Ever
My experience with Dr. Bensimon has been absolutely amazing. He is very knowledgeable and really takes the time to discuss all options and risks with you. I had breast reduction surgery over the summer, which went so well I went back to work 2 weeks after my surgery. Dr. Bensimon is complete professional, I never felt uncomfortable or nervous around him, and I'm still in college. Plus his staff was over the top as well. Even when I had gone back to college, I could e-mail my questions, concerns, and even pictures at any time and they would get back to me promptly. They bent over backwards to provide the best service, even my mother was impressed and has recommended Dr. Bensimon to many family friends, as well as complete strangers! I cannot express how fantastic these people truly are!
5.0 Rating
December 3rd, 2009