Rate Now
Share Your Experience
Have you seen Dr. Richard Boette?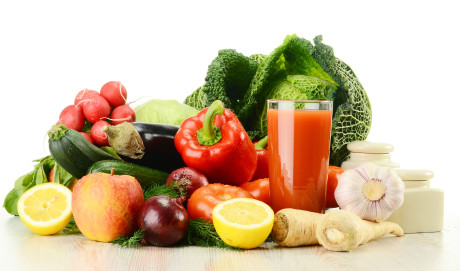 Type 2 Diabetes
Type 2 diabetes is a chronic disease in which your body is unable to maintain a normal blood sugar (glucose) level.
Quality Rating
Highly Satisfied
31 Ratings with 12 Comments
5.0 Rating
November 18th, 2015
Awesome Doctor
My family and I have never had a complaint regarding Dr. Boette, his experience or his methods. He was very thorough in the exams for my son and he was always kind and prompt. If complaints of no bedside manner is an issue, then I would suggest waiting for a doctor over 30 minutes just to be seen. I would prefer I understand the personality of a doctor and take that for what it is and depend more on his expertise. Can he help my son and my daughter when needed? And to that question I can definitely answer yes. My family and I are sad that he retired and will miss him and his wife greatly. My experience in the past few months up to now have not been good in seeking a doctor like Dr. Boette.
5.0 Rating
February 7th, 2015
Dr. Boette once told me that he does not consider it to be his job to argue with parents, which means, in practice, that he will give his opinion and treatment advice, but he won't bully parents. I appreciate this tremendously as a parent! He tends to treat minimally and conservatively, not handing out antibiotics and other medication like candy, and he's fantastic with the kids themselves. We're quite happy he's still practicing!
5.0 Rating
December 14th, 2014
5.0 Rating
August 13th, 2012
11 year patient Mom!
Couldnt ask for a better doctor with kids! We asked him what qualified him to take care of our first child...his response was number of kids and grandkids he had! That its self helped us decide he was right for our family! The only reason, I gave a 3 for the staff is because Sue is AWESOME, however the other lady isnt friendly and kind of difficult to deal with but then again that just maybe ones personal opinion so dont let that affect your ultimate decision to have a great doctor and the smiling face of Sue when you enter the door!
5.0 Rating
June 2nd, 2012
Dr. Boette is passionate about his work with children and is readily available for concerns during office hours and after. We receive quality caring service every time for the last 11 years and would recommend him. I have never waited more than 2 minutes on an appointment with him urgent work in or planned. Exceptional.
5.0 Rating
March 9th, 2012
He is great
5.0 Rating
July 6th, 2011
A most excellent doctor!
Dr. Boette is in solo practice with 2 staff. His wife is also a wonderful lactation consultant. Both of my kids LOVE this doctor and I couldn't, wouldn't in my right mind change them to another doctor. We live an hour away from his office, and there have been numerous times I've had to call him for questions concerning my little ones, and he's always given the best, most sensible advice. He is very caring, attentive, and by far THE most compassionate toward children as I have ever seen. After hours, he carries a phone with him-- no call service for this man, which to me is just awesome. Don't ever be afraid to ask this man a question concerning your child, as he is a very knowledgeable and caring pediatrician.
3.7 Rating
May 16th, 2011
Dr. Boette is a very warm, caring doctor. He will listen to your needs, but does not always agree with your point of view on a topic. He is not very open to alternative health and will delay vaccinations, but does not believe in it. I continue to go to him because he is a solo practitioner that will actually return a phone call! (A lot of other doctors will only respond through a nurse phone call.) Plus I like the ease of making an appointment for sick or well visits and the wait time is great. Of his office staff, Sue is very sweet and kind. I don't think I have ever seen his other nurse (can't remember her name) smile or go out of her way to talk to my kids. Overall, a good place to take your children.
5.0 Rating
February 28th, 2011
5.0 Rating
September 21st, 2010
5.0 Rating
July 1st, 2010
Dr. Boette is AWESOME! Attentive, caring, interested, genuine...I could go on for days. My daughter begs to go see him even when we don't have an appointment! Not only does he care for the children but when I was a new mom he was also concerned about me. I could not imagine a better Doctor for my children. He answers even my dumbest questions w/o making me feel stupid for having them. Just above and beyond I wish ALL doctors could be that way!
5.0 Rating
June 4th, 2010
Dr. Boette is the type of pediatrician that truly cares about children. He talks to the children and asks what they feel and what their symptoms are first...then he asks the parents. He takes the time to explain things to parents and make them feel at ease. He is patient with the kids and takes an interest in their thoughts and feelings.