Rate Now
Share Your Experience
Have you seen Dr. Richard De Asla?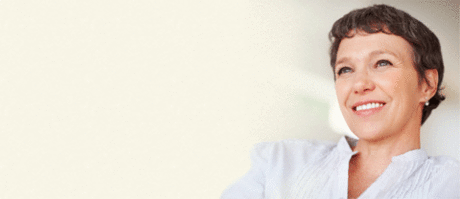 Fibromyalgia
Get the facts about fibromyalgia, including the symptoms and conditions that may be related to it.
Quality Rating
Highly Satisfied
79 Ratings with 35 Comments
5.0 Rating
August 12th, 2017
Terrific doctor and great staff
My wife and I have had recent problems that have necessitated our going to see an Orthopedic Doctor. Dr de Asla was spot on with determining the best course of action to treat my situation and has been been very thorough in trying to diagnose and treat my wife's situation. Anthony, his ortho tech, has been great to work with and Pam who runs the back office, have both made getting appointments to see Dr de Asla quite easy. A friend of ours made the recommendation to see Dr de Asla and it turned out to be an excellent referral.
5.0 Rating
July 27th, 2017
Dr. de Asla and his staff are wonderful, I always feel as if my child's well being is their number one priority. I appreciate the time in evaluating my daughter but also explaining exactally what is going on so I fully understand what the diagnosis is and what to expect from them as her caregiver. Thank you Dr. de Asla and Anthony - MA Tech for providing us such great quality service.
5.0 Rating
June 27th, 2017
The best👍
I first saw Dr. de Asla in 2007, I think, at Mass General Hospital, as I have had chronic foot problems. He was chief of the foot and ankle service. I followed him when he moved to a private particle in a Boston suburb. I was sad when he moved to Florida. However, I was in Florida recently for other business, so I made an appointment for a second opinion about my current status. He remembered me even though it has been a couple of years and several thousand miles. As always, he inspired total confidence in his skill and knowledge. He takes as much time as the patient needs to explain things and answer questions, so long as time is available. I give Dr. de Asla my highest recommendation.
5.0 Rating
June 22nd, 2017
Great Foot/Ankle Doc
1.0 Rating
June 13th, 2017
I will not recommend this doctor
The doctor was recommended by my family doctor and I was thinking it will ok. Very disappointed with my experience, they never followed up with the voicemail, I had to go to the office and tell them that something is wrong. The doctor never took the time to explain the recovery of my injurie he was not concerned at all with my pain, never even told me what I can take for the pain. My employer paper work never got complete it, not even after a week. I can't wait till I'm done with them.
5.0 Rating
May 2nd, 2017
very pleased
5.0 Rating
April 30th, 2017
He agreeded with my Dr from up north that I can wait for an operation. I will see him again in a Year. He and the staff were friendly and he took time to review my problem. I have recommended him to several friends and they all have thanked me for the recommendation.
5.0 Rating
April 27th, 2017
I "crushed" my ankle from a fall while on a cruise . Flying home and finding Dr. de Asla was one of my greatest blessings during this nightmare time in my life. It's been over two months and I'm finally able to put weight on my ankle again. Being an independent person who suddenly became totally dependent on others, I have had total confidence with Dr. de Asla and his staff. Usually in a medical office, there's someone you dread dealing with--but not in this office. Not only is the staff skilled, they're very compassionate. I needed kindness and reassurance during this long process. I wish all medical experiences could be this efficient and reassuring. I will credit Dr. de Asla and his staff with making this horrible experience into one of hope that soon, I'll be walking without pain and back to living a normal life again. We're blessed to have this great doctor in Naples.
5.0 Rating
April 14th, 2017
Outstanding in every respect!
Dr. DeAsla and his staff are among the most efficient, compassionate and skilled medical team that I have ever encountered. Starting with the PA Anthony my entire first appointment went very smoothly. Dr. DeAsla diagnosed my issue after a few minutes and took the time to explain how it happened and the treatment that he recommended. Lisa, the physical therapist is outstanding and worked carefully with the doctor to implement his recommended treatment. My entire experience with Dr. DeAsla was everything that a person could expect from a physician and his team.
5.0 Rating
April 12th, 2017
I came to see Dr. de Asla for an ankle injury
Dr. de Asla and his technical staff were highly skilled, knowledgeable, and helpful. The impressive state of the art X-Ray equipment used by a very professional technician, and the immediate imagery of the ankle, allowed for discussion with the doctor during the visit. I highly recommend this doctor and his associates.
5.0 Rating
April 8th, 2017
Attentive and Very Knowledgable
I saw Dr. De Asla due to pain in my foot. I have seen him for an initial visit and a follow up to date. He was recommended to me by another patient. The staff was friendly and welcoming; I waited less than 5 minutes in the waiting room for both visits. Both of my visits were on Friday afternoons. The biggest difference between Dr. De Asla and other doctors I have seen, is his willingness to spend time with me so that I understood the issue I was having. The first visit lasted about 15 minutes (with the doctor). He explained in detail what was wrong (stress fracture), the options for treatment, and his recommendations. He took time to explain the treatment options and took time to make sure I knew the nuances (financial, recovery time, etc) of each option. The Physician's assistant was also very helpful and friendly. I would absolutely recommend Dr. De Asla to anyone who needs to see an Orthopedist for any foot and ankle. I did not have to have any surgery as part of my treatment, however I do feel comfortable going back to Dr. De Asla in the an event where I would need surgery on my foot.
5.0 Rating
March 28th, 2017
Successful amputation of my infected right foot and ankle
By the time I was recommended to see Dr.de Asla, February 2016, my right foot had deteriorated with a bad infection that would not clear up with all and any prior intervention by my podiatrist. After Dr. de Asla took multiple images and samples of my foot he determined that my foot was badly infected. He gave me a choice - antibiotic treatment that would go on for a year, with no good result at the end, or amputation. I chose the latter, and without doubt Dr. de Asla saved my life. From the staff at the front desk, to Anthony and Benny I received nothing but encouragement and caring. From the beginning, through physical therapy, everything was to look forward to a new and better life with renewed independence and ability to be able to drive again. I am eternally grateful to all at his office and would recommend any person needing nothing but the very best of foot care to see Dr. deAsla.
Nearby Doctors

Dr. Richard De Asla is similar to the following 3 Doctors near Naples, FL.