Rate Now
Share Your Experience
Have you seen Dr. Richard Duncan?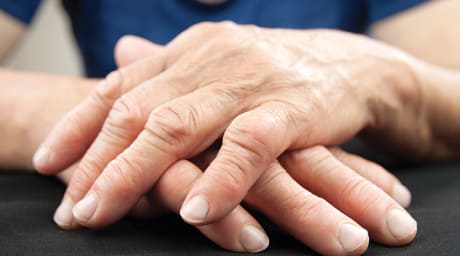 Osteoarthritis
Get the facts about osteoarthritis, including the symptoms and doctors who treat it.
31 Ratings with 13 Comments
5.0 Rating
September 14th, 2016
Great Experience
Dr. Duncan is my ideal Doctor. He listens to you and orders necessary tests but does not insist on every available test just to run up your bill. He clearly explains your condition, best treatment option, and projects recovery both on physical abilities and timeline of expected recovery. I would highly recommend him to anyone needing quality spine care. His office is almost 2 hours from my home but he is well worth the drive and time. My recovery is tracking perfectly with what he told me to expect. By far the best Doctor I have found in any field in the the tri-city area.
1.0 Rating
May 4th, 2016
had a herniated disc in lower back complain to him about my neck and arm pain I felt like he did not have time to listen to me told me to go have physical therapy never made it to physical therapy thank God had emergency surgery on my neck acdf surgery doctor that done my surgery said that if I had physical therapy I would be paralyzed.richard it's not all about the money and getting your numbers up for the day .spend a little more time with your patience !!
Doctor's Response
I am glad you are feeling better. I thankfully have never heard of or seen someone paralyzed by physical therapy. Most patients (85%) will resolve a herniated disc in the next with antiinflammatories, P.T., rest, and time (typically 4-6 weeks), and in my opinion it is better for the patient to avoid surgery if possible. It is definitely not about money as I would make more operating on a patient than seeing them in the office. My goal is for patients to get well with the least amount of risk.
SHOW
5.0 Rating
March 6th, 2016
Dr. Duncan is very capable and caring, and he communicates clearly and warmly with me. I appreciate his conservative approach to surgery. Because of it I know I can trust his recommendations. Thanks to him I avoided what would have been unnecessary surgery and had a fine outcome without it. I recommend him highly. His office staff and office procedures are also by far the best I have experienced in any medical practice. Rarely have I waited more than a few minutes, and office procedures are very efficient. Office staff are genuinely warm and friendly.
5.0 Rating
February 9th, 2016
I saw Dr. Duncan for hip pain. He was very thorough in his exam and was able to provide non-invasive treatment that took away almost all my pain! He is great, I highly recommend him. He really cares about his patients. It seems like some reviewers here just get in their mind that they want specific tests or surgery. Dr. Duncan has practiced for a long time and he knows what works and what won't. He won't do surgery just to get money, he will only operate if it will help you.
5.0 Rating
February 9th, 2016
5.0 Rating
February 5th, 2016
4.0 Rating
June 21st, 2015
Cist on the spine
After months of pain and no help from my primary care doctor, I decided to go to Dr. ducan I was a walk in and was seen and given more help within 30 minites than I had gotten from my pc dr in 3 months. He exrayed, sch a mri and I was back in his office all in a 8 day period. I have a large cist on my spine and will be having surgery within the next two weeks. So far he has been great will update after surgery.
5.0 Rating
January 24th, 2014
2.3 Rating
September 17th, 2013
Not a Very good Doctor...
5.0 Rating
April 20th, 2013
I cant thank you enough.
I know you probably dont hear people say they enjoy an office visit at a doctors office. i just got to say it was a pleasure meeting Dr. Duncan and his staff.Dr Duncan took the time to listen to me.I felt that he really cared about me and the problem ive been having with my neck. Then after doing x-rays and asking me many questions concerning my pain he explained the route of treatment that he thought was best for me.He didnt try to push pain medication on me instead he got to the root of the pain.I want to tell anyone out there wanting a caring dr and friendly staff to look Dr Duncan up at watauga orthopedics.
5.0 Rating
April 19th, 2013
Excellent Spine Surgeon
In 2008 I had an anterior cervical diskectomy and fusion by Dr. Duncan. I have been pain free since that time. Dr. Duncan explained all my options in detail before I made the decision to have the surgery. He did not order unneccessary tests or treatments that he knew would not benefit me. I would highly recommend him.
1.0 Rating
August 30th, 2012
not happy
was sent to you for the sole purpose of obtaining a M.R.I for accurate diagnosis of my problem as requested by two other physicians and didnt even have one done had brought to his attention an issue of numbness in my legs and total loss of feeling in my feet and this issue wasnt even responded to by dr.duncan, needless to say my confidence in him was totally lost at that point and i will definatly be seeking another opinion from another surgeon as this is the only back god gave me and am determined to take care of myself so that my future isnt hindered by a physicians neglegents
Doctor's Response
I seek to treat my patents as I would my family. For many patients with spine pain an MRI scan is not indicated. MRI scans are not helpful as a screening tool for back pain, and they do not show us where the pain is coming from. MRI scans reveal typical degenerative changes that we develop with age. I typically order MRI scans wen surgery is contemplated but not for axial pain.
SHOW
Nearby Doctors

Dr. Richard Duncan is similar to the following 3 Doctors near Johnson City, TN.