Rate Now
Share Your Experience
Have you seen Dr. Richard Emtman?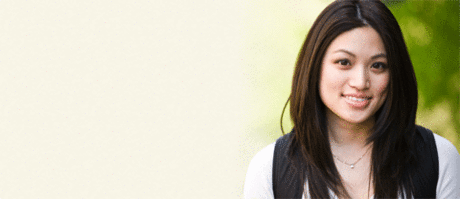 Birth Control
Get the facts about birth control so you can decide which type is right for you.
10 Ratings with 4 Comments
1.0 Rating
September 29th, 2013
Not recommended
First I want to explain that I believe this physician has a diagnosis of his own in the arena of perhaps Asperger's Syndrome, so I'm sympathetic. But here is what happened. This doctor was praised by another patient to me. I took my differently-abled son, who can't speak at all into a physical with this Dr. Because he never acknowledge my son, who is 25 yrs. old, and sounded like he was talking down to me (probably the Asperger's) my son began to hit himself, not me, not the doctor, himself. This has happened before but not with other doctors. We eventually had to leave because I knew my son wanted out. Once we walked into the waiting room he was fine and was fine the remainder of the afternoon and evening. When I spoke with the administrator on the phone she said "...we take care of our own", which is a clear message that the problem was us and not the doctor. Later she and I spoke about whether their company, Pullman Family Medicine, wanted my son as a patient at all, and she carefully didn't say they didn't want him, but she said "If you want to look for another physician, it would probably be a good idea".
5.0 Rating
March 20th, 2013
Good doctor.
1.0 Rating
September 18th, 2012
Racist with prejudice
I am a mother of 3-year-old kid, and I am an Asian. Lat year I went to this Dr for my kid's second year checkup, because my family doctor was out of town. My kid started crying in front of him, (My kid was not a hard crier at that time)and he immediately said, "if this is how to raise your kid, you may leave." During conversation he indicated that my kid is a spoiled, ill-mannered child, because my kid stays at home with me (not going to the daycare)without other siblings. My kid cried one more time, and he said, "Again, if this is how to raise your child, you can leave." And he told me, "Make sure that your kid's primary language should be English. If the parents are Chinese, their kids have problems in school." Although I am not Chinese, I was furious, but I could not say anything, because he already threatnened me twice showing that he can refuse further checkup. Besides of him, his nurse (not a regularnurse but CMA) was also blunt. She almost shouted to me, "Most kids don't cry by their second year in front of doctors!" clearly showing that they blamed me for my kid's crying. Pullman is a university town and there are many Asian researchers, many of whom have Ph.D. degrees. I hope that they will not be insulted like me by choosing this Dr.
1.0 Rating
August 13th, 2012
Unprofessional
3.7 Rating
January 27th, 2015
1.0 Rating
December 9th, 2014
1.0 Rating
December 9th, 2014
1.0 Rating
June 19th, 2012