Rate Now
Share Your Experience
Have you seen Dr. Richard Felkel Jr?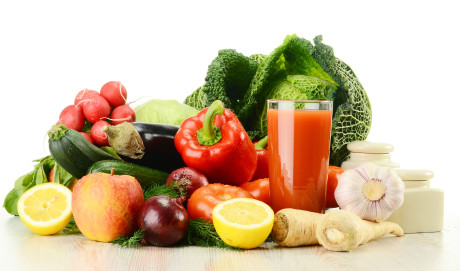 Type 2 Diabetes
Type 2 diabetes is a chronic disease in which your body is unable to maintain a normal blood sugar (glucose) level.
Quality Rating
Highly Satisfied
27 Ratings with 13 Comments
5.0 Rating
September 1st, 2017
Great first impression!!
We just met Dr. Felkel today for an appointment for my 6 month old son. I was impressed! He spent a great deal of time talking with me about my son, asked a lot of questions and was very knowledgeable. He gave me some great advice, took time examining my son and "together" we agreed on a plan for my child. We are dealing with "slow weight gain" I left his office feeling confident. I have 7 children and went to my old pediatrician for 15 years. When we discovered my son was a "slow gainer" I left my old pediatricians office in tears with a plan I was not in agreement with that wasn't thoroughly discussed. I decided that moment to change doctors. I wish I would have done it sooner. Dr. Felkel will be a great fit for our family, he is kind, listens and is honest and knowledgeable. His staff was extremely friendly. I highly recommend this practice. If you are reading this because you aren't happy with your child's current doctor....don't make the mistake I did by waiting. Switch now you will be so much happier!
5.0 Rating
May 31st, 2017
Hands down, BEST Doctor
While pregnant with my now 5-year-old I did what most expectant Moms are "supposed to do" interview pediatricians. Looking back, it seems a little funny that here I am, someone with no medical training or background out interviewing doctors! What it came down to is who I felt I clicked with and which doctor I felt I could entrust in their opinion. Looking back Dr. Felkel was the BEST decision I could have made for my child and my family. My first hasn't been an easy one, born with a congenital heart defect, heart surgery at 5 days old, developmental delays, sensory issues and ADHD. Dr. Felkel has "held" my hand every step of the way and vey patiently answered my millions of questions along the way. My husband and I and our two children are about to move out of state, back home to family. One of the hardest things I'm struggling with is will we find another Dr. Felkel in our new location? I'm not sure the answer to this right now, the only thing I'm certain of is this next doctor has some large shoes to fill. Thank you so much to Dr. Felkel and his staff for taking such good care of our two boys!
5.0 Rating
October 13th, 2014
He's REALLY this great. Seriously :D Just read. Then GO SEE HIM!
Dr. Felkel is more than just a doctor to our family. He's a friend and partner in raising our children. We first met Dr. Felkel on a Sat morning for a "get to know you" appointment when we were pregnant with our first. We fell in love immediately with him. His charm, his genuine care for us, his humor, his laid back but knowledgeable demeanor….we just loved him from the start. He set us at ease, as he has done countless times since that day, and we are forever grateful to him. He gave us confidence as parents that we really needed. He still does. Dr. Felkel goes above and beyond. He once was unable to see our daughter, so we had to see a different doctor in the office, also great, but not like our Dr. Felkel. He called the next day just to check on us and our sweet Hannah. One time, our son just had a little cold and we had called in to make sure we didn't need to do anything. He came into the office on a Saturday he wasn't working…on a holiday weekend….just to see our little guy and make sure he was ok. He let us in the backdoor of the otherwise closed office and treated us like family. He couldn't find the stickers the kiddos normally get after an appointment, so he gave him a little toy car from his personal office instead. Our son is leery of pretty much everybody but Dr. Felkel always makes him feel comfortable. Our kids love going to the doctor because of him. We respect him as a physician and adore him as a man. We have recently moved out of state and can no longer see Dr. Felkel, and we are truly devastated. There is something about Dr. Felkel that is extremely rare and I can't imagine we will ever find another pediatrician with the knowledge he has of medicine or the love he has for our family. We seriously (and I mean this) considered changing jobs and everything about our lives just to stay near his office so our kids could continue to see him. We were more sad to leave him than we were our friends and family in St. Louis. I cannot say enough wonderful things about Dr. Felkel. I trust him with my children's lives and health without any reservation. I hope he still lets me call in when I'm worried about our kids even though we aren't really patients anymore :D He never once made me feel silly for calling (even though we all know I probably called overly much about super minor things). He always treated us with kindness and patience. And let's add….I don't think we were EVER taken back late for our appointments. He never rushed us through an appointment, always being thorough, and yet still always managed to see us on time. He's an incredible man and doctor. I would recommend him to EVERY family I know (and I have). If I could give this guy a billion on a scale of 1-10 I would. Seriously….he's that great.
5.0 Rating
January 24th, 2014
5.0 Rating
April 5th, 2012
Nancy
5.0 Rating
August 7th, 2011
Excellent
I have 4 children that utilize dr. Felkel as their doctor. They like to call him "dr. Rick". I worked as a pharmaceutical rep for 20 years in the st. Louis area, having multiple discussions a day with doctors regarding patient care. I found dr. Felkel to be extremely knowledgable regarding various disease states. Most importantly he always had his patients as the number 1 focus in our discussions. This is why i choose him, to care for my children. Additionally i have found his staff and partner, to be excellent.
5.0 Rating
July 30th, 2011
We Love Dr. Felkel
5.0 Rating
June 21st, 2011
Dr. Felkel is the BEST
We moved from Texas last month, which was difficult being 8 months pregnant. We had a visit with our oldest son and we were very impressed with the professionalism of Dr. Felkel and his staff. We decided then that he would be our pediatrician. We have since had our 3rd son and could not be happier with the office. Being in the medical field myself I was very impressed with Dr. Felkel's clinical knowledge. I have had many interactions with physicians in the past and now have found someone with the skills my family deserves. One of the things we liked was how comfortable he made my boys during our visit. Dr. Felkel was training another doctor during our visit and he explained a finding on my son not only to the doctor but spoke directly to us, in a clear and precise manner. We love Dr. Felkel. We wont ever go anywhere else.
5.0 Rating
May 5th, 2011
WOW a doctor who cares
My Husband and I cant say enough about Dr. Felkel. I went into labor and arrived at the hospital, come to find out the female pediatrician we chose did not see patients there. So we saw the hospital doctor. I talked to the nurses about my doctor choice, and found out that most of them take their kids to see Dr. Felkel. I also found out that my Ob also takes his kids to see Dr. Felkel. Granted I should have made a prenatal appointment before I saw the female pediatrician that I had chosen for the first time. Ok, so I go see my initial choice of pediatricians with my 4 day old baby. We were in the office for 5 minutes maximum and SHE WAS GONE. I had a list of questions, since I am a new mom and I got two of them answered. That was it. I called to see Dr. Felkel and he got me in the next day. WOW what a difference. First of all he asked me and my husband about out family history and explained how sometimes diseases can be genetic. He talked to us for at least 35 minutes, examined my baby and then actually asked me if I had any questions. I had almost forgotten my list that I had brought to my first doctor. As I read through the list I noticed that we had discussed all but one of the questions. Dr. Felkel asked about my babys yellowing of the skin, jaundice, and asked if we had a level drawn. He then explained to me and my husband why it may be a concern and wanted to check a level. Well he was right it was way up and we had to do a light therapy for a day. Dr. Felkel asked us to come in the next day to recheck the level. Now for the astounding part. That next day was a Sunday. I asked him if they had hours on Sunday, he said no, but would meet us at the office to check my babys weight, check the jaundice and see how the feedings were going. The next day he called us up and set a time up to open the office and meet him there. I could not believe it. My husband asked him if he could pay him extra or tip him. Dr. Felkel chuckled and said that it would not be necessary, and It was what he would want for his kids. I feel bad that I wasted time going to the initial female doctor and not coming to Dr. Felkel first. It seemed that he was the only one who really cared and knew his stuff. I later talked to my sister-in-law and found out that she takes her kids there. She told me that Dr. Felkel called her the day after her son was in the office to check on him. WOW, we found a doctor who cares. We recommend him to all our friends.
2.3 Rating
February 24th, 2011
Dislike this doctor!
I had only seen the NP's at westside pediatrics until recently. I liked the clinic but now will be looking for a new place! I took my son in with what seemed to be flu like symtoms, however, his fever didn't seem to match that of the flu. Upon reviewing my sons chart(this was his 1st time seeing my son), Dr. Felkel noticed that my son didn't recieve a flu shot. From then on I was bombarded with "data" about why I should've given my son the vaccine. I explained my reasons and that it was ultimately my choice, not his! Anyway, he told me that he was positive that my son had the flu, but that he also had a double ear infection. He said that the antibiotic might help, but wouldn't get rid of his fever because, again, it was the flu(he never tested for the flu because he didn't think it neccessary). Well, guess what? 4 hours after his first dose of antibiotics, he didn't have a fever and he was feeling much better. He basically had a bad cold(from my older son) and developed an ear infection as a result. Dr. Felkel basically threw out the window that my son could've had anything other than the flu just because my son didn't have the flu vaccine!! I have never been so appalled! What an arrogant person! Obviously this was our first visit with him, so maybe other like him, but we will NOT be going back to him!!
5.0 Rating
February 10th, 2011
We Love Dr. Felkel
5.0 Rating
January 20th, 2011
Grateful MOM
Nearby Doctors

Dr. Richard Felkel Jr is similar to the following 3 Doctors near Lake Saint Louis, MO.