Rate Now
Share Your Experience
Have you seen Dr. Richard Fowler?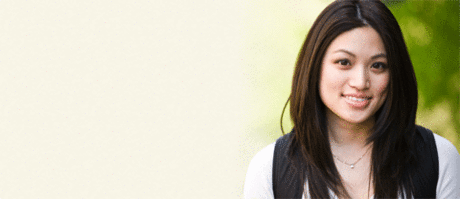 Birth Control
Get the facts about birth control so you can decide which type is right for you.
25 Ratings with 11 Comments
1.0 Rating
April 19th, 2017
5.0 Rating
August 25th, 2016
Dr Fowler is the best!
5.0 Rating
June 7th, 2016
5.0 Rating
November 23rd, 2015
Extremely knowledgeable and current
2.3 Rating
December 30th, 2013
Although he is very thorough, it is almost to a fault. Very anal and almost intrusive, if you can imagine that for a doctor! Strange bedside manner. You wait on hold for a very long time every time you call the office. The billing personal is a NIGHTMARE!! She never seems to receive the Explanation of Benefits from the insurance carrier. Blames it on my company but I've never had this problem in the 7 years I've been with them & have seen other doctors & facilities! She also does not 'remember' to give me credit for payments I make in person in the office! BAD WAY TO DO BUSINESS! Luckily, I am an avid record keeper and check ALL statements. Needless to say, she does NOT like me. :)
1.0 Rating
February 13th, 2012
Keep looking...
This doctor is condescending to patients. Speaks to them like they are little kids.Also had a mole frozen off with no biopsy or anything. Had it check later as it came back and was looking odd, it turned out to be cancer. Glad we went somewhere else! Also loves to order very expensive lab tests that are not covered. I would recommend you find another doctor who has your best interest in mind.
1.0 Rating
June 5th, 2011
Don't see this doctor
If you want to see him, good luck. Usually, you are pushed off on the PA. Dr. Fowler could care less about you, he just cares about getting his money. Once I overheard him in the side area, speaking to someone about if a patient had insurance or not. I was a patient for years, but have grown so frustrated with him, that I changed. What a difference. My currnet doctor cares about me. He sees me every time. He asks questions about me and what's going on in my life, and you can tell, he truely cares. Because, what happens in your personal life affects your overall health. Dr. Fowler will never ask you anything beyond exactly why you are there, if you actually get to see him....
1.0 Rating
April 9th, 2010
This is my dad's doctor. I recently went to an office visit with him and I couldn't believe the way Dr. Fowler treated my dad. He scolded him like a school boy, making my dad feel really bad. I promised my dad I would find him a new doctor - someone who had a much better bedside manner. Oh, and by the way, my dad had been recently hospitalized at Banner Baywood Hospital for 4 days and Dr. Fowler failed to visit him even once. When we tried to discuss the diagnosis he had in the hospital, Dr. Fowler just shook his head and discounted it. I was just as offended as my dad during the office visit. :(
5.0 Rating
January 30th, 2010
Excellent
5.0 Rating
November 21st, 2009
Jim's Input
5.0 Rating
November 12th, 2009
Mrs.
4.0 Rating
July 11th, 2017