Rate Now
Share Your Experience
Have you seen Dr. Richard Rodriguez?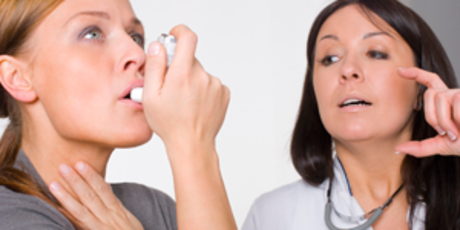 Asthma
More than 22 million Americans of all ages have asthma. Prepare to talk to your doctor about symptoms, diagnosis and treatment options.
Quality Rating
Highly Satisfied
21 Ratings with 12 Comments
4.0 Rating
March 24th, 2015
5.0 Rating
February 11th, 2015
5.0 Rating
June 25th, 2013
To April 2013 review
You are just a hater and the staff have children just as much as patient parents do and they care about there children's health just as there patients I'm sure there children get seen there as well as they work there so it is rude and selfish of you to be talking nonsense and start growing up . That's why now a days people don't give a crap or care for people because of nasty bath mouthing people like you ! Get your facts straight before assuming!
3.7 Rating
June 25th, 2013
Best practice ever
I've been taking my child to Dr.Rich for 3years until I've ran into situations with him about things that was never detected in my child which was fought by his nurse practitioner Nurise. I was about to leave the office till she came into sunshine pediatrics,then I changed my mind. My kids love nurise !I've seen his old practitioners before and stated never again but nurise is awesome.ive recommended some of my friends to her and they love her as well. I also read blogs about her in different mommy groups. We like dr rich but prefer to see NUrise his practitioner .
1.0 Rating
April 17th, 2013
PLEASE READ!!!
You don't realize how good a doctor is until you have an emergency. I had been going to Dr. Rodriguez for over 2 years when my daughter started having symptoms of a UTI. I took her to Sunshine Pediatrics and she actually saw the Nurise. My daughter had to drink a whole bottle of water until she dropped some tablespoons of urine. It was an extremely dark brown color. When I explained the symptoms to Nurise, she chalked it up to my daughter "touching herself" and wanted to give me a cream. When I asked about the urine test, she said it came back fine. I strongly encouraged her to check it again of which she informed me they had thrown it out. The nurse then came in WITH HER CHILD ON HER HIP. Come to find out the nurse didn't do the urine test because she had to go pick up her daughter. Therefore, the front desk lady had checked it. After I finally convinced them to do another test, which showed she DID have a UTI, they game me an antibiotic. The next day my daughter's face was swollen and she was throwing up. When I called Dr. Rodriguez (I was done with dealing with Nurice) he informed me she was fine and it was just the antibiotic. Obviously, we left them and found another doctor who ended up put my daughter into the hospital and referred us to a Pediatric Nephrologist. My daughter had a severe kidney infection and was in the hospital for 3 days. After leaving the office I have heard other horrible stories from this practice. Don't risk the safety of your child.
1.0 Rating
April 5th, 2013
2 hr wait and gave my son the same shot TWICE.
What was he doing? a 2 hour wait, and not once, but twice! One hour in the waiting room and 1 hour in the cramped, dirty examination room. Obviously I did not stay with this practice. RUN! They also gave my son the same shot TWICE! (It was supposed to be a one dose shot) Which I found out later through the new pediatrician. He spent time with us but most of the appointment was listening to him ramble on for another half an hour about his sons hockey. I had already been there 2 hours and just wanted to get out!
5.0 Rating
June 13th, 2012
We love Dr. Richie!
Awesome, awesome, awesome! Dr. Richie is so good with our daughter! She isn't a doctor person and hates appointments but Dr. Richie makes her feel right at home and has this ability to calm her and make her laugh. We recommend you use him if you're looking for a pediatrician who actually cares about your child.
5.0 Rating
September 14th, 2011
love Dr. Rich
5.0 Rating
September 1st, 2011
Excellent staff and MD.
5.0 Rating
November 17th, 2009
SUPER NICE DOCTOR
I think Dr Rich is awesome. Spends lots of time with us explaining things and he even talks about his personal life and his kids which I find comforting. He says he likes having a small client base, as it is easier to have a relationship with his patients. I appreciate that about him. I have never waited more than 15 minutes in his office. The staff are all amazing people. They remeber my sons name everytime we come to the window even if we havent been there in 6 months(really, what doctors office do you know that can do that?)
5.0 Rating
October 22nd, 2008
PERFECT DOCToR FOR OUR KIDS
5.0 Rating
July 21st, 2008
HE IS AMAZING!!