Rate Now
Share Your Experience
Have you seen Dr. Richard Gasalberti?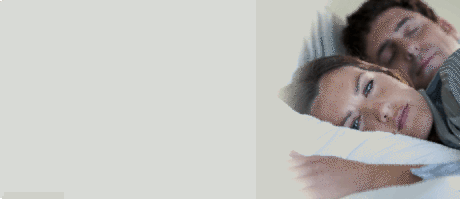 Insomnia
Get the facts about insomnia, including the different types, who gets it, and what causes it.
41 Ratings with 13 Comments
4.0 Rating
June 7th, 2015
3.0 Rating
April 16th, 2015
I cant believe the place was packed....
3.7 Rating
April 12th, 2014
Wow, he is all over the place. Office staff is very rude, and they love to hang up on you. But Dr. G. likes to get you seen. Did not like the PT they had there. He does run behind schedule and is always overbooked. But I did not like how I find out the day before my second appointment with him they don't accept my insurance. Way to go! I was supposed to get test results, and they were not sending it to my doctor who was referring me. They even overbook for PT, and they hung up on the specialty pharmacy to get my injections, since he forgot to sign the script. He is careless at times, since he is in a rush due to being overbooked.
3.7 Rating
February 7th, 2014
Helpful
1.0 Rating
November 22nd, 2013
I had 3 appointments for injections. Doctor was never in office on time. Staff stated he was on his way. One hour later staff would state he would be in office in 20 minutes. He left people waiting for well over two hours. some people walked out. On follow ups--which were totally unnecessary he checked injection site and asked me to touch my toes. that was it. two minutes at most. When first seeing doctor---does not listen to patient --talks so fast no one can understand him. As for his injections I have no comment. Stay away from this doctor--he is HORRIBLE
5.0 Rating
November 5th, 2013
ENGINEER
1.0 Rating
August 21st, 2013
Ms.
I regret not reading the reviews before going to this doctor and not listening to my friend who has been there before; the only thing he cares about is money and money for his fellow Doctors, not the patient health. After a car accident I was in so much pain at my lower back, that I could hardly walk or sit and I was referred to his office for a Lumbar Epidural Injections for Low Back Pain and Sciatica, I did not get any, not even a Cortisone shut. He has given referrals for MRIs and to see one his fellow Doctors, even thou I brought an MRI of my lower back. I started taking OXICODONE -APAP 10/325 on a regular basis and I wanted to stop-they are addictive. A few weeks later after getting two MRIs, I went back to see him and after two hours of waiting, he was gone on "Emergency", and I got nothing. I was begging to reschedule an appointment ASAP to get the Epidural Injections, and finally I was. When I went back (sitting there for almost two hours), he has examined me and said that he will refer me to another specialist for the Epidural Injections, and I could not take it any more and started crying, I could not believe that after all those hours of waiting in his office, getting MRIs and their results, seeing a Neurologist to read those MRIs. I said that I will not leave his office until I get those shuts to ease my pain; he started yelling at me to stop crying and leave, but I wouldn't, so he gave me a referral to see his fellow Psychiatrists. I was so upset that my blood pressure went up to 158 over 117, and he was yelling at me to stop crying. I was trying to come down, went out for a few minutes, came back. Finally, when I was about to get those Cortisone shuts, he said that today one side and next time one shot onto my right side, and I was begging please no next time, I will take three shuts. During all this crying, screaming and my high blood pressure, Dr. Gasalberti casually said: "By the way, your MRI shows that you had a stroke", I said nothing because I new about it from my Neurologist who told me about that in a very professional way. Can you imaging when after all the stress that this doctor caused me, he had gots with a needle within a few inches away from my bxxxxx, he is telling me about a stroke. One more thing, he does not listen to you at all, just talking to his mike, and when you leave he tells you nothing. You have to wait a few days to get his report. He is for sure the worse doctor I've ever seen. He should be embarrassed oh himself. I did not listen to my friend, please listen to me and please don't ever go there !!! When it comes to rating I would give him minus five stars.
1.0 Rating
August 2nd, 2012
1.0 Rating
November 22nd, 2011
Got the impression that I was a customer in a physical therapy business and not a patient in extreme pain. A subsequent consultation and course of treatment demonstrated that he diagnosed me incorrectly and recommended a course of treatment - referral for his physical therapy plant in the back office - that made little sense.
1.0 Rating
April 13th, 2011
Awful rude man. Accused me of being a drug addict without noting that one of the medications I take often shows a false positive. It is prescribed by my Endo. Screamed at me when I denied being a meth addict. I've never seen meth. I don't even drink. I waited over an hour to be screamed at and dismissed even though the very short physical exam he gave me showed severe back problems. I've had previous diagnosis and was just looking for someplace convenient to get Phys. Therap. I never asked for meds and don't want them. I am still shaking from this experience 5 hours later. I am 40 lbs. overweight. Meth addicts are skinny. He is a sick man who asks questions and can't stop long enough to listen to the answer. I heard him yell at 2 other patients and his office staff while I waited for over an hour. He should not deal with people. I asked for a blood test to prove the urine test was wrong and he refused. I'm going to my doctor, he went to Johns Hopkins, tomorrow to get this cleared up. I will retest both urine and blood. Then report him to insurance company and demand an investigation.
Nearby Doctors

Dr. Richard Gasalberti is similar to the following 3 Doctors near Forest Hills, NY.