Rate Now
Share Your Experience
Have you seen Dr. Richard Good?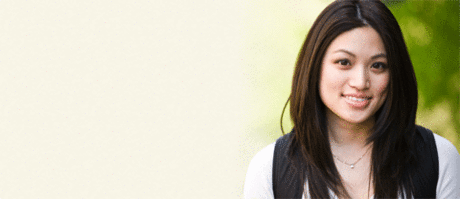 Birth Control
Get the facts about birth control so you can decide which type is right for you.
35 Ratings with 12 Comments
4.0 Rating
January 5th, 2016
Would you wait for an accurate dx...
1.0 Rating
January 4th, 2016
He should retire!!!!
This Dr. has to be the very worst!!! He has this "patient only" policy, which is totally unfair when he is dealing with elderly patients. We all know that elderly people forget questions to ask. They don't remember what was said. They don't know what to ask. How will one ever really know what's going on with their elderly loved ones. He talks for 2 hours about unnecessary things. His office is always empty, yet your wait time is 2+ hours. He's horrible with follow-ups. REALLY!!!! Dr. NO GOOD!!!
1.0 Rating
November 7th, 2015
2.0 Rating
April 28th, 2015
5.0 Rating
December 31st, 2014
5.0 Rating
July 31st, 2013
Great Doctor!
1.0 Rating
June 27th, 2013
mad patient with patience but not 2 hours worth of patience
Ok so, yes I have also waited 2 hits to see this doctor. also have been waiting 2 months for the follow up appointment. They just called me today to reschedule the appointment fir the third time. First it was wait a month, then an additional 2 weeks now another 2 weeks. I'm switching doctors right after I see him ( that's if I ever do). I can't wait to tell him how miserable I have been with all this pain. 2 compression fractures in my spine abd all he'll prescribe me if ibuprofen. I also work 11 hour shifts in an environment that already takes a toll on my body. Thanks fur nothing dr. no-good.
5.0 Rating
April 3rd, 2012
Good Dr.
1.0 Rating
June 22nd, 2009
Bad Doctor
1.0 Rating
May 18th, 2009
Just wants your money
1.0 Rating
March 30th, 2009
Be prepaired to wait and wait and wait...
When a patient makes an appointment they are expected to show up on time and ready for the doctor. When the Doctor is two hours late it gets ridiculous, I can appreciate a doctor taking time to care for another patient. But ultimately it is their responsibility to schedule their work load appropriately. I doubt he would show up 2 hrs late for an IRS audit. Nor would he appreciate waiting in a room for the auditor to get around to seeing him. Aside from that he is quick to order additional tests (without explanation) and slow to get back to the patient with the results. From my limited experience with him, he seems pleasant, professional yet lacking in professional courtesy and respect for the patient or their time. still waiting, this time for a diagnosis
5.0 Rating
May 15th, 2008
Good caring Doctor