Rate Now
Share Your Experience
Have you seen Dr. Richard Halstead?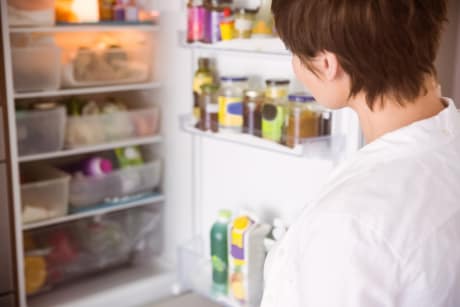 Binge Eating Disorder
Get the facts about binge eating disorder, including symptoms, causes and related conditions.
Quality Rating
Highly Satisfied
37 Ratings with 12 Comments
3.0 Rating
July 18th, 2017
My experience with Richard Halstead
I saw Dr Halsted many years ago on the recommendation of another Osteopath. Dr Halsted was very friendly and humorous, so I trusted him as he lay me down on his table to begin manipulating me. Well, he manipulated me alright! He groped me and stroked my breasts and made lewd comments. When I begged him to stop and let me get up, he just laughed and said : " oh, you loved it!" Please exercise caution when visiting this person, especially with your young daughters. My daughter who was seventeen at the time, confessed to me afterwards that he had also touched and commented on her very inappropriately. I have never since wanted to see an Osteopath, and have cautioned my friends also.
5.0 Rating
December 25th, 2016
Life saver!!!!
Suffered for over 30 years from debilitating illness, went to more doctors and specialists than I can remember. A few hundred thousand in tests. My systems were shutting down.. Rick spent quality time with me and my family, tested us for food allergies, vitamin deficiencies etc. 2 years now on the diet, had some bad spots from pre-existing damages, but feel like I've never felt before!!! So sad that he had to retire but will always remember his wisdom, compassion, patience and soft spoke demeanor. A true Godly man.. we thank the Lord for the honor of meeting Dr. Halstead.
5.0 Rating
August 5th, 2016
5.0 Rating
July 2nd, 2015
5.0 Rating
September 26th, 2012
Amazing
My wife and I both see this Dr. For years my wife has had joint pain,stomach issues, and possible hormonal imbalance. She had been diagnosed with irratable bowel syndrome, lime disease, and fibromyalgia (which is a crap diagnosis meaning that you are in pain and have problems but we have no idea why). On her first visit, Dr. Halstead said, "You have food alergies." We tried a suggestsed diet and within a week, the stomach issues and joint pain were gone. She had been fighting with this for almost 8 years and as many or more doctors. As for my self, I used to be a power lifter. He informed me he used to be a body builder. He had literally tens of binders with read and commented current research the he showed me and gave multiple book references etc for working out. I also have a shoulder pain that he was able to help alleviate without drugs (always a plus). He spent over an hour with me on my first appointment.He has VERY early hours and stay reasonably late. I suggest booking early appointments before the typical lag of doctors offices. One of the most amazing doctors I have seen. One last thing, he is a DO, not an MD... which means a better educated more over arching doctor. They look at the body as a system, not a group of symptoms and try to treat the system rather than drug the immediate problem.
1.0 Rating
August 1st, 2012
Do not go to the Dr.
5.0 Rating
May 4th, 2012
Are you looking for the cause of your illness or just a pill to make you forget you have it?
Dr Halstead takes time to look for the cause of your illness. Like all doctors he might not get it right the first time but he does not stop trying to figure it out. He has a special gift of being able to listen, examine and use his knowledge to figure out what is wrong and prescribe a treatment. If you are tired of going from doctor to doctor because your PCP can not figure it out...go see Dr. Halstead!
5.0 Rating
February 8th, 2012
HORMONAL
I WAS SICK FOR OVER 2YEARS AND I WENT TO 5 DIFFERENT DRS. BEFORE I WENT TO MAYCO CLINIC I SEEN DR HALSTEAD AND HE DIAGNOSED ME WITH THE EXACT DIAGNOSIS MAYO CLINIC CAME UP WITH AND I HAVE BEEN 100% WITH DR HALSTEAD. HE IS AN EXCELLEMT, PATIENT, KNOWLEDGEABLE AND A TRUE BLESSING TO MANY. I THANK GOD FOR HIM.
5.0 Rating
October 30th, 2011
SSuperb care!
5.0 Rating
March 23rd, 2011
5.0 Rating
January 7th, 2011
Treating the Person, Not the Symptoms
Dr. Halstead is the first physician I've had that chooses to treat me, rather than fixing my symptoms.He checked out my symptoms and realized that I most likely was suffering from food allergies. After a blood test, his diagnosis was confirmed. I feel a great deal better, and have much less symptoms after having followed his diet plan.Another specific example: he took time to critically analyze a recent hormone test ordered by my Endocrynologist. Although the Endo Doc did not opt to provide me treatment because it was low, but normal--Dr. Halstead showed me that a specific hormone was very low, and "it's like denying a very hungry kid food because he's not starving yet", said Dr. Halstead.He since has treated me, and I'm optimistic that he's nailed the real issue...that had other doctors baffled.Dr. Halstead also worked with me during a recent unemployment period, while I had no health insurance.
5.0 Rating
August 28th, 2008
Finally, Real Help!
Visited other doctors before Dr. Halstead. Got only Rx's from them, without understanding what the root of the problem was. Dr. Halstead diagnosed food allergies, recommended a specific test, then later went over the test results with me and helped me back on my way to great help! I was referred to him by a friend, and have since referred several friends to him.
Nearby Doctors

Dr. Richard Halstead is similar to the following 3 Doctors near Mooresville, IN.