Rate Now
Share Your Experience
Have you seen Dr. Richard Hertle?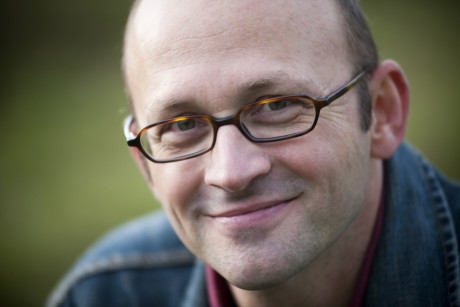 Chronic Dry Eye
Get the facts about chronic dry eye, including the causes, symptoms and doctors who treat this condition.
Quality Rating
Highly Satisfied
47 Ratings with 10 Comments
5.0 Rating
August 1st, 2016
Mother
Dr Hertle has been AMAZING with the diagnosis, treatment, and follow through of our son's nystagmus. Our son had the surgical procedure to correct his congenial nystagmus in 2008. The improvement noted was instantly and he has thrived in his academics and extra curricular activities because he can actually see now. He goes back every other year to see Dr Hertle and Dr Hertle is absoulutely wonderful with him and so encouraging!!! We have a strong family history of nystagmus and until we met Dr Hertle, there were no other alternatives for treatment. He has been a blessing to us and although he is now over 120 miles away from us, he is well worth the drive for his expertise. We can't thank him enough for giving our son the best opportunity for a normal, high functioning life.
5.0 Rating
July 1st, 2016
3 yr eye surgery
5.0 Rating
April 15th, 2016
Nystagmus
Dr. Hertle helped me see the world. I had eye surgery when I was 16 years old from dr. Burnstien and went back to see about wearing contacts and started wearing contacts at 29 years old. I was happy that I went back to Akron children's hospital. I did have 20/200 when I was little and went from 20/60 laat year and between 20/50 to 20/40 which means I will be able to drive soon.
5.0 Rating
October 8th, 2015
Miracle Doctor
5.0 Rating
February 19th, 2014
Wonderful Dr!
5.0 Rating
May 10th, 2010
THE World Expert
He diagnosed and treated my nystagmous after 67 years of opthamologists failing to diagnose, failing to understand, and being unable to undertake or recommend any helpful approach. I came away knowing more about nystagmous than nearly all opthamologists, and with very significantly improved vision. I wrote a paper about it: My New Eyes.
5.0 Rating
April 12th, 2010
Fantastic Physician
5.0 Rating
March 17th, 2010
No other like him
Dr Hertle saw my son for the first time at 2 months old he found there were a number of things wrong with my son's eye's he watched him very closely and was startinng to go blind by the time he was one Dr herle caught it very quickly and he had his first surgery with in a month he is the reason my two year old can see his mommy and live anormal life I could never thank him enough he is a wonderful Doctor and person my son will never see anyone but him
5.0 Rating
February 26th, 2010
As far as we are concerned, there is NO other eye doctor then Dr. Hertle. His knowedge and caring helped my son to live a much more normal life then if we would not have seen Dr. Hertle. He was the first doctor that my autistic son would let examine without a fight. He was excellent both times my son had surgery. His kindness and caring of his patients is like no other.
5.0 Rating
April 2nd, 2009
An amazing Physician
Dr. Hertle is a very special physican. He is always willing to go the extra mile for his patients. My daughter has been his patient since she was 4 months old. He has always handled her with respect, care and understanding. He is always up for a challenge and when he isn't sure of the answer he gets help from colleagues and other staff members. Any one who is suffering with Glaucoma, or any other eye disorder are in wonderful hands with Dr. Hertle.
4.0 Rating
September 3rd, 2017