Rate Now
Share Your Experience
Have you seen Dr. Richard Harper?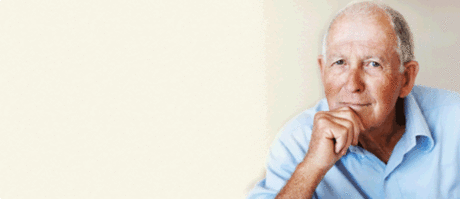 Parkinson's Disease
Get the facts about Parkinson's disease, including symptoms and how the disease progresses over time.
Quality Rating
Highly Satisfied
62 Ratings with 12 Comments
5.0 Rating
May 21st, 2017
None finer, literally
If you're looking for a fishing buddy, Dr Harper is probably not your guy, at least based upon his clinic face. But if you're looking for the consummate professional when it comes to spine surgery, I'd say there are none finer than and few equal to Dr Harper. I'm almost looking forward to his repairing the other end of my spine from the end he masterfully repaired 20-odd years ago. After rehab, I have had no issues at all with the repair. PS: I gave 5 stars for "spends time with me" because he spends all the time necessary with me for the business at hand, and that's why I am there. He's not much into chit chat, in my experience during 2 or 3 visits over the past 10 years, during which time he has advised me it is not yet time for surgery.
5.0 Rating
February 22nd, 2017
GREAT, HONEST DOCTOR. EXTRAORDINARY!!!
5.0 Rating
July 12th, 2016
5.0 Rating
December 3rd, 2015
5.0 Rating
July 23rd, 2015
Dr. Harper Saved My Wife's Life
Dr. Harper saved my wife's life in 1983 when she suffered a ruptured aneurysm. At the time, the common practice was to wait for the patient to stabilize (risking a re-bleed) before clipping the vessel. Contrary to that thinking, Dr. Harper operated immediately and she survived and made a full recovery.
5.0 Rating
March 30th, 2015
I feel like I owe this man my life, because he is literally THE BEST neuro doc around hands down. I feel better than I have in 10 years after one surgery. I was walking the day of surgery and only two weeks later feel as if I never even had a problem. He is amazing and so is his staff. I thank God for doctors like him because there are very few! I'm only 33 by the way and now can live my life to the fullest thanks to this man!
5.0 Rating
February 25th, 2015
Hands down, the BEST back surgeon in Houston!
I've visited him once, or he looked at my MRI's as a favor to my parents (both parents have had 3 back surgeries each by Dr. Harper & my brother has had 1 back surgery). Dr.Harper immediately said my back was not the problem & would not perform a back surgery on me (after several Rheumatologists said my back was the problem). Turns out Dr. Harper was right on & I was diagnosed with Lupus SLE. Thank goodness he said "no" to surgery b/c many would've operated anyway. He is the "Doctor's Doctor" and I would not trust anyone else. I'd wait however long to have HIM do a surgery, if I ever need one.
5.0 Rating
October 15th, 2014
The only back surgeon I would go to...
Dr. Harper had performed 2 procedures on my spine - One was a lumbar correction and the other was in the thoracic area. In both cases, even though I had just had surgery, I was in far less pain than before the surgery. I was walking the same day and back to work within a few weeks. His admin, Brenda, is AMAZING and always available to help me with anything, major or minor. I wouldn't go anywhere else for surgical treatment. I traveled from San Antonio for one of my procedures. He's the best. He won't see you if you don't need his kind of help but if you are a good candidate, he's your guy. Don't let an orthopedic do your neurosurgery!! Your spine isn't a knee joint.
5.0 Rating
March 26th, 2014
Lumbar Laminectomy and Spinal Decompression
5.0 Rating
August 31st, 2011
Over all great Doctor and good experience
I echo the comment about Dr. Harper being "dry as toast", but he shoots you straight, dosesn't mince his words. I would rather have a doctor like him over one that wants to sugar coat stuff and be my best buddy. He did what he said he was going to do and what the expect results were going to be and he was right on the money.
5.0 Rating
March 7th, 2011
I HAD VERY BAD PAIN DOWN ONE LEG AND A DEAD FOOT
5.0 Rating
February 11th, 2009
Excellent Surgeon