Rate Now
Share Your Experience
Have you seen Dr. Richard Lords?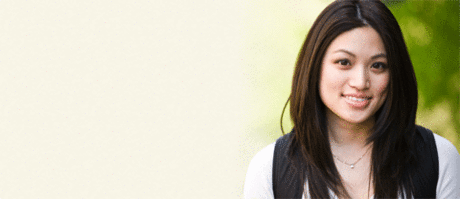 Birth Control
Get the facts about birth control so you can decide which type is right for you.
28 Ratings with 9 Comments
2.0 Rating
February 10th, 2016
1.0 Rating
April 2nd, 2015
bad Dr
1.0 Rating
April 2nd, 2015
1.0 Rating
March 11th, 2015
Ide sreer clear of this dr he is not qualified to practice medicine,i went to him and had a tiny brown speck he saw it and said that well keep our eye on it ,keep a long story short after a while and 3 or 4 visits 1 of which was my physical i demanded to see my dermatologist the little brown speck had grown into a half marble size mole. Skin cancer stage 3b if he had removed it would have been an easier treatment and recovery
1.0 Rating
November 26th, 2013
Why is he still allowed to practice medicine???
I'm not sure how he ever got to be a doctor or why in the world he still has a license. He is absolutely the worst doctor I have ever seen. I moved to Massachusetts and somehow ended up seeing him. His idea of a physical exam is to do as little as possible and bill my insurance company for as much as possible. He looked in one ear, listened to my heart for a few seconds and that was pretty much it. And most of the time he spent complaining about the company he works for and how they restrict his time with patients. He spent half the time allotted for me trying to figure out how to find things on his computer. I suspect some of the problems here are the poor care in general that comes from the Signature Medical Group. And there is also blame on Dr. Lords, who really doesn't know what he's talking about. I also saw him for another problem which he totally got wrong - something I found out when I went another doctor. I have heard many complaints about him since then and have since switched to a much better doctor. This guy really has no business practicing medicine and I hope the state will rid of us this disaster pretending to be a doctor before his malpractice of medicine results in someone dying.
1.0 Rating
August 6th, 2011
poor doctor
1.0 Rating
December 14th, 2010
this doctor needs to loose his license to practice medicine the state of Massachusetts for he is incomptent and not trusting at all and will be the reason my mother is having the heart issues for giving her medicine such as Vicoden with Tylenol for which she as a allergic reation to. TAKE CARE OF YOUR LOVED ONES HEALTH BUT NOT WITH THIS DOCTOR
1.0 Rating
September 7th, 2010
1.0 Rating
March 12th, 2010
I have been going through doctor after doctor and i was with Dc. Richard Lords for not that long. He does spend time with you going through all your needs but seems to forget most of them and he is not clear on diagnosis he quesses but all i can say he is nice !! thats it most people are nice but he didnt help me out with the needs i needed also waiting in there for 2 hours for a follow up and then he comes in and dont talk about what i was there for also the staff are rude but there are two nurses there and there awsome but there just the nurses keep in mind!!
1.0 Rating
August 8th, 2017
5.0 Rating
March 3rd, 2017
5.0 Rating
February 20th, 2017