Rate Now
Share Your Experience
Have you seen Dr. Richard Lotenfoe?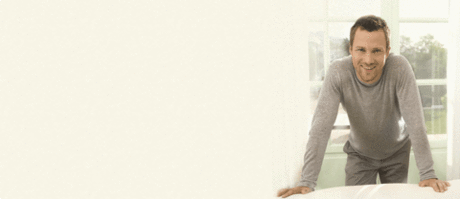 Erectile Dysfunction
Get the facts about erectile dysfunction (ED), including the conditions and medications that can cause it.
31 Ratings with 17 Comments
5.0 Rating
November 16th, 2016
3.0 Rating
August 7th, 2016
5.0 Rating
July 28th, 2016
Mr
1.0 Rating
October 29th, 2015
Had negative experience on first visit. When back second visit as found 2 new lumps and in pain. Dr. Lotenfoe did not find lump after looking for less than 10 seconds. I requested if he would let me sit down I could show him the lumps. I did then express on first visit I was not happy as felt rushed out and not effective communication. Dr. Lotenfoe became agitated and stated hurtful, unprofessional comments to me. I have a family history of cancer and have had complications in the past that need surgery. I tried to communicate but he no longer answered my questions. I am an adult male but was brought to tears with his response. When I repeated back to him what he said he told me he would sue if I said that publicly and then denied he ever said those words. I understand Doctors have bad days but felt the urge to partially write my experience.
1.0 Rating
February 11th, 2015
Would not recommend this doctor
I had a lesion on my private area. Came in saw me for 5 mins. Didn't talked much or give much of an explanation. Poor communication skills, not friendly. Told me I needed surgery but don't even have time to explain why or in details. Didn't trust the doctor so went to see someone else. Now I have a bill over $250 for wasting my time.
1.0 Rating
November 10th, 2014
Problem with emptying bladder
One day I noticed I could not urinate and went to the celebration hospital and put a catheter was placed inside of me and was told to see Dr. Richard Lotenfoe a urologist. I took me 10 days to make an appointment while the catheter was still inside of me. I was experiencing a lot of discomfort and pain. I made an appointment with doctor Lotenfoe at 1:00 Friday. When I walked into his office there were 30 patients and he had over booked. I was taken into a room and he did not come into my room till 4: 00 clock. When he entered the room he did not introduce himself and didn't even asked for my name. I noticed he was in a rage. He told me he did not have the time after 3 hours waiting to remove the catheter. I told him I have had the catheter in me for the last 10 days and can't wait for another 3 days till Monday then he turned to me and said, these are his exact words : "get out of my office righ now. ". I was offended by his demeanors and stood up and told him have I done anything wrong but at this point he was totally silent. I told him I had seen 200 doctors in the last 20 years and have never heard a doctor to use this kind of language and he still was not saying anything. He called the nurse and had the catheter removed. I noticed not only the staff was vey unfriendly there were all in state of panic for some reason. I was outraged by the doctors behavior. I have never ever had an experience like this with a doctor. He only spent less than 5 minutes with after waiting for 3 hours in his room. I read his reviews online and all of his patients had given him a bad review. They had also had made comments about the unfriendly staff. I shared the experience with my family physician and he told me because of these issues with him and his staff he not referred any patients to doctor Lotenfoe for the last 10 years. This one experience I will never forget. He did not even allow me to tell him about my symptoms doesn't even allow me to tell him about my symptoms. I can't really understand how he is still practicing. It is a total waste of time. I strongly suggest to other patients not to see this doctor. This is one experience I will never forget,
1.0 Rating
September 23rd, 2013
Doesn't really care and doesn't have time for the patient
Maybe he have seen so many patients that he won't care about your case Very poor communication He will spent no more than 2minutes with you in my case it was a major surgery that involved nephrostomy tube He discharged me from celebration hospital 3 times with severe pain then he asked me to go back to the emergency room after I call at night He never was happy when I request him around 10 or 11pm He will not care about the pain you have The girl at the reception is so mean The only nice person at the office is Jennifer Over all maybe he's doing a good job but he doesn't have time to explain things or follow up I will not recommend him to anyone, unfortunately he's the only urology at the celebration hospital so I had no choice but to accept him
5.0 Rating
October 30th, 2012
KIDNEY STONE
5.0 Rating
October 25th, 2012
Bladder Infection
5.0 Rating
October 12th, 2012
Vasectomy
3.7 Rating
May 16th, 2012
Nice, Good Doctor, Horrible Office Staff
I visited the office twice, and both times were similar - lots of waiting and unfriendly office staff. I did like the Doctor, though, and think he's very good.The two young ladies in the office are just not friendly at all, and one of them was rude, telling me after I asked a question post-procedure while on medication that the answer was obvious. Again - the doc was great. The wait times were awful - 1 hour and 45 mins the first visit, and 45 mins the second visit.There was absolutely no follow up after my procedure (vasectomy), which I thought was a bit odd. My dentist calls me after a filling, and neither the doctor or his staff called.
1.0 Rating
March 29th, 2012
Dr Lotenfoe - Ineffective doctor ,rude staff, terrible bedside manner