Rate Now
Share Your Experience
Have you seen Dr. Richard Needleman?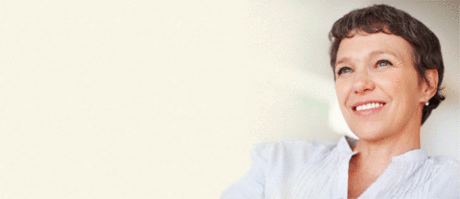 Fibromyalgia
Get the facts about fibromyalgia, including the symptoms and conditions that may be related to it.
31 Ratings with 13 Comments
1.0 Rating
February 20th, 2016
Terrible
The worst "doctor" I have ever had! I have had nothing but complications since my surgery and he REFUSES to check it out. In debilitating pain and still unable to return to work. Some days I can;t even walk! He just says he "did his part so I should be fine now." Clearly I am not. Got a second opinion and doing new scans to disprove this hack. Hope no one else ever sees him again. I'm worse than before I started seeing him.
1.0 Rating
February 8th, 2016
disgusting
1.0 Rating
October 28th, 2015
FIND SOMEONE ELSE!!
I'll start by saying my surgery went well. Other than that I have nothing good to say about Needleman. As many others have reviewed, he is so full of himself. Every follow up visit is spent with him boasting about what HE did and little to no time actually examining my foot. Any concerns I have are usually met with asinine remarks and are left unresolved. I am still having a ton of pain but he is completely ignoring it. I rarely write reviews but sought out a place to do so because I really do not like this guy.
2.0 Rating
September 23rd, 2015
arrogant
Since the day of my surgery, I have had a problem with Dr. Needleman, in one way or another. Prior to that, I believed he was a fantastic surgeon, but now that it's over, and I'm recovering, I wish I had chosen someone else. For starters, I have had trouble every time I call his office, getting through to his staff, having questions answered, prescriptions filled, appointments made, etc. When things are finally corrected, I am given every excuse imaginable. Secondly, I have explained every visit that my insurance is finicky with covering visits and prescriptions, and that I have to pay out of pocket many times because of the way he writes them or schedules me, yet he flat out refuses to change it! Lastly, his overall aftercare has been absolutely horrible. He is a pompous, narcissistic know-it-all that refuses to take anything I say into consideration. My physical therapist agrees completely, and absolutely hates when he is given a patient of his, because he knows how terrible the line of communication is, and that once surgery is over, Dr. Needleman thinks you should be 100% healed. Both myself and my physical therapist believe I have a new issue, or something Dr. Needleman missed, but he is insisting I am being a baby without even looking into it! Do yourself a favor and go with someone else. If I could go back in time, I DEFINITELY would have.
1.0 Rating
August 14th, 2015
Should have read these reveiws
I won't go into the specifics of my case but it was sever .. But I soon realized that he was not interested in anything I had to say even when I tried to ask questions he is only interested in hearing his own voice and telling me how wonderful he was. I will say that I am walking again and for that I am greatful.. He did my operation as an outpatient not even asking if I had help at home. Anyway my advice is find another Dr.
1.0 Rating
June 8th, 2015
Dr is confrontational and doesn't listen or much care about your overall health. Rescheduled 2 appointments so he could do surgery then complained both times about my not being a surgery candidate. Not interested in providing assistant devices. Horrible but only guy my insurance will pay for.
1.0 Rating
November 18th, 2013
EGO-MANIAC
Let me start by saying the only reason I made an account on here was to warn people about this guy. I saw Dr. Needleman a while ago and had a good idea what was wrong. The guy would barely let me get a word in, and every time I tried to describe the symptoms he would cut me off and say "where does it hurt." Well it depends on the positioning of the foot if I'm standing or walking and time of day. He would not listen. Then he went on to say since he's been doing this for so long any inkling of an idea I might have is wrong. Well guess what, I've had chronic foot and ankle pain for 2 years now. He diagnosed me with "A tight calf muscle" (I am a runner and I stretch my calves every day). Well I went to another doc they found the real problem (which ironically was what I thought it was), and Now I am finally pain free. DO NOT WASTE YOUR TIME WITH THIS EGO DRIVEN IDIOT. He will just act like your styupid when really it is him who is stupid. Trust me!
5.0 Rating
October 11th, 2012
5.0 Rating
July 26th, 2012
Saved my foot from having to be amputated after a severe crush injury
5.0 Rating
May 15th, 2012
I feel much better
5.0 Rating
April 12th, 2010