Rate Now
Share Your Experience
Have you seen Dr. Richard Jacobs?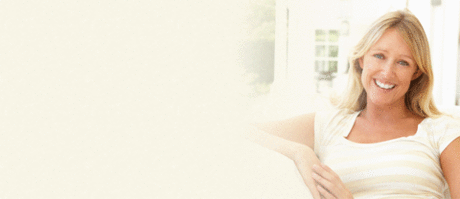 Hysterectomy
Learn about why this procedure is performed, who gets it done, and the different types of surgeries available.
11 Ratings with 5 Comments
1.0 Rating
August 12th, 2017
left in pain and afraid
I came in with a health concern. He took pictures and told me about a procedure he offered which would diagnose my problem and an additional procedure (at the same time) that could possible help. I felt he was cold and uncaring with me. poo-pooed my own research and diagnosis, which he ended up using. Did not suggest the first line of defense which is diet and inflammatories. I actually had to ask for something to relieve the constant pain. He gave me a script for Donnatal, a drug not covered by UPMC prescriptions, is no-where to be found, and is extremely expensive. There are alternatives, but he did not care to bother or has not kept up with the progress of his profession? When I was sitting in his office after he examined me he said "I don't have to do this I do it because I want to" He never asked me what I thought or felt. I did not feel as if he wanted to work with me toward a plan for my health. My overall impression is he is uncaring, unprofessional, has not stayed up to date with pharmaceuticals and or treatments in his profession, first and second defense treatments. Just go right to the surgery.
1.0 Rating
April 12th, 2017
Have some compassion!!!!!!!
All patients deserve a doctor who is interested in them as human beings, not just information on a chart. Even more important than knowledge is whether their doctor is "in the room" with them and not distracted with the flurry of other demands. Patients also deserve a doctor who validates their patients pain, listens to their problems, and treats them with courtesy. A good doctor tries to understand what their patient is feeling and experiencing. Lastly, patients deserve a doctor with a genuine passion in helping others with great communication skills, especially when it comes to speaking and listening. Unfortunately, Dr. Jacobs DOES NOT have any of these characteristics. Quite frankly, he is arrogant, condescending, and impolite. My father has prostrate cancer and what was supposed to be a simple procedure has turned into 6 months of pain. He has had two cancelled procedures on the day of the appointment with no apologies. Dr. Jacobs is unable to diagnose my father's chronic pain, therefore, he has become even more inconsiderate and audacious. I would not send my dog to this egotistical pompous man!!!!!
1.0 Rating
February 18th, 2012
Rating Dr. Jacobs
This was the most unpleasant visit with a doctor for a long time. The doctor exhibited no compassion and was in a hurry to finish work for the day. After he started a procedure (cystoscopy) whichwas so painful that I screamed for him to stop. Two days later I am still in great pain during urination. He orderedpyridium which is worthless.I have had this procedure before with little discomfort. The uroligist used some kind of numbing medication on thepenis which helped a lot. I mentioned this to the urologist without success.I dread the next few days as it will be aweekend. I was told to call back on Monday. I fear blockage of the urethrawhich would mean a trip to the emergency room.I was referred to this doctor by my PCP. I will certainly tell him of my awful experience.
5.0 Rating
July 10th, 2010
I was referred to Dr. Jacobs by another urologist who informed me that I had "suspicious" tissue present & as one of the pre-eminant physicians in the region, I could pursue my treatment plan w/Dr. Jacobs. Dr. Jacobs was very thorough in his initial exam & recomended a surgical procedure. Bottom line, the procedure went flawlessly, as did my follow-up. Two years out, all is well. Dr. Jacobs' performance exceeded his reputation. Thank you.
1.0 Rating
May 5th, 2010
Dr Jacobs will not admit that a condition is beyond his knowledge
Dr Jacobs was unable to disgnose my chronic pain after several office visits and a procedure. Therefore, he said that my pain was psychological. My pain condition was diagnosed and treated on my second visit at Cleveland Clinic who stated that my pain is clearly very real.
3.0 Rating
August 1st, 2017
5.0 Rating
April 6th, 2016
1.0 Rating
January 27th, 2016
4.0 Rating
April 23rd, 2015
1.0 Rating
September 25th, 2014