Rate Now
Share Your Experience
Have you seen Dr. Richard Paul?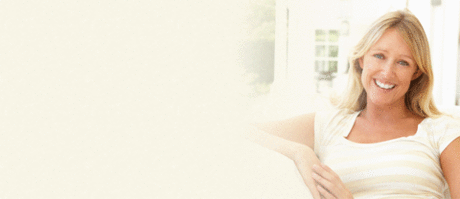 Hysterectomy
Learn about why this procedure is performed, who gets it done, and the different types of surgeries available.
14 Ratings with 6 Comments
2.0 Rating
August 11th, 2016
Find someone else!
1.0 Rating
July 20th, 2016
Awful
5.0 Rating
September 16th, 2012
Outstanding Doctor
I recently had a consultation with Dr. Richard Paul in Lewes, Dela. He was very personable, professional, and knowledgeable, taking the time to explain everything thoroughly,and answered all my questions, without me feeling that I was being rushed through as 'just another patient'. I felt as if he was taking a personal interest in me, and my condition. I would trust him in any future procedures/surgeries.
1.0 Rating
October 29th, 2010
Stay Away from HIM
I had an issue with a kidney stone. Dr. Paul was attending Physician. After the lipotripsy I and my wife asked about pain meds. He did not prescribe them. After the anesthesia wore off approx 4 hrs later I was in the fetal position. My wife called the on call doc which was Dr. Paul he said did you take pain meds. No because he didn't prescribe them. He recommended I go to the ER as it was after hours and he needed to hand write a perscription which now cost me $125.oo co pay, and 12 hrs 6 waiting for service. I explained this issue to his office, and the Dr. Ptak who is very nice recommended I explain this to the offfice mgr who was also rude stating there was nothing she could do but would have Dr. Paul call me.She would send a message to Dr. Paul. She called me back and stated they would not reimburse for something that was their neglegence. I wasn't really worried about the $125. I was more concerned that he Dr. Pau, was the attending Physician and he would not talk to me personally nor would he call back. I think it is atricious that he as the attending Dr. would not speak with his patient. I am transfering out of this office immediately. Apparantly they are more interested in money that waiting and supporting on their patients. I explained this to my personal physian who recommended them but he to will not send any more patients to this office.
1.0 Rating
July 28th, 2010
1.0 Rating
July 22nd, 2009
1.0 Rating
April 21st, 2017
5.0 Rating
March 15th, 2017
1.0 Rating
January 20th, 2017
5.0 Rating
December 31st, 2016
4.0 Rating
July 14th, 2016
4.0 Rating
June 10th, 2016