Rate Now
Share Your Experience
Have you seen Dr. Richard Peress?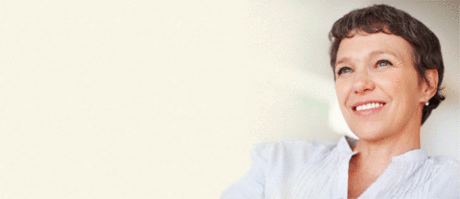 Fibromyalgia
Get the facts about fibromyalgia, including the symptoms and conditions that may be related to it.
41 Ratings with 15 Comments
1.0 Rating
December 6th, 2016
I was referred to Dr. Peress by my pain management doctor and I have to say that I have never had a worse experience. Dr. Peress does not have office staff and when you leave a message or text him, it takes months for him to get back to you. Being a one "doctor show" is his choice and as he stated to me "I work better alone". I would NOT recommend this doctor to anyone. After my initial visit, Dr. Peress ignored voice and text messages from me and made my husband and I sit for over 1 1/2 hours while waiting to retrieve CD's with my mri's that he had in his possession for over 2 months. In fact, when I finally was able to get my CD's, the x-ray file room clerk was finishing up scanning in the images. Dr.Peress may be very good at what he does, however, he is not worth the aggravation he has put me and my family through.
5.0 Rating
March 29th, 2016
Excellent Surgeon 5 Star
I had lumbar L5 /S1 disc replacement in 2010...Back on my feet same day! Up and going like normal np cane in less than 7 days..Have never had a back issue since... I took a job throwing around 90 lb stone and running heavy equipment a year out and did that for three years without an ounce of pain or issue! Small scar on panty line you can't barely see. Yes, he goes through the front by option and is better than the back by friends i've seen with skid marks up their backs by other surgeons going through the back!! He will tell you like it really is and loves to talk... I recommend him 100%..
2.0 Rating
July 27th, 2015
Reviews!
Most memorable, was the little rich kids tempor, if things didn't go his way. I had failed lumbar surgery from him in 99 ,now I am in more chronic pain from head to toe. By the way, tere is only about an 18% chance surgery will work. Not the 50% he told me. Another thing surgeons don't tell you is if it works out, it only lasts 15 to 20 yrs.
5.0 Rating
May 13th, 2015
2.3 Rating
January 3rd, 2014
Another one of his victims!
The most memorable thing is 24/7 I am in screaming agony, since 1999, but he did offer more slice & dice. NO thanks! Reading other reviews I can vouch for his child like tantrums he great for in front of anyone there. He tried to tell me I was wrong on an issue, but little did he knew I always kept journals of everything, being one person cant remember everything, so I had what was said in a little black book. I am glad I had it a few times, when I had to call his fabrications of truth. Funny he always liked to start up while we where in the waiting room, never behind closed doors? Oh yes the office, how can we forget them, even though we wish we could. But I will give them kudos, you work with this man and he will make you a bitter person. With all due respect I knew he had spinal surgery so I thought he could relate to a person ,rather then the books. His problem is he got a big head like some do, and its to bad, down deep I know he has what it takes but he lost it.
3.7 Rating
November 30th, 2013
Education= Big Head
I had surgery from him in 1999. At this time he is not only practices but is a client. He was sliced & diced also. So he knows the ropes. Just wih I had his surgeon. (Might be JeanPierreFarcy.MD) He has studied under him for some time? So point is he was a good man, now he has a big head, like most, the knowledge gets in the way. So people cut him out and go to the city to Dr. Farcy. Did I mention, I have failed spine surgery from Dr Peress, but he will not live up to this standard. Remember you are human.
5.0 Rating
May 9th, 2012
he never gives up on his patients. i have been seeing him for 25 years and is always up to date with the newest and best procedures for my problems. he has never turned me away. thank you dr. peress!
2.3 Rating
March 23rd, 2012
Beware of unseen difficulties
This doctor has the capability to be a great doctor but his organization and lack of office management continues to be questionable & borderline lack-luster. It's a pain to get medical records from him/his office espcially if you have a personal injury claim. "The facade looks good but inside continues to mildew."
5.0 Rating
June 21st, 2011
excellent surgeon
1.0 Rating
March 10th, 2011
EVIL!
This doctor spent 3 hours with me diagnosing my very complicated case and I thought I had found my angel. He outlined a very involved and dangerous procedure that would possibly help my back and at that point I was willing to try anything to improve my life and relieve my excruciating pain. The doctor outlined what needed to be done before the surgery and explained what appointments needed to be made preoperatively and what tests I needed to have. He estimated we could do the surgery in about 3 months. I left that office in happy tears for the first time in 10 years, with immense hope for my future. And that, my friends, was the last time I ever saw or spoke to Dr. Richard Peress. He never sent a report to my physician, who referred me to him, although his secretary kept reassuring me that "he was working on it." I called his office 2 to 3 times a week for over nine months and the secretary always told me he was not available and the report to my doctor "was in the mail". LIARS!! He never even had the decency to tell me that he did not want to keep me as a patient. I was in limbo. I was told he was "the best" and was a bit eccentric so I kept waiting until the point where I could barely get out of bed and I gave up and found another doctor. What a blessing Dr. Taddonio turned out to be!! Within a month I underwent an 8 1/2 hour operation that resulted in numerous rods being placed in my spine. I am five months postop now and the best decision I ever made was to give up on Dr. NUT JOB and find a capable and caring physician who gave me my life back. Dr. Peress, to this very day, has never gotten in touch with me to apologize for the agony he put me through. My new surgeon was appalled when I told him my story (he knows Dr. Peress!) and he admitted to me that my condition was worsened by all the time that was wasted by Dr. Peress's inaction. How a doctor can give hope to a desperate patient and then just ignore that patient's needs for almost a year is inconceivable to me. The only explanation is that this man is evil personified. I have not yet made a complaint against this doctor because I was too busy trying to save my own life but I do intend to make that complaint soon and I hope Dr. Peress reads this. Please be cautioned by my story. He may be good at what he does, but he is NOT the only good surgeon out there. I would not recommend this man, and I use the term loosely, to my most hated enemy. Beware!!!
1.0 Rating
July 29th, 2009
Think Twice
5.0 Rating
March 12th, 2009
One thing for sure, Dr. Peress is a maverick!If you are a workers comp case, the IME doctors do get a bit uneasy. You know the saying, the pen is mightier then the sword!Well he sure knows how to swing his weight around the comp system. After looking at his profile you can see why!The only problem is I think he takes on to many people now a days.But if you need a ortho hes the man. If you have to travel an hour one way do so, because there is nobody like him in the upper Hudson Valley.