Rate Now
Share Your Experience
Have you seen Dr. Richard Perez?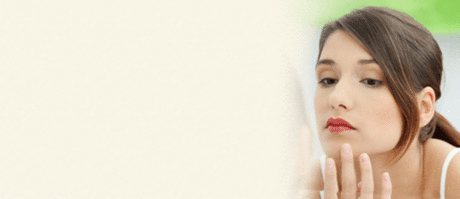 Acne
Get the important facts about acne, including the different types and what causes it.
88 Ratings with 29 Comments
4.0 Rating
March 29th, 2016
1.0 Rating
August 14th, 2015
5.0 Rating
May 4th, 2015
FAB DOCTOR AND STAFF A+++
1.0 Rating
March 27th, 2015
1.0 Rating
March 27th, 2015
To keep a long story short this could possibly be the worst doctor on the planet. He doesn't listen to patients, he yells at them, he is arrogant and quite frankly I think he has some sort of mental issues because he was extremely defensive as if he were being attacked. The man is a quack. Something is wrong with him and I wouldn't let him treat my dog let alone a child.
1.0 Rating
January 21st, 2015
I'm only giving 1 star because you can't leave negative stars
1.0 Rating
November 5th, 2014
Heed all the other warnings and reviews its so true!!!!!!!!!
Before I started taking my children I read the reviews and my employer knew this physician well and I know when people don't hear something they like it is easy to speak negatively. I gave him a chance my oldest daughter didn't like him at all from the first visit. But I continued to allow my younger to see him as of today that is a no go as well. He is pompous and would not take time to listen to me at all. He was rude, aggressive and very assertive. I am the biggest advocate in the world for my children and he shouldn't be allowed to care for children. This is just my own personal opinion but sometimes you have to see for yourself and I very much regret that I did.
1.0 Rating
July 25th, 2014
Worst pediatrician Ever!!!! stay AWAY!!!!
My kids used to have him on insurance as primary provider. He is sooo RUDE!!! He talks down on you as a parent and is verbally abusive! I can't tell you how awful he used to make me feel as a parent & then when I asked other parents if they had ever heard of him. They all day he treats his patients mostly parents like they are the stupidest people and he is the all mighty who knows all! Can't stand this dr. So happy we left. My only regret is that if didint leave sooner. Do yourself a favor and stay away!! Trust me!!
1.0 Rating
July 25th, 2014
Rude, Rude, Rude!
This man should not be working with people, much less CHILDREN!!!! No one should ever visit this Dr.
5.0 Rating
July 25th, 2014
Feedback on 18 years of experience
My children are now 20 and 22, and they were patients of Dr. Perez for 18 years. With his offices in Venice and Sarasota, I could take them to either location, depending if they were being picked up at school or at home. I had a son and daughter, and both were very comfortable with him. Dr. Perez always hired competent PA's on staff, and we always felt we were getting the best attention and care. He continues to support my daughter with donations in her trips abroad as she prepares for medical school. He was the kind of doctor who would call in a prescription on the weekend, even from his vote, if he could help us avoid the emergency room when he knew the condition and had seen my child. We are so grateful for his support in raising two happy, healthy children.
1.0 Rating
August 19th, 2013
told me that my 2 month olds blood would be on my hands
I would give him negative stars if possible. I have overlooked many of his shortcomings and rants in the past. Today I took my child in for his 2 month old check up. I politely asked about the 5 vaccines he told me my son had to have. I asked if we could only give the ones that my wife and I were comfortable with. At this point I'm sitting in a chair bottle feeding the baby. Perez flew off the handle. He started yelling, yes yelling at me and cornered me in the room. He was screaming at me. Telling me that by not following his orders and doing every vaccine that my child would die and his blood would be on my hands. I tried to get up to leave and he got closer to me. Asking how I would feel knowing my child died because he contracted meningitis from me holding him and having contact with him. I told him that the hib vaccine wasn't even around when I was a child and he responded that everyone else has built up a natural resistance to it. I asked him well if we all naturally build this resistance than why wouldn't my son do the same. He became even more irate at me pointing out his faulty logic. He said he would call child protective services on me because I was endangering my son if I didn't have all the vaccinations done. The guy is flat out insane. Im not one of those people who jumped on the anti vaccine bandwagon and believe they are all poison. I just wanted more information and the right to chose. He told me I must not love my child because I was questioning his opinion. This is just a brief description of my visit he said many other terrible things, it was horrific. I have never been spoken to like that in my life. What kind of person says things like that.The guy is absolutely psychotic, stay away from him.