Rate Now
Share Your Experience
Have you seen Dr. Richard Price?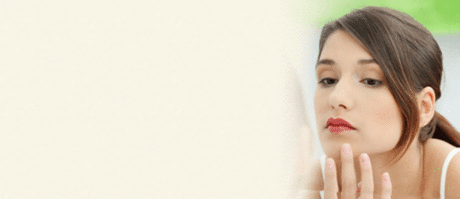 Acne
Get the important facts about acne, including the different types and what causes it.
22 Ratings with 8 Comments
4.0 Rating
December 10th, 2015
Great Doctor...Dragon Receptionist
My experience with Dr. Price was professional, upfront, honest and kind. BUT...BEWARE of the receptionist Kira, she will bite your head off chew it up and spit it out. She was incredibly rude the two times I have encountered her. The first time she was verbally bashing another patient in front of me and was curt with me, the second encounter she was just down right rude and acted entitled. It is really too bad that she is the first and last person you have to interact with at Dr. Price's practice. She clearly hates her job.
5.0 Rating
March 13th, 2014
Trustworthy Specialist
5.0 Rating
September 5th, 2012
Dr. Price was the only doctor in the Kansas City area who would see me after I experienced a bad fall. In the emergency room, I had a CAT scan and was told to follow up with an ENT/plastic surgeon due to a facial fracture. My husband called 8 different doctors; none would see me in under 3 weeks, which obviously wasn't possible due to the severity of my injuries. (My face was severely bruised and swollen, my right eye was swollen shut, I had lost my sense of smell, and the right side of my face was numb.) Dr. Price worked me in over his lunch hour the day after my accident, He was caring and careful. He asked questions and thoroughly explained his diagnosis and procedures. He also explained what my options would be once my facial fracture had healed. I would recommend Dr. Price if for no other reason than that he was the one doctor who agreed to see me after an accident. However, he was also kind, thorough, and knowledgeable.
1.0 Rating
June 12th, 2012
Science ok; judgement/critical thinking not so much
Dr. Price very freely shared his unsolicited socioeconomic and political viewpoints with me in the office. It was a bizarre encounter. He is certainly entitled to his opinions, but it was a mistake to assume a patient is ok with hearing it. His science might be ok, his surgical skills adequate...but I won't ever put my life in his hands again...because he demonstrated a complete lack of good judgement, critical thinking, and especially (via his viewpoints) compassion. Strong visceral response of distrust with this man.
5.0 Rating
May 9th, 2011
Wonderful Office
I actually went to Dr. Price as a second opinion. I was so impressed with the doctor and his staff I had Dr. Price do my surgery. Of course my insurance started to play games, but his staff was great in getting it all ironed out and there were no last minute problems or suprises. As a surgeon-I find Dr. Price to have an almost "personal" bedside manor / not a I am smarter than you attitude. I recommend Dr. Price to anyone who needs an ENT.
3.7 Rating
September 17th, 2010
Beware of the Receptionist
I had the same experience as the person who titled their comment 'rude rude staff'. Dr. Price, in my opinion is a good Dr. that cares about his patients but he has someone working for him that is downright contemptible for no reason. I had a very painful procedure done and it was made worse by having to call the office and deal with somebody that was so aggressivly mean. I sent Dr. Price a letter about my concerns and he seemed genuinely interested in taking action. In my opinion, I would recommend Dr. Price but beware of his receptionist as she seems to have no bounderies for her vitriol. The way she treats Dr. Prices patients is below the normal standard of human decency and dignity and she seems to enjoy inflicting emotional pain.
2.3 Rating
July 23rd, 2010
Rude Rude Rude staff
5.0 Rating
February 16th, 2010
5.0 Rating
February 6th, 2017
5.0 Rating
November 9th, 2016
5.0 Rating
October 20th, 2016
3.0 Rating
March 17th, 2016