Rate Now
Share Your Experience
Have you seen Dr. Richard Quist?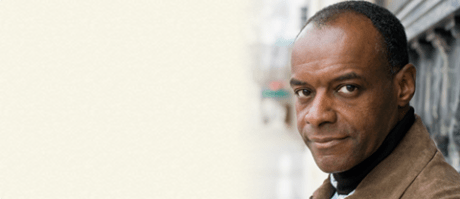 Colonoscopy
Get the facts about colonoscopy, including how and why it's done and doctors who perform the procedure.
37 Ratings with 11 Comments
5.0 Rating
April 27th, 2014
Low-key, Insightful & Actually Nice!
I have a long, complicated health history that includes chronic inflammatory bowel problems. Dr. Quist has always thoroughly explained the problem, and has offered numerous treatment options. He has never been dismissive of my pain, discomfort or how my health issues affect my entire life. If you only see him for a routine colonoscopy every 5 years, then you might come away with a different opinion; there just isn't time to develop a doctor/patient relationship. Yet if you require long term follow-up care or monitoring, I highly recommend Dr. Quist. He's not flashy or super chatty, but he is a genuinely kind and supportive physician.
5.0 Rating
November 16th, 2013
5.0 Rating
October 2nd, 2013
5.0 Rating
August 24th, 2013
Best Doctor Ever!!!
5.0 Rating
May 16th, 2011
I RECOMMEND DR QUIST TO ALL MY FAMILY & FRIENDS
THIS IS MY 1ST REVIEW OF A DOCTOR, I HAVE EVER WRITTEN, BUT I WANTED EVERYONE TO KNOW WHAT A GREAT DOCTOR HE IS! I HAVE BEEN A PATIENT FOR 3 YEARS NOW, AND DR QUIST AND HIS STAFF HAS ALWAYS BEEN PLEASANT W/ME. I RESENTLY SENT MY COUSIN TO SEE HIM, AND SHE WAS A VERY COMPLICATED PATIENT, WHO HAS SEEN SEVERAL DOCTOR WHO WERE UNABLE TO DIAGNOSE HER CONDITION. SHE MADE AN APPOINTMENT W/DR QUIST. AND THE STAFF WAS ABLE TO GET HER IN THE SAME DAY THAT SHE CALLED, HE RAN SOME TESTS AND BY HER 2ND VISIT, HE HAD FIGURED OUT THE PROBLEM AND GAVE HER SUGGESTIONS FOR TREATMENT PLAN. MY COUSIN, WAS SO GREATFUL TO DR QUIST BECAUSE SHE HAS NEVER FELT BETTER!!!
5.0 Rating
April 5th, 2011
3.7 Rating
December 22nd, 2009
Dr, Quist is Excellent, but Billing Department...not so much
I recently saw Dr. Quist for my first ever colonoscopy. I was very pleased with the services he provided, his professionalism, his bedside manner, and his efficiency -- all very positive. His office staff is also very good. His billing department is, unfortunately, another story. Due to a coding error on their end, my insurance would not cover the initial office consultation ($200+). When I called my insurance company, they indicated a letter was sent to the doctor's billing department describing the billing anomaly and asking that they call the insurance company to clarify/correct it. When I called the billing department, the representative gave me the terse response of "There was no coding error; it's simply a matter of your insurance company not covering consultation." When I asked if she had called, or would call, the insurance company to discuss the matter as the letter requested, she snapped back "No, there is no need. It's simply a matter of your insurance company not covering office consultations" I followed up with three different representatives of my insurance company, with each and every one indicating "Yes, we definitely cover your office consultation (as simply a matter of common sense before undergoing a medical procedure), but not the way that it was billed." When I relayed that info to the billing department, she, once again, did not budge and claimed the insurance company representatives were not being honest with me. I ultimately had to file a claim with my insurance company, which they promptly and courteously agreed to pay. Bottom line is that I would definitely recommend Dr. Quist, but suggest you do a lot of coordination up front with the billing department to make sure they understand your insurance coverage and how to bill it correctly...or you should be prepared to pay quite a bit "out of pocket."
5.0 Rating
October 4th, 2009
1.0 Rating
September 11th, 2009
Uphauled
I recently was referred to Dr Quist's office for an intestinal issue. I have never had a more frustrating experience with a medical office as I did with his. The initial visit was short and sweet, and was scheduled for a colonoscopy. Blood work was completed and it took three days and THREE messages with his staff to finally call me back with results. It took me questioning the nurse multiple times if the doctor prescribed another round of antibiotics or not due to my elevated numbers, which she couldn't answer. She said that the doctor signed off, but there was no note to prescribe more or not. A phone call was later received to confirm that I did need another round. What if I didn't inquire?! HE SIGNED OFF ON IT!The day before my procedure, no phone call from his surgical center was made to confirm the appointment, or to follow-up if I had any questions. After the procedure was completed, Dr Quist rushed out before having a chance to speak with my husband and a nurse delivered the report that polyps were removed. Later that DAY...yes, day...I phoned Dr Quist to discuss the issue with the polyps and what was done. His response was, "No? I don't think there were any removed?" I was dumbfounded that the physician that JUST performed the procedure on me THAT DAY couldn't remember what he did! Nor was there any literature offered on my diagnosis any where in this whole experience with him.Today, I received a letter from his office with a single scribbled word describing the type of polyp that was removed with 'no cancer' sloppily circled on a list. I am frightened to think of the person that got the 'cancer' note after an experience similar to mine.
5.0 Rating
March 31st, 2017
Nearby Doctors

Dr. Richard Quist is similar to the following 3 Doctors near Newport Beach, CA.