Rate Now
Share Your Experience
Have you seen Dr. Richard Rand?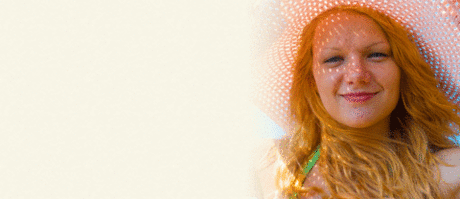 Skin Cancer
Get the facts about skin cancer, including the different types and symptoms.
Quality Rating
Highly Satisfied
25 Ratings with 17 Comments
5.0 Rating
September 14th, 2017
Brilliant surgeon
I have had two procedures done by Dr. Rand. First one, cheek/neck lift. Then Breast lift/tummy tuck! I did my due diligence as I work in the legal field, got four consults, and I know I made the best choice. he and his staff are top rate in my opinion. He's been chief of plastic surgery at UW, fourth generation doctor, truly gifted hands. He's had staff with him 25 years. He's got the best bedside manner, his entire office staff treat you special. There is no "sales pitch," no pressure. He doesn't need to, he's simply the best! I loved him and his entire staff and would entrust him with my family members. Never a wait time, never felt rushed. He is so artistic and is truly gifted! I could literally write pages. Can't go wrong with this Doctor!!
5.0 Rating
October 18th, 2015
Absolutely fabulous team
1.0 Rating
September 14th, 2015
Hack Job!
This review is specifically regarding Dr. Richard Rand. In short - I would not recommend his breast augmentation services to anyone... in fact, I beg you to stay away! In our initial consultation, Dr. Rand was incredibly detailed and professional. He explained the risks, but ensured us that my breasts were very symmetrical and that they were a best case scenario for breast augmentation. He also described how other plastic surgeons are not as detailed or as methodical and that choosing another doctor could result in uneven breasts, capsular contracture, etc. My husband and I ultimately chose Dr. Rand due to his rating on Top Doctors as well as his detailed approach (basically his sales pitch). He was relatively more expensive than other surgeons, but we felt that choosing the right surgeon was paramount. After the surgery, my husband and I were incredibly upset due to the lopsided or uneven look and feel of my new breasts. We discussed this with Dr. Rand at our first postoperative appointment. He said that over time the breasts will even out and look great. One year later the unevenness was more prominent - and the scar was still dark and had not improved much (if at all). We set another appointment with him to review - this time he blamed the unevenness of my breasts - the same breasts that he originally said were very symmetrical and a best case scenario. We asked him if there was anything he could do to fix the issues - his answer was to re-perform the surgery... of course at our expense! Again, I would not recommend Dr. Richard Rand's breast augmentation services to anyone... please stay away!
5.0 Rating
November 7th, 2012
Dr. Rand has exceeded my expectations. Since he is known as a top doctor, I expected long wait times and little face to face time but I have never had to wait more than 5 minutes in the waiting room or in the exam room. He and his staff are extremely courteous and patient and will take the time to listen to ensure you get the results you want. I was very nervous about my implant size up until the day of surgery but the nurses and Dr. Rand spent all the time I needed to make me feel comfortable with my decision. I am very happy with the results and the staff.
5.0 Rating
July 3rd, 2012
Good job
Facelift/necklit are going strong after more than a decade.Good advice, good surg. and good follow-up.There are risks with any procedure and you will understand what is involved, fully.Worth the time and money. if this is something you want and can afford - do it. I would trust Dr. Rand with any family member I have.
5.0 Rating
October 8th, 2010
5.0 Rating
September 5th, 2010
5.0 Rating
August 11th, 2010
Very, VERY happy
I had multiple consultations with surgeons before deciding to go with Dr. Rand. I am so impressed with the results of my BA and lift, his staff, his bedside manner and post op follow ups. He has always responded to any questions or concerns I've had in a very timely manner. I would highly recommend him!
5.0 Rating
May 11th, 2010
Best face forward
I am a professional whose career could be "challenging" if I looked aged beyond my prime! I NEEDED A PICK ME UP, my face was looking tire ...
2.3 Rating
April 9th, 2010
Surgery result not satisfactory.
5.0 Rating
October 5th, 2009
"Fantastic Surgeon"
5.0 Rating
July 27th, 2009
Great Breast...By Dr. Rand!!
I recently had my breast augmentation done by Dr. Rand and am extremely pleased with how well the results actually were. I was given realistic expectations to have by Dr. Rand regarding how my body/chest would look after the procedure and am happy to say that I got EXACTLY what I'd hoped for and was led to believe I could achieve through plastic surgery. The staff was awesome, my healing time was speedy and I was back to work in 7 days. I felt that Dr. Rand had been extremely gentle with me during surgery which resulted in zero bruising or excess discomfort. My breasts look fabulous and my scars are hidden and fading with each passing month. Dr. Rand was also EXTREMELY nice and took extra time in helping me decide what size and type of implant was right for my body. He was patient and informative which was what helped me choose him out of the 5 possible doctors I'd seen for consultations. I have reffered countless friends to Dr. Rand and will continue to do so. I give him an A++++ and could not be happier with my results....Thanks Doc!!