Rate Now
Share Your Experience
Have you seen Dr. Richard Rapp?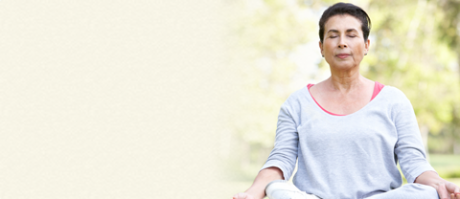 COPD
Get the facts about chronic obstructive pulmonary disease (COPD), including symptoms and complications.
29 Ratings with 16 Comments
1.0 Rating
April 22nd, 2017
1.0 Rating
October 6th, 2015
1.0 Rating
April 23rd, 2015
1.0 Rating
February 14th, 2015
Rudest doctor ever!
To say this doctor has any bedside manner is being overly generous. My first visit with him he comes into the room and immediately jumped down my throat about the type of medicine I have been taking for years, prescribed from a different dr, and tells me to not talk (in a very rude way), not that there was even an opportunity to, and continues to jump down my throat. All he had was labwork numbers, we had never met before, I was never even given an opportunity to say anything or talk to him about my symptoms. I did nothing to provoke or instigate such rude and inconsiderate behavior from him. I'm surprised he still has a practice with that type of behavior. I will never return and I won't ever recommend him to anyone.
2.3 Rating
June 24th, 2014
long wait and then he rushes through your appointment. Not much of a bed side manner.
1.0 Rating
January 28th, 2013
Horrible Bed Side Manor
Have seen him for 4 appointments now, all have been the same. Very unfriendly, rushes you in and out. Does not discuss anything with you. If you try to talk to him, he cuts you off. Does lots of blood work but never does anything about the bad results. I have wasted my time using him, still have same condition with no treatment. His nurse is not any better, very rude and hateful. Hard to get your blook results from her and she gets very annoyed if you call her about anything.
1.0 Rating
January 17th, 2012
Extremely RUDE and uncaring!
I went to see this doctor a couple of years ago and this has honestly been the WORST doctor I've ever been to.First of all I had to pay $450 before I could even talk to the doctor.Second, he came in the room, had me take off my shoes looked at my feet and all he said was "you don't have diabetes, you have a psychological problem and need a therapist.Have a good day, so & so will get you a copy of the paperwork" Literally the entire appt took less than 5 minutes!!! He was accurate in his "diagnosis" since I found out I was having panic attacks which were causing my blood sugar to drop and for my to feel light headed & dizzy. My husband and I had no idea what was going on and this was the most rude and uncaring doc I've ever seen.All he's concerned about it money!!
1.0 Rating
October 11th, 2011
UNPROFESSIONAL
Dr. prescribes med to people whom he's never seen before! What kind of dr does that? He could loose lic for that could'nt he?
1.0 Rating
September 6th, 2011
I have been going to him for 3 years now and today was it for me... I asked him to fill out a form for the military about my medical needs and he said "I WILL NOT FILL OUT GARBAGE".THANK YOU SO MUCH FOR TAKING MY MONEY BUT NOT BEING A GOOD DOCTOR. HIS PAYCHECK IS MORE IMPORTANT THAN HIS PATIENTS NEEDS!
5.0 Rating
August 19th, 2011
Test results were to be there the day i had my office visit they were not i was told i would be called with the results the next day when i call the nurse told me she did not have them and i told her i was promised a call and she said i set here right by it and i,m telling you it is not here. the doctor had requested at another time a urine test done and to be brought back got up there and nothing had been givin to me or even mentioned to me about doing it till i got back up there another trip to diliver that test
5.0 Rating
July 26th, 2011
Accurate diagnosis
I was referred to Dr. Rapp by my primary care physician. Dr. Rapp was running late for my first appointment, but that is something physicians cannot always control. He was curteous, direct, and laid out a plan for me. I came back for further clinical testing. After Dr. Rapp had accummulated the clinical information he needed he diagnosed my problem for which surgery was the solution. His diagnosis was 100% accurate. The surgery was successful and I am beginning to feel much better. Thank you Dr. Rapp.
1.0 Rating
February 18th, 2011
Dr Rapp was very unprofessional in his speech and well as in appearance. He was dead set on one diagnosis even though his colleagues believed in another diagnosis. He was rude to his nurse in front of me. On my second visit I heard him discussing my case but he didn't think enough of me to even come in the room. If I did have a bad diagnosis I would not want him to deliver the news to me because I think he could care less. Maybe he's been in the business too long and no longer enjoy his work.....Believe me it shows!!!!
Nearby Doctors

Dr. Richard Rapp is similar to the following 3 Doctors near Little Rock, AR.