Rate Now
Share Your Experience
Have you seen Dr. Richard Rento II?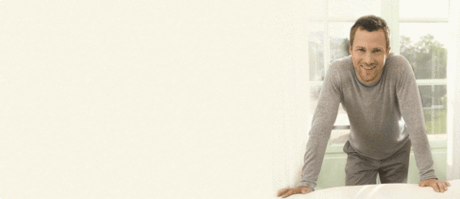 Erectile Dysfunction
Get the facts about erectile dysfunction (ED), including the conditions and medications that can cause it.
48 Ratings with 17 Comments
5.0 Rating
April 25th, 2017
Great Doctor
Dr.Rento saved my life i had bladder cancer he was put on my case along with dr, brian billings my husband read reviews about dr.rento and when he told me what some had said i was shocked he was never rude had a great bedside manner answered mine and my husbands questions never felt rushed at visits was a great doctor i would reffer him to anyone wanting a life saving doctor
5.0 Rating
April 22nd, 2017
He was my doctor for a few years, but I was told he retired. How can I find out if he is retired?
5.0 Rating
April 18th, 2017
5.0 Rating
October 10th, 2016
1.0 Rating
August 13th, 2016
Dead Man Walking?
Brushed me off after PSA rose from 1.5 to 5.5 and then again to 6.5. He decided "watchful waiting" but wouldn't explain how that was done. Walked out of the exam room and ducked into another while I followed him up the hall asking for more details. Have been diagnosed with Stage 1 Prostate cancer. Thanks Doc
2.0 Rating
June 5th, 2016
Very capable doctor. But has the worst bedside manner I have ever encountered. He is very short and berated me when I was trying to answer his questions. He was so rude and condescending that I was in tears when I left his office. He told me he had 26 other patients that day and I was wasting his time. He dismissed me and my problems without any answers. I will not go to his office again.
3.0 Rating
July 13th, 2015
ED Problems
1.0 Rating
March 5th, 2015
5.0 Rating
July 17th, 2014
Ms.
A CT scan was order after finding blood in my urine. My primary care doctor referred me to Dr. Rento. Dr. Rento schedule surgery for me and then called me to tell me my kidney would have to be removed. I found him to be warm, professional and very knowledgeable in his field. During our first visit, he showed me the CT scan and it was obvious even to my untrained eyes that the kidney had to be removed. I had had previous abdominal surgery and he contacted my previous doctor to make sure he could remove the kidney laparoscopically. The pathology showed that the tumor had begun to bulge outside of the kidney; however, Dr. Rento was able to remove everything intact so I will not require chemotherapy nor radiation. I feel his fast action saved me from from chemotherapy and radiation. I highly recommend him.
5.0 Rating
March 4th, 2014
downgraders need to get real
i would strongly recommend dr. rento -- he knows what he's doing and is perfectly capable as a urologist -- i've been under his care for two different problems and i'm totally satisfied with how he's handled both -- he's not marcus welby, m.d., but, under today's business, economic & political constraints/expectations, noone can be -- time's have changed folks -- any dr has only so much time they can allot for each patient -- so, listen up, do as he instructs and don't be so thin-skinned -- as to his supposed yelling at patients, i've been to his office probably a dozen times now and, if that was anything close to his normal behavior, i would've heard/witnessed it by now -- bottom line, he's got to try to be a compassionate doctor and a successful, professional businessman -- that combination is a challenge in themselves but, throw in what's coming down b/c of obamacare? heck, we're downright lucky to have strong, well-educated doctors like him who will put up with all that crap and remain in the profession vs backwoods county tech medical school grads . . . . .
5.0 Rating
January 16th, 2014
First Rate!
I have been seeing DR. Rento for almost 14 years now. He saved my life when I had prostate cancer. He has always been upfront and to the point with me.
5.0 Rating
May 28th, 2013
Excellent Doctor