Rate Now
Share Your Experience
Have you seen Dr. Richard Sadove?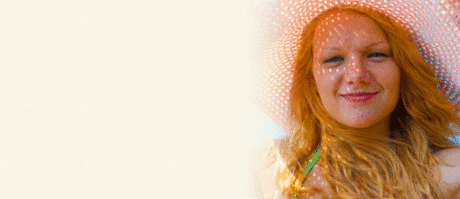 Skin Cancer
Get the facts about skin cancer, including the different types and symptoms.
Quality Rating
Highly Satisfied
15 Ratings with 8 Comments
5.0 Rating
June 8th, 2015
DR.Richard Sadove is more than a professional, He is a magician.
5.0 Rating
March 18th, 2014
facelift
Dr.Sadove is an excellent Dr. I had a facelift, eyelid lift, fat transfer,and and lazer skin peel. All of my adult life I have been bothered by eye swelling under my eyes mid cheek area. Dr.Sadove has worked with me to rid myself of this problem and has succeeded. Thankyou so much Dr. Sadove for being the most caring, Dr. I've ever known.I would urge anyone considering a procedure to go to you.
2.3 Rating
August 14th, 2012
Surveys are not the best way to rate. I had a couple of procedures performed by Dr. Sadove. My face had a considerable amount of acne scaring. Between a low 1 to 10 high, I feel that I am pleased moderately on the higher side. I will give it an 8. I still plan on additional procedure(s) to correct the remaining scars on my face. I also had breast agumentation and lift in which I am very dissatisfied as well as disappointed. I have given this procedure almost 2 years in hopes that it would get better - but it's only gotten worse. The areoa area seemed to be cut crooked as well as seems to be stretched larger than before my surgery, and the scaring is still very visable and ugly. Approximately 1 year after having my inital ordeal of a surgery, my breast still seem to droop considerably more than they should have. Dr. Sadove did remove additional skin in an attempt to lift my breast back up. Now when I lean back in a lawn chair or lay completely down, my breast still fall more under the arm area as if I'd never paid as much as I did for this professional procedure to perk my breast up. My next step is to seek additional medical consultation to see what corrective measures I will need to undergo in order to get what I paid for - but I will seek another Dr. for the additional procedures that I will need to correct this. I am completely numb as far as any sensation - this part was a possibly that was know prior to surgery. I would not recommend this Dr for breast agumentation - but I would recommend him for facial procedures.
5.0 Rating
May 4th, 2012
Breat augumentation
I don't even know where to start in thanking you! First thank you for being a gifted and wonderfully compassionate doctor. Your approach to helping me decide size was scientific and mathetmatical - very impressive. My results speak for themselves - my breasts are perfect. More beautiful than I could have ever hoped for. You do not have the gated "doctor's ego". You listened to all my concerns and made me feel like a person, not just another procedure. Thank, Thank, Thank you!!! As a man you have a wonderful sense of self and your family - all of these things make you not only a fabulous surgeon, but also a wonderful man. Thank you for everything!
5.0 Rating
June 3rd, 2011
A TRUE ARTIST
I have been blessed to have the most caring surgeon I have ever known. Dr. Richard Sadove is not only a gifted, talented cosmetic surgeon but he genuinely cares about his patients. He always thinks of his patients first and you have a bonding relationship. He is there to help, guide and care for you before, during and after surgery. I would personally recommend him to any one who is seeking a professional who is not only a surgeon but an artist. If you ever experience his talent and sincere concern, you will never go to anyone else. Exceptional in every way!
5.0 Rating
February 21st, 2011
5.0 Rating
July 10th, 2009
MAGIC SKILLED HANDS OF DR. R. SADOVE
The results were worth the 3 1/2 hour drive. I had both my upper and lower lids done by Dr. Richard Sadove and LOVE my results. Harranged the limo, hotel and even the nurse to with me after the surgery. I had no bruising,very little swelling and after a week I looked fabulous!!!!!!! He even invented the lower lid procedure he perfomed on me. You can't help but to fall in love with his office staff, they are the sweetest and most attentive young ladies. AA I can say is that you don't have to go to NY< Dallas or LA, to find a competent, renowned cosmetic surgeon. I go back to my original statement, "he is worth the travel, to have his skilled hands work his magic
5.0 Rating
December 15th, 2008
Exceptional Plastic Surgeon
5.0 Rating
September 14th, 2017
5.0 Rating
July 27th, 2017
2.0 Rating
August 12th, 2015