Rate Now
Share Your Experience
Have you seen Dr. Richard Schoor?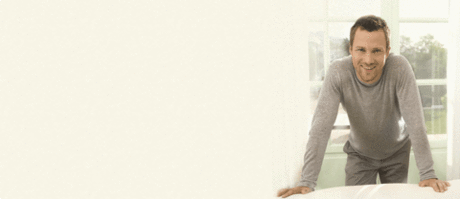 Erectile Dysfunction
Get the facts about erectile dysfunction (ED), including the conditions and medications that can cause it.
31 Ratings with 12 Comments
1.0 Rating
October 4th, 2016
Don't see this doctor
5.0 Rating
April 11th, 2016
1.0 Rating
April 2nd, 2016
Much happier, healthier and pain free with different doctor
Biopsy results accurate but inadequate pre-surgical instructions for the biopsy. Severe post biopsy infection. He left hospital in a hurry after biopsy to return to his practice when I was in urinary retention.Hospital released me when I was still in urinary retention. Web search indicated retention was medical emergency so I go to his office. Schoor broke Foley catheter inside me in his office in effort to resolve retention. Never looked for broken fragments inside me. No lidocaine when inserting catheters. Yanked catheter out quickly causing severe pain and bleeding. Lost blood work drawn at his office. No PSA measurements for what turned out to be advanced prostate cancer. Maybe I had misfortune of catching him on a few bad days or he was doing procedures out of his knowledge or comfort zone. Regardless, I do not want to risk returning and can not recommended him. Staff efficient but cold and uncaring.
5.0 Rating
March 7th, 2015
Miss
I highly recommend dr Schoor . I have vulvar vestibulitis and interstitial cystitis that went undiagnosed by many practitioners. He gets to the point and cares about fixing my issues not just to the point that it is improved but completely resolved . Also, he is easy to get in touch with , will do phone appointments and listens to everything I have to say .
5.0 Rating
September 30th, 2014
Great experience
1.0 Rating
July 20th, 2014
5.0 Rating
August 22nd, 2013
Extremely positive experience
I scheduled an appointment with him for a vasectomy reversal. My initial consult was on a Friday at 6pm. Because of traffic I was late getting to the appointment, and he waited for me while I was 30 minutes late, and didn't make me feel guilty for being late. I scheduled the procedure 2 weeks later, and received several calls from his staff to ensure I had the pre-op prescriptions and reminders about my procedure. The night before the procedure about 8pm, the Dr called me from his home to ask if I was OK and if I had any concerns. The procedure went very smooth, and he called the day after to ensure recovery was going fine. I've never received such superb bedside manner from a physician. He is knowledgeable, explained the procedure (positives and negatives) in easy to understand terms, and genuinely cared about my wife and I. Not sure what the other negative reviews were about, but I've found a doctor that I will continue to use and refer to friends and family.
5.0 Rating
June 17th, 2013
5.0 Rating
June 17th, 2013
sales
1.0 Rating
March 25th, 2013
Stay Away
Very easy to schedule appointment, only because doctor spends about 3.2 seconds with each patient. It's like a factory. The staff seems utterly miserable and over-worked - least friendly I've ever experienced. Doctor simply has NO bedside manner. He is not interested in explaining your particular diagnosis, detailing treatment options, or asking if you have any questions - he's trying to get you out the door to get the co-pay from the next 'patient' ... you are treated more like a customer here than an actual patient.
1.0 Rating
July 4th, 2011
5.0 Rating
January 26th, 2009
re:vesectomy