Rate Now
Share Your Experience
Have you seen Dr. Richard Suddath?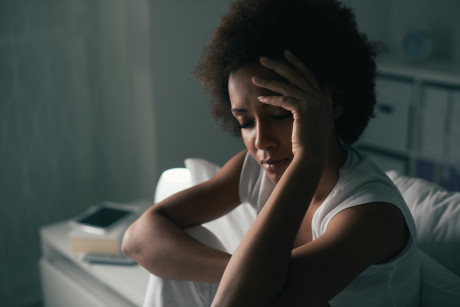 Bipolar Disorder
Get the facts about bipolar disorder, including the different types and symptoms of each.
Quality Rating
Highly Satisfied
35 Ratings with 14 Comments
5.0 Rating
September 16th, 2016
Outstanding
5.0 Rating
April 25th, 2013
Dr. Suddath is probably the smartest doctor I have ever met. He is very knowledgable and explains the biological processes between medications and how they interact with your body, making sure you understand his treatment recommendations. Dr. Suddath takes a great interest in your health and is very determined to help find the proper treatment needed—unlike most psychiatrists who simply write a rx and send you on your way.
5.0 Rating
February 7th, 2013
Dr. Suddath is a wonderful, caring, compassionate, knowledgeable and smart physician. He truly listens and does everything in his power to help you, no matter what you are going through. He knows his stuff! He has literally saved my life! Even when I lived outside of Boulder and Colorado, I remained his patient. I do not know anyone more dedicated and down to earth when it comes to the health and well being of his patients. If you are lucky enough as I was to become a patient in his practice, you will be on your way to a better, fulfilling and happier life.
5.0 Rating
December 21st, 2011
Caring, competent, friendly compassionate
I have been a patient of Dr. Suddath over 15 years and can confidentially say he is caring, a very good psychiatrist, and persistent in helping you get better, ... Unfortunately, it is difficult to get an appointment with him because he is that good.To get good results you must work with Dr. Suddath - it's team work. He is not a mind reader - be open and honest about your symptoms and side effects. And don't give up - he will work with you until you get better.
5.0 Rating
August 24th, 2011
Excellent Doctor!
5.0 Rating
July 6th, 2011
smart, compassionate and savvy at diagnoses
5.0 Rating
April 28th, 2011
Totally Professional And Caring.
Dr. Suddath has saved my life more than once over the past 16 years. He is a most compationate physician and has the knowledge it takes to really help when you are in seriously bad shape. I have been very fortunate to have found such and excellant doctor.
5.0 Rating
April 7th, 2011
superb physician
Dr. Suddath is a very highly recommended specialist in psychopharmacology (medication). He's very nice and his staff is good, but it's his expertise in working with "difficult cases" like mine, that require combinations of several medications. He really knows his stuff.For this reason, it's not easy to get an appointment.I can't say how he'd be with folks who are starting out in therapy. My appointments focus on mood and I have enough experience to articulate how I feel. I am not ashamed to need medication nor do I believe it's "better" to be chemical-free and/or use "alternative" treatment when it comes to treating my depressions, so I can't comment on his expertise in "complementary medicine," though he does know potential side effects with vitamins and other medications. I trust him completely and do not question his diagnoses. I've since left Boulder and, in looking for a new doctor I appreciate him even more.
5.0 Rating
October 26th, 2010
Excellent psychiatrist
Dr. Suddath is very knowledgeable about the conditions a particular drug can help, even if that information only appears in medical journals. For example, I have chronic pain (degenerative disc disease) and Dr. Suddath prescribed a drug that makes the brain more sensitive to the effects of pain meds. I couldn't believe it when after taking it for about 2 months, I had extra vicoden pills left in the bottle when it was time to refill! Dr. Suddath is very caring. He was the first psychiatrist (the 4th I'd been to because my insurance changed) to ask if I would like 30-minute to one-hour appointments so that we could talk about how things were going with in general, and specifically whether his prescriptions were helping me. I really like Dr. Suddath and believe that he really cares for his patients.
1.0 Rating
October 12th, 2010
What a nightmare
5.0 Rating
October 2nd, 2010
An excellent, caring physician
1.0 Rating
September 28th, 2010
Dangerously incompetent
This doctor is horribly incompetent. All he cares about is getting you addicted to drugs and using up all your insurance. When your insurance is gone he will refuse to help you anymore. Stay away from him if you want to get better. He will make you much worse in the long run and a lot poorer. He also appears to have too many of his own problems to be of any help to his patients. I pity his patients and they should run to another doctor as soon as possible.