Rate Now
Share Your Experience
Have you seen Dr. Rick Gebhart?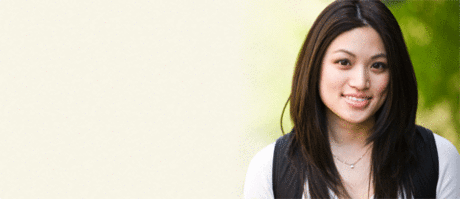 Birth Control
Get the facts about birth control so you can decide which type is right for you.
56 Ratings with 20 Comments
1.0 Rating
August 17th, 2017
Terrible practices...Unethical to say the least...
The most unethical behaviors I have ever seen from a physician and office staff. The nurse practitioner Donna Vogel gives you 30 seconds of her time then charges your insurance the highest possible rate that she can by upcoding your office visits. Donna is also notorious for having Dr Gebhart co-sign on her office visits, which is another way to charge your insurance a higher cost. In reality, Dr Gebhart never came into the room and participated with my office visits all of the times that he co-signed for them. He knows what he is doing when he signs off on Donna's office visits that he has no part of and he knows it is insurance fraud. Another unethical practice that did not surprise me at all when I found out is that Dr Gebhart keeps alcohol in his office and drinks IN THE OFFICE after EVERY SINGLE SHIFT he works. I don't know how it is legal or ethical to become inebriated at your place of employment - Especially when you are the OVERSEEING PROVIDER for the entire office. The fact that the person who handles my healthcare (when I can actually get in to see him without waiting 4 weeks...) drinks alcohol on a daily basis inside of the office that he practices out of is unnerving to say the least.
1.0 Rating
May 17th, 2017
Horrible Dr
Worst care I've ever received from a Dr's office! Office staff is less than helpful. Seems to be a case of the blind leading the blind. Gebhardt is always booked for appointments and you will always get stuck seeing the incompetent Nurse Practitioner and get charged the same office visit fee. There is always a hour plus wait only to be herded out like cattle when you finally get to see the medical professional. Nursing home style care pill pushing services! Would never recommend to anyone!
5.0 Rating
December 27th, 2016
Great Doctor
5.0 Rating
December 10th, 2016
You will absolutely not find a more knowledgeable, caring, educated, diverse doctor than Doc G. He is who all other Family Practitioners should model themselves after. He has literally saved my life on two occasions over the years. He has diagnosed a very rare condition that was missed by many specialists before him. He takes the time needed during your visit to address your needs and that is why I don't mind waiting awhile to see him. He is very personable, upbeat and always very friendly. He is truly interested in his patients. He has great skill in so many areas, above and beyond the everyday Family Practitioner. I hope he can remain my doctor until my time on Earth is through. He is irreplaceable. The only small negative which has nothing to do with him and which MANY reviewers have mentioned is that (for me) ONE of the front office staff who take appointments over the phone can be rude, inappropriate and come across very abrasive. But he is SO worth having to deal with that staff member. I am a very blessed patient to have him as my doctor!
1.0 Rating
August 21st, 2015
Great Doctor but Office Staff are HORRIBLE
1.0 Rating
August 20th, 2015
Worst Office Staff
First, let me say the Dr G is a top-notch doctor. Kind, compassionate, HIGHLY knowledgeable. As good as Dr. G is, his staff is completely opposite. Office personnel are rude, patronizing, uncaring and did I mention rude? The nurse practitioners are less than well-educated, racist, demeaning and uncaring about the effect their words have on youngsters. I was a patient for over 15 years. When I expressed my extreme displeasure at the unprofessional manner I experienced at the hands of Dr G's office staff I was dismissed from his practice. In Dr G's defense, he doesn't have time to watchdog the way his staff treats his patients so they run roughshod over them. I'm truly sad that I can no longer call him my physician.
5.0 Rating
July 26th, 2015
5.0 Rating
April 10th, 2015
Great Doctor
Yea I have to wait up to 2 weeks to see Dr. Gebhart, but if I'm in a bad way then I get to see him the same day. He is a wonderful Doctor and he truly cares about his patients. Dr. Gebhart knows so much about medicine and diagnoses of many ills that so many come to see him for. For me there is no better Doctor anywhere for any price and I hope he is my Doctor until I wouldn't need to worry about seeing a Doctor anymore.
2.3 Rating
August 8th, 2014
5.0 Rating
April 9th, 2012
I called Dr. Gebhart's practice for an appointment, but he was out of the office during the week I needed to be seen. Instead, I scheduled to see a nurse practitioner within 2 days. Bottom line: in 14 years with my former family physician, I never received an office visit exam that was as comprehensive and complete as I did with the nurse prac. She was thorough, took the time to discuss my concerns and worked with me to modify my meds.For those who complain about the doctor himself, I cannot comment on the specifics, but I will say this: if you have an appointment with a doctor and you feel you are being dismissed or shortchanged during your visit, speak up! Tell him to sit his butt down and really listen to what you say and come up with solutions. We are long past the days when patients should have "white coat" syndrome. Your doctor is a professional you "hire" to meet a need. I am certain that Dr. Gebhart is a caring and committed physician. Give him a chance to see your assertive side!