Rate Now
Share Your Experience
Have you seen Dr. Ricky Smith?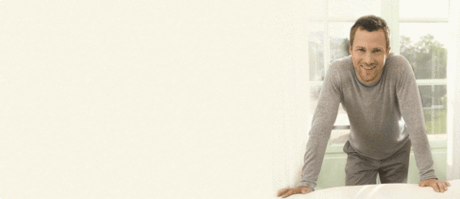 Erectile Dysfunction
Get the facts about erectile dysfunction (ED), including the conditions and medications that can cause it.
43 Ratings with 14 Comments
5.0 Rating
March 23rd, 2015
5.0 Rating
January 9th, 2015
1.0 Rating
October 22nd, 2014
1.0 Rating
March 13th, 2014
arrogant and condescending doctor
Dr. Smith is the most condescending doctors i have ever met. I had kidney stone that caused massive infection and inflammation but his advice was to put my big girl panties on and tough it out, the pain could not be that bad. When the pain got no better, i insisted he remove the stone. When he did surgery the ureathra was so inflamed that it would have been very dangerous had i not had surgery when i did. He placed a stent which was aldo very painful, thpough he told me again the pain could not be that bad. Throughout my treatment with him he was incredibally rude and dismissive, very unprofessional. I do not know how he has stayed in practice, althpugh it is plain why he is in practiice by himself. No self respecting doctor would want him in thier practice. I could not get away from him quick enough, i only let him treat me because it was an emergent situation and being in the hospitall ypu have to deal with whomever is on call. Please do not go to dr. Smith, he is a terrible doctor and a discommpassionate rude human being.
5.0 Rating
December 2nd, 2013
Patient for 5 years
1.0 Rating
November 18th, 2013
worst doctor i have ever seen!
1.0 Rating
November 3rd, 2013
Unhappy
Arrogant, Arrogant, Arrogant - after bringing in 450 photo on CT Scan from hospital showing tumor surrounding ureter, on Feb 13, Told us it could only be cancer. Sent to general surgeon, who was even stump why he would have sent him there. That appointment took 3 weeks to get. Then had to wait another 3 weeks for an appointment with Cancer Surgeon. Now into April. Now biopsy. Unsure if cancer, but has to me removed. 3 More weeks to set up surgery. Started in Feb. Ended in March., Way too much time, and expensive office visits we could not afford. Then told, will he had to make money to pay his staff that why all the extra office visits. ! Total waste of a brain! and did I mention ARROGRANT! Would not send my dog to him. Can't give a less than star or I would.
5.0 Rating
April 4th, 2012
Love Dr Ricky!
Dr Ricky the Kidney Stone Terminator! After the stone was removed, my 1st visit to his office i waited an hour. The second visit i did not even have a chance to sit down in the waiting room, they got me right in. EACH time Dr Ricky spent 20-30 mins with me giving me very detailed explinations about my issues. Did not feel like i was being rushed out so he could see the next patient. NEVER had a doctor take that kind of time with me. Super nice guy too. Staff is friendly too.
3.7 Rating
January 17th, 2012
Good with ED Problems
After my prostatectomy, I had 3 other urologists give me the run around. They were obviously not very knowledgeable of ED treatment. Dr. Smith was not only helpful, he suggested a less painful type of treatment that I had been lead to believe was necessary. It works very well and I recommend Rick Smith for any man dealing with erectile dysfunction.
1.0 Rating
December 6th, 2011
I would not suggest going here
Dr Smiths staff was very rudethe 2 times I went into the office. The gave me the feeling that they were better than me. Dr smith did not see me until over an hour after my scheduled appt time. Both appts were only consultations. He had no answers for me & I was told he would have to look into it & call me back. He did not seem to know very much about his area of medicine.
5.0 Rating
May 13th, 2011
Great Doctor
5.0 Rating
September 27th, 2010
Great Doctor