Rate Now
Share Your Experience
Have you seen Dr. Rikki Scoggin?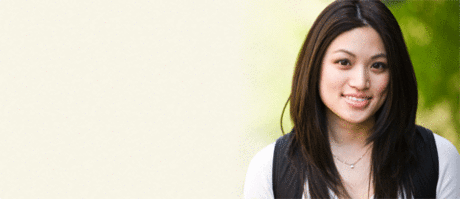 Birth Control
Get the facts about birth control so you can decide which type is right for you.
33 Ratings with 16 Comments
5.0 Rating
June 17th, 2017
Best Doctor Ever
1.0 Rating
October 29th, 2016
Abandoned patients
2.0 Rating
April 22nd, 2016
Happening to be in that building a note taped on office says Dr. Scoggins will closing her New Braunfels'.office. I am dependent on prescription to survive. I called, a CD of records will be sent. I have not received it. I was told to call and let them know what scrpts I would need prior to finding a new doctor. Calling back to do that I was told to call my pharmacy. One script needed to be picked up from their office. That was two, three days ago. Today there is no answer in that office. That tells much about that doctor's concern for herr patients. There has been not notice of her closing her office in the mail. Had I not happened to be across the hall and noticed the closing notice I would have, when I ran out of refills, discovered she was not longer there. That would have meant locating another doc in a small town, lab work down and I don't know how long to get a prescription. Last time this happened it took about an week for me to react, in 16 days I was in the ER. This is the way our medical community operates now. Little concern for patients. HMO rule and to make a profit, patient consideration must be minimized. 4.
5.0 Rating
September 3rd, 2015
5.0 Rating
May 18th, 2015
Retired Military
5.0 Rating
March 29th, 2015
5.0 Rating
December 31st, 2014
5.0 Rating
August 14th, 2014
Satisfied Patient
My experience with Dr. Scoggin and her staff over several years has been very positive. Dr. Scoggin is always attentive and caring. She readily answers my questions and health concerns and clearly explains medical conditions and remedies. I have never been rushed through an appointment. Her staff is welcoming, caring and professional. Her comfortable office is in a nice older building. I trust Dr. Scoggin and I know I'm receiving the best health care.
1.0 Rating
July 22nd, 2014
I'm the Consumer
The Doctor is very judgmental, without know anything about the patient. She begins to chastise you prior to even asking you any questions. She made untrue assumptions about my priorities. I had to walk out of the office due to the lack of respect I was receiving as a consumer. I am very disappointed in the treatment I received, after finally bringing myself to make an appointment and actually go to the Doctor.
2.3 Rating
July 13th, 2014
Don't Bother
I'm just going to go out on a limb here, and say that the ease of getting an appointment was totally understood by me after my appointment with her, which I actually had to pay for. I was searching for a doctor that I could be comfortable with, after moving to New Braunfels. I went back to my search after meeting Dr Scoggins. Very negative and downright rude. Also would not give my records, that I had brought with me, back to me, with the explanation that they would be returned to me as soon as they were input into their or her system. That was over two years ago, and I have yet to see any sign of my records being returned, even though I have requested them to either be put into my hands and picked up by me or to mail them. Thank goodness I have the good sense not to take originals with me for any reason. I really don't know why my records are being held hostage. They really aren't that interesting......