Rate Now
Share Your Experience
Have you seen Dr. Robert Jones?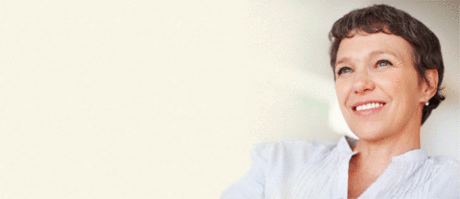 Fibromyalgia
Get the facts about fibromyalgia, including the symptoms and conditions that may be related to it.
16 Ratings with 10 Comments
5.0 Rating
August 4th, 2017
Highly Recommend Dr. Jones!!
3.0 Rating
April 29th, 2015
Wouldn't TRUST minding a Broken Tree Limb.
I broke my left leg due to a slip and fall while at work. At first this Dr. seemed to care about getting it fixed. Him, knowing that I'm a diabetic, allowed me to stay at work (light duty), do 6 weeks in a cast and 2 weeks in a walking boot. At the end of the 8 weeks, he sent me to full duty at work with no restrictions. I explained to him about the GREAT PAIN continuing and losing balance. He had the NERVES to say "You're just a chronic complainer and the Bone Is Fine", he then released me from his care. I went to the ER the next day with horrible pain in the left leg. After a x-ray, the hospital Dr. smiled and said "Found-the-problem, Your Leg Is BROKEN". Well, after telling him about my so-called recovery and release from workers comp and Dr. Jones, he put me in a cast. I returned to Dr. Jones the next day and he was ferious. He said "I'll prove to you your leg is healed by giving you a Tomoghram". I took the Tomoghram and the Dr. that reviewed it said it showed some cellulose formation in the break but less than 40%. My leg was still 60% broken...ouch. After viewing the report, Dr. Jones said, "Well...it IS healing". I left that office and NEVER RETURNED. After seeing another orthopedic, proper treatment and time was given to allow true healing. Now I find it even easier to say, "I WOULDN'T TRUST Dr. Jones TO FIX A BROKEN TREE LIMB", especially a workers compensation one (if ever the such). Being a diabetic make bones heal a lot slower. Working with your best interest in Workers Compensation and not the injured party; I've found to be a Common Practice from this office.
1.0 Rating
November 20th, 2013
previous patient
After reading all the reviews I had to laugh. I had to go to him a long time ago when I fractured my foot. WHAT A COMPLETE JERK! that was 25 years ago, I am sure he is much worse now. I would not spit on him if he were on fire. he is interested in pleasing the workmans comp folks and insurance companies and that is it. I would not let him touch my foot, thank god for other ortho physicians. I would say campbells clinic has the best group. At least they act like they care about you whether they do or not. Jones is such a big jerk and others I have talked to about him say the same thing.
2.3 Rating
July 2nd, 2012
To big of a hurry.
Did knee surg. and my knee hurts more now than before surgery.
2.3 Rating
March 21st, 2012
Seemed to care about my injury at first. Put me back to work before i was ready (still hurting)This group will do what workmans comp will tells them to do. Advise, people are not cattle they are human, you took the oath to help to heal to treat ect...Its all about money these days. Bottom line ...go to your own doctor!!!
5.0 Rating
November 17th, 2011
Carpal Tunnel Surgery
1.0 Rating
October 28th, 2011
who is Dr Jones Caring for the patiant or the insuranc co.
I went to Dr. Jones for a lower back Injury. I fell on the job which resulted in severe pain in the lumbar area of my back. At first Dr Jones seemed to want to find out what was wrong then after a while when the Company I worked for and the Insurance Co. started telling him he was taking to long to close the case. Not long after that My diagnoses was that I was old and I had just over used my back. I guess I got old in the split second I fell because I was fine before I fell. Or maybe he just calls in favor of the Insurance Co. to keep getting there business. I am still in pain and the last time I went to see Dr Jones he tried to say I must have hurt my back again doing something else. Maybe he will do anything to protect the people that pay his bills no matter what shape it leaves the patient and there family in.
2.3 Rating
June 3rd, 2011
1.0 Rating
January 11th, 2011
Uncaring
1.0 Rating
March 23rd, 2015