Rate Now
Share Your Experience
Have you seen Dr. Rita Biesen-Bradley?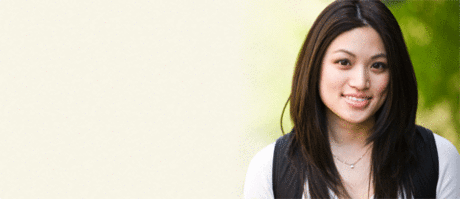 Birth Control
Get the facts about birth control so you can decide which type is right for you.
38 Ratings with 21 Comments
1.0 Rating
March 24th, 2015
1.0 Rating
November 22nd, 2013
Run
3 years ago I went to Dr. Beisen-Bradley for persistant and annoying spotting while approaching menopause. Dr immediately "sold" me on a hysterectomy. When I asked her about a less invasive treatment, she immediately responded it wouldn't work in my case. Looking back, I was rushed to make a decision as I was "lucky" there was a cancellation and she could squeeze me in. They told me it would be 6 mos for next surgeries to be scheduled. 3 years later, I'm still in pain. I ordered my records from the hospital and the Dr's office and realized just how bad the Dr's office is at recording visits. Dr did not write down reasons for visits, never shared test results, and wouldn't have chart in the room. She'd pop in and say "who are you?" Seriously? Long waits, dirty office, and over sells surgeries. Run! Run! Run as fast as you can! 0 stars
1.0 Rating
July 31st, 2013
disgusted and let down!
ok, so the Dr may be ok, and the FNP, Ann is sweet..BUT the office staff..omg! unpleasant, rude attitudes, and horrible with accuracy and any type of followup..after, 7yrs, I am soooo done with them. trust me, you can find better care and a more efficient office staff elsewhere!!
1.0 Rating
July 25th, 2013
Very rude!
This place is very old fashion. They use kitchen oven mittens for covers on there exam table and give you very old exam robe and lap over to use. They look like they have been used for about 30+ years. I'm surprised they don't have holes in them. On other note for the first initial appointment I had to wait an hour and a hour before I saw the P.A. When she finally showed up she began to ask me about 50 questions which is usually in the paperwork for your initial office visit. So my appointment they took 2 1/2 hours for that appointment. For my second appointment the doctor was running 45 mins late and I didn't see Dr. Bradley until 1 hour after my scheduled appointment time. This was my first time meet her and there was no Hi, how are doing just straight business. I felt rushed and intimidated by her. I had to asked how far dilated am I, how big did my belly measure, she put the heart rate monitor on for 3 sec and took it off and never told me what my baby heart rate was. Nor did she tell me the results for the urine sample I left. I didn't bother to asked her a that point I just wanted to get out of there. After she left she left other patients paperwork inside of the room me as well as mines. I would not recommend this doctor to my worst enemy.
1.0 Rating
May 7th, 2013
I left this doctor years ago. You should to. I had an abnormal pap test and required a uterine biopsy. They were looking for CANCER. They told me that the next appointment would be in 3 months. REALLY!!!!!! Went to Dr. Simon Yassear, had a biopsy and results with a week. Had a hysterectomy soon after and it has been 7-8 years now. Please don't allow doctors to get away with this behavior. You pay for insurance, you have the right to complain.
5.0 Rating
October 25th, 2012
most caring doctor ever.
Dr.Biesen-Bradley is amazing. She is very knowledgeable. I am a high risk Patient. She was very prompt on my care. She has great bedside manner as i was going under for surgery i was nervious and she calmed my Nerves. I have had a few urgent matters and she took care of my needs for me and my unborn child. I feel very comfortable with Her making all my medical decisions. She truly cares for her patients. Her staff is very professional and caring. And her office is comfortable and has a home like feeling. I give her and her staff A++++
1.0 Rating
July 21st, 2012
Rude office staff!! Always in a hurry to get patients out. Rude office staff!!
5.0 Rating
March 16th, 2012
DR. B is the BEST!!!
I have been going to dr. b for 24 years. There were times that I was at her office every week. 2 surgeries by her. She is the BEST doctor I have ever been to!! She may seem tough , and she is BUT she is also so caring, she talks to me in a way that I understand,she is funny but serious when needed. This is the ONLY DOCTOR I TRUST COMPLETELY!! She is busy, yes and sometimes appt. get canceled...babies don't make appointments- she may have to leave before she sees you!I am SHOCKED at the comments on here. AND NO I DO NOT WORK FOR HER- as one person said the reviews must be written by her staff- lol!! To me she is AMAZING!When I think of her I remember being 18 and scared and ALL the years she has treated me. I just can not say enough about this lady!!
1.0 Rating
February 18th, 2012
Dont let doctor Biesen Bradley make your baby another statistic
Worst care i have gotten in my life! And it is during the most important time- my pregnancy. Doctor and her staff completely failed to inform me important test results that could cost my daughter her life! Even affer talking to an office manager and bringing up to her attention that i have been completely missinformed, they have failed to treat me and my baby. Doctor never looks at your charts or test results, she is incompetent and cant be trusted. All the good reviews must have been written by office staff. Worst care ever, dont let doctor Bisen Bradley treat your baby as another statistic.
1.0 Rating
February 17th, 2012
Worst care ever!
Rude, impersonal, incompetent doctor. Office staff couldnt even fill out simple FMLA paperwork. Failed to inform me about test results that could cos ...
1.0 Rating
August 17th, 2011
A big disappointment!
Nearby Doctors

Dr. Rita Biesen-Bradley is similar to the following 3 Doctors near Roseville, CA.