Rate Now
Share Your Experience
Have you seen Dr. Robert Dixon?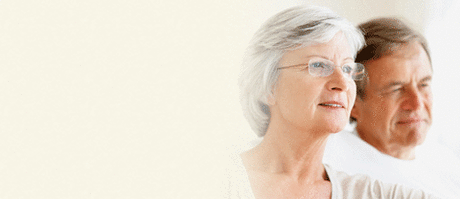 Alzheimer's Disease
Get the facts about Alzheimer's Disease, including the symptoms and stages.
36 Ratings with 24 Comments
1.0 Rating
April 15th, 2014
Very rude!
1.0 Rating
February 27th, 2013
Absolutly Perfect Results!
Dr. Dixon has completed 3 cervical surgeries on me. He may not be the most warm and fuzzy guy but he is a perfectionist with skill and that is a heck of a lot more important when someone is operating on me! I was in extreme pain and was getting immobile and he changed my life - gave me my quality of life back! Get real, what physician's office runs exactly on time? The accuracy and skill of a surgeon is what is the most important thing. I wouldn't want anyone else doing surgery on my spine! If you want babied, to to a peditrician!
1.0 Rating
August 13th, 2012
Uncaring Doctor!!!
Do yourself a favor and find another doctor! He is very rude and arrogant! Doesnt care about you, just wants to charge your insurance. Very money hungry. In the office 10 mins and look out you will get a $200 charge for nothing! Poor bedside manner, doesnt even address the problem. There are other doctors out there, research first!!!!
1.0 Rating
July 25th, 2012
Don't Even Chance It!
This doctor did three surgeries on me...when i didn't improve and he had to go in again, he discovered that i had a fracture, and it came from his first surgery on me coming apart. Dealing with him was some of the worst two years of my life, he never believed anything i had to tell him and although in the end he found out i was the one who knew what they were talking about, i'm still left with problems and now who do i go to, No other surgeon wants to take on another surgeon's mess. Do yourself a favor because once you are dealing with him, it will be to late. I think he or his staff reads these and they put in any good reviews, my opintion!!!!!
1.0 Rating
July 8th, 2012
My advice: don't do it!
He has an arrogant attitude immediately after the surgery. He didn't have even 5 minutes to spare when I came out of recovery to talk to me. He also claims he only made $800 from my surgery. That's when I knew there was something not right. My surgery took 4 hours and he only made $800?? That's not what my billing statements indicated. I ended up in worse shape than I was before the surgery. Once he got his pay, he just quit caring. My advice is to go elsewhere.
5.0 Rating
June 6th, 2012
Dr. Dixon is a wonderful surgeon
Dr. Dixon has always been a surgeon with a care factor and his office staff has been great to work with. He has performed two surgeries on me with no complaints. I am thankful for Dr. Dixon and his staff thanks everyone
1.0 Rating
October 27th, 2011
i'm so upset with Dr. Dixon, a year after the surgeries he done to me I am still in horrible pain, he abandoned me and another surgeon doesn't want to touch what he messed up leaving me with no place to go..a recent discogram was very positive and two doctors told me surgery was my only option but finding one to take me after Dr. Dixon is the problem...he abandoned me , i not him...his office just didn't call me again although when i left there i was told they would call me with a surgery date....so now what do i do? And i was a good patient , not one to complain about his sick humor etc. When everyone was telling me they didn't know how i put up with him, i did anyway...i thought he wascapable but now tht i'm left like this with no options i don't know what to do?? it's very depressing, very, very depressing...Hopeless! Please find you someone else to go to..Please!
1.0 Rating
October 24th, 2011
Waste of Time
I was refered to Dr. Dixon by a neurologist after 3 months of recommended physical therapy didn't help the tingling and numbness in my left arm & leg and soreness in my neck that I have been having for over a year. The office staff had offered to get my MRI from Clear Image, just down the hall beforehand, but did not have it when I arrived for the appt. After spending an hour filling out my medical history I was called back and Dr. Dixon arrived about 5 minutes later. He quickly looked over my paperwork, which he said without apology, I could have filled out online or been sent in the mail beforehand. Since he didn't have my MRI he said he couldn't diagnose my problem yet. He'd also need an EMG of my arm and more X-rays of my neck. When he asked me questions about where I was having symptoms he got impatient with my explanations and just wanted a simple yes or no. When he asked if I had any questions, he said I was making "comments", not asking questions. I felt intimidated and left the office with no intentions of wanting to follow-up with this rude man and his incompetent staff.
5.0 Rating
June 28th, 2011
lots of experience
2.3 Rating
June 26th, 2011
More Than He Could Handle
I am hurt by the way this docotr left me without care for a problem nobody blamed him for. I will say that he performed two suregeries on me and they both became infected, I have had other surgeries and never have a had an infection...I have now had another surgery since Dr. Dixon and I had no infection. He does take everything personal and although he does have a kind side , most of the time you have to deal with his sick humor, that only he finds funny. He disappointed me as I gave him no reason to discard me like he had no concern, but really i guess it probrably was the best thing he ever did for me. My advice is that unless you have no other option, go someplace else.
Nearby Doctors

Dr. Robert Dixon is similar to the following 3 Doctors near Dublin, OH.

Dr. David Hannallah

Orthopedic Surgery of the Spine, Orthopedic Surgery, Neurological Surgery

Hilliard, OH 3.01 mi