Rate Now
Share Your Experience
Have you seen Dr. Robert Alpern?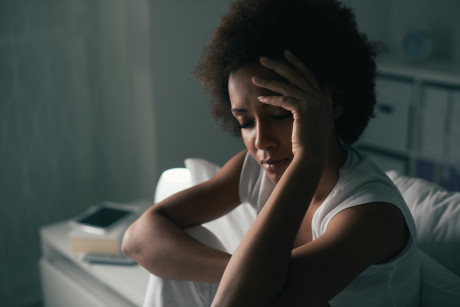 Bipolar Disorder
Get the facts about bipolar disorder, including the different types and symptoms of each.
18 Ratings with 12 Comments
1.0 Rating
October 29th, 2015
Be Cautious!
1.0 Rating
June 25th, 2015
1.0 Rating
June 9th, 2015
review
5.0 Rating
October 4th, 2014
mr.
1.0 Rating
January 2nd, 2014
avoid this guy and yes, he should retire
For the first few sessions, he seemed nice, experienced and knowledgeable but he is a very bad psychiatrist. He is very old school and does not really listen since he thinks he has been around so long that he knows everything. He has been around too long. I strongly suggest you find someone else. He is judgemental and even seems to have a mean, vindictive streak. He was worse than useless and a complete waste of money. He is not up on New medications or therapies.
1.0 Rating
December 19th, 2013
This man needs to retire
I have been seeing this psychiatrist since I was a child. Now I am an adult. The last time I saw him, he kept saying I could get a job, but a few years ago we got in writing that I can't work due to my disability. He made me very upset because he was going on and on about how I could work. Plus, we had to wait for almost an hour after my appointment time because several students came in to talk to him. I need to see another psychiatrist, but after this I will have a hard time trusting them now. My mom pretty much said that he needs to retire. He's too old to be a psychiatrist now.
1.0 Rating
March 19th, 2013
Run other way!
All he cared about was money! Cared nothing For my children. We were sent to him by judge During one of many court visits while my narcissitic Ex kept us tied up in court. Dr disregarded child Abuse. He was awful. It was a horrible experience Especially when he sued trying to get more money During our hearing. It was ridiculous.
1.0 Rating
November 20th, 2012
Ridiculous!
If you can, see someone else! You will not be pleased.
1.0 Rating
August 22nd, 2012
This guy is a SICK TICKET
This is a person who has Narcissitic Personality Disorder, should never be allowed to make decisions on behalf of vulnerable children and has many times crossed the boundaries of normal, and professional protocol.He should have had his licensed pulled years ago.
1.0 Rating
April 17th, 2012
Psychiatrist that likes to talk about himself
And then has the audacity to diagnose ME with all sorts of crazy things? He doesn't follow protocol of court documents, he was too busy talking about his secretary from 40 years ago, to let me get a word in edgewise...not to mention the $3500 price tag he comes with. I would say, unless you're forced to see him, I would steer clear of this quack...
1.0 Rating
April 3rd, 2012