Rate Now
Share Your Experience
Have you seen Dr. Robert Balbis?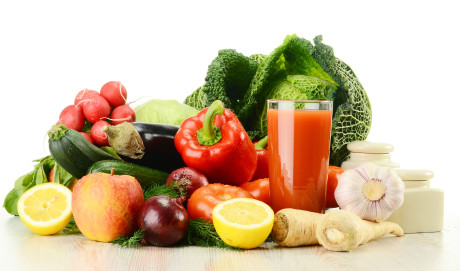 Type 2 Diabetes
Type 2 diabetes is a chronic disease in which your body is unable to maintain a normal blood sugar (glucose) level.
Quality Rating
Highly Satisfied
34 Ratings with 13 Comments
5.0 Rating
March 10th, 2017
Knowledgeable and proactive
5.0 Rating
February 4th, 2016
I love how good he is, in so many ways
1.0 Rating
September 19th, 2013
Bad day
Reading the reviews he must have been having a bad day - condescending, rude, beligerant. I was so shocked I said nothing but will never go back and never send anyone to him. I wanted to talk about some sore to the touch lumps forming in my head and he told me to make an appt. and come back, mentioned my age as though I should go home and deal with it. The doctor to whom he sent me before surgery inconveience the entire surgical pavilion, staff and doctor by making me wait over an hour - which was scheduled at the last minute (morning of surgery) not the 30 days he had.. Dr. Balbis turned it around saying he was sorry to have inconvenienced me trying to save my life. Wow As a senior I have never experienced such horrible bedside manners.
5.0 Rating
March 28th, 2013
The first time I went to Dr Balbis he found and diagnosed me with PAD.which is an artery disease.He is a wonderful doctor I would highly recommend him to anyone.
5.0 Rating
February 24th, 2013
Taking the Time
My husband and I have been battling multiple conditions for years. Medicines, complications from surgeries, just life in general. Dr. B took the time to sit down with my husband and I to sort out every bit of our medical history instead of running through the motions of the regular office visit. And he also kept in touch with all the specialists we visit, which is a long list of names. In the end, we feel that Dr. Balbis has help us find a peace and rhythm to our lives. Thank you Dr. Balbis.
3.7 Rating
June 20th, 2012
My husband and I both recently moved to Fl and went to Dr. Balbis. He is very caring, takes time with us and overall is a very good Dr. We would recommend him to any of our friends! In Chiefland, Kim has been a blessing and helped us so much!! Thanks Kim! Thanks Dr. Balbis for being there when we needed you!!
5.0 Rating
January 11th, 2012
I highly recommend DR. Balbis!! I have been going to him now for approx. 3 or 4 yrs. and he has helped me get on track with my health. He is caring and very compassionate with me. He will do everything that is reasonable to help his patient. I am not kin to him was recommended to me by another doctor I was going too. Fantastic recommendation and if you're looking for a professional doctor who cares about his patients you will not go wrong with Dr. Balbis!!!
1.0 Rating
October 1st, 2011
PARENTS BEWARE if your Child is on the Petite Side DO NOT GO TO THIS PHYSICIAN!
This physician may be good with Adults but he's not very experienced with small children and panicked; completely overreacting at the 1st site of a child who was Petite & slightly underweight-by Reporting Mom to DCF & Child Protective Services; INSTEAD of Referring the Child Out to an Experienced Pediatrician who can Follow Up with the Patient; since he's not experienced with small children.It's a Physician's Job (AN OATH WAS TAKEN)to provide care to patients or Refer them out to a specialist who can care for the patient if the Physician is not able to handle a proper Treatment Plan for that particular patient. NOT Panic and Report the Child and Parent to Department of Children & Families AND Child Protective Services with Speculations & Exaggerations. WE HAD A VERY POOR EXPERIENCE with Him. Maybe he is good to others, but if your child is slightly under weight or Petite for his or her age, Instead of taking proper course of treatment. HE WILL REPORT to DCF & CPS which is a VERY SERIOUS ACTION!
5.0 Rating
April 28th, 2011
Fantastic
5.0 Rating
February 11th, 2011