Rate Now
Share Your Experience
Have you seen Dr. Robert Credi?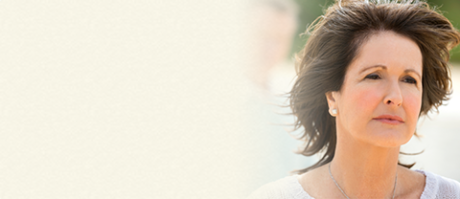 Metastatic Melanoma
The facts about metastatic melanoma, a serious skin cancer, including signs, symptoms & what happens to the body in each stage of cancer.
30 Ratings with 11 Comments
5.0 Rating
March 7th, 2017
Don't get the other reviews. Doctor is outstanding. He saved my life
1.0 Rating
February 11th, 2016
My bleeding son
My son was in the care of Dr. Credi after a different surgeon couldn't help my son. Dr. Credi did a surgery on my son & after that surgery stitches were applied because there was bleeding coming from the incision. The day after the surgery Dr. Credi would not meet us at the ER instead told us to have him lay down & apply pressure to the bleeding area to help it stop that he would meet us at his office in the morning because there was a 7 hour wait in the ER. My son had to bleed for 11 hours before Credi again stitched the bleeding area & sent us off. Two days later I called the on call number because my son did not feel well & he was again bleeding. Dr Credi was the on call doc. No call back so I call again, no call back once again. The ER doctor contacted the on call number to page Credi as well because my son was laying in the hospital bed actively bleeding & blood work determined that my sons hemoglobin was down to 7.7 which it should've been closer to 10. STILL NO CALL BACK FROM CREDI. I fired him the next morning after my son had been admitted & this awful man never went to do his duty as a doctor. I have been told that a report was made by the head surgeon at St. Joe Med Ctr to the South Bend Clinic regarding what Dr. Credi did. He has no care or compassion for his patients & clearly should never have the option to put the life of anyone in his hands. I hope that he loses his license soon.
5.0 Rating
September 13th, 2015
1.0 Rating
August 18th, 2014
Buyer beware
I have a friend whose husband went in for an elective gastric bypass because I wanted to try to become a healthy weight again. Like so many others here, he developed complications and infections and if it weren't for the quick action of his nurse wife taking him to Indianapolis, the man would surely have died. Other people have died. Ask about the doctors infection rates beforehand. It has been 2 years and the man sure did lose weight family: mostly because he was on deaths door and still isn't out of the clear. This simple surgery has bankrupted the family , both emotionally and financially . Steer clear of this incompetent doctor.
1.0 Rating
March 27th, 2014
Terrible Doctor
My wife had an Appendectomy scheduled for 6:30 AM and it was 6:05AM when I overheard both the Anesthesiologist and 2 nurses comment on how Dr. Credi was "running late again". 5 minutes after this, he strolled into the hospital 20 minutes before my wife's scheduled surgery. He was already wearing a pair of scrubs under a jacket, which I only assume he wore for her surgery due to the time. His BMW keys were still jangling in is off-hand. What a "hot shot", right? She was in the hospital for over 2 days after her Appendectomy, and he didn't show up to check in on her until the 3rd morning, when she was finally discharged. He had NO idea how to treat a Type 1 Diabetic, and under his care her BG level was never lower than 300, until I contacted a Certified Diabetic Educator to advocate on her unconscious behalf. He repeatedly refused us our request for a Hospitalist when it became clear that he was unconcerned with my wife's post-op treatment. on the 3rd day when he did finally show up, he was condescending and nonchalant with her condition. Claiming that I "LIKED to have tighter control of her [diabetes] care" because we didn't want her blood/sugar to exceed 300. He's a sorry excuse for a Physician, with NO bedside manner, and has demonstrated a complete lack of competence in differentiating between Type 1 and Type 2 Diabetes treatment. If you find yourself in the Hospital under Dr. Credi's "care", you should DEMAND a Hospitalist from your floor's Supervisor, ASAP. I was unaware that this was even possible.
1.0 Rating
February 24th, 2013
Terrible
5.0 Rating
August 17th, 2012
5.0 Rating
March 27th, 2012
5.0 Rating
March 23rd, 2012
5.0 Rating
March 22nd, 2012
1.0 Rating
July 19th, 2011
EVERYTIME I have seen him it has been a COMPLETE disaster! I have been VERY VERY unpleased with his response to post op issues. EVERYTIME I have seen Dr. Credi he is an hour to 2 hours late, including the date of my surgery!!!! (HHMMMM.. i wonder who paid for that!) I was having post op problems the second day of surgery and here it is SEVERAL months later and i am still with the same VERY PAINFUL problem! The day of surgery he also last minute(AFTER SURGERY PREP) decided to change his mind on orders given by my SPECIALIST to keep me safe during and after my procedures! Him and his staff are now down to giving unofficial results and not returning phone.. REALLY sounds like a swell guy huh?!?!? All I have to say is if you are referred to him.... BEWARE and GOOD LUCK!
1.0 Rating
July 13th, 2017
Nearby Doctors

Dr. Robert Credi is similar to the following 3 Doctors near South Bend, IN.