Rate Now
Share Your Experience
Have you seen Dr. Robert Denitzio?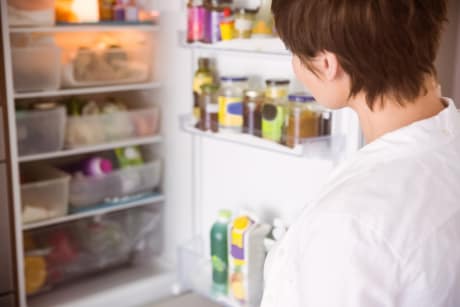 Binge Eating Disorder
Get the facts about binge eating disorder, including symptoms, causes and related conditions.
Quality Rating
Highly Satisfied
31 Ratings with 6 Comments
5.0 Rating
August 6th, 2017
Outstanding
2.0 Rating
February 27th, 2017
Did not diagnose the fact that my hip is bone on bone even though I went to him several times telling him of severe leg pain.
I went to Dr. Denitzio several times over a period of several years with severe/extreme leg pain. When I asked if it could possibly be my hip, he said "No, it could be the muscles near your hip, but it's not your hip." He didn't have an x-ray or MRI done. He just decided that with no diagnostic testing. I went to the ER and was seen by a caring doctor who told me I needed to go to the Spine Center because my back had already had an MRI and there was spinal stenosis, degenerative disc disease, scoliosis, and arthritis detected. Dr. Denitzio told me it wasn't that bad, but I could go to the Spine Center if I felt the need. This was after he had prescribed Gabapentin two years earlier. Also, when I had told him I was afraid of falling when I get an intense shocking pain in my leg, he told me to get a cane. He had no interest in finding out what was wrong with me. :o( The spine doctor is very caring and gave me injections in my spine three times with no luck. She was ready to send me to the spine surgeon in the practice when she decided she should check my hip first. I went for x-rays of both hips, and then for an MRI of my right hip. That's when I found that my right hip is bone on bone and nothing can be done for me other than total hip replacement. Dr. Denitzio let me suffer great pain over a period of years and never even considered checking my hip even though I had asked him about it. He even said that I most likely suffer from Fibromyalgia. When he said that, I asked if I couldn't possibly have something else in addition to that wrong causing my leg to hurt so badly. He said it was possible, but did nothing to find out. I am saddened about the way I was dealt with by him.
4.0 Rating
March 17th, 2015
Always excellent. Everyone is so nice.
5.0 Rating
July 12th, 2013
Dr Denitzio is an excellent physician, he cares about you as a person and best of all he is healthly and makes suggestions for you to become healthier and practice good eating habits with the proper nutrition. He took care of my mother and father until they passed away. My father said he was the best doctor he ever had, he was 85.
5.0 Rating
April 26th, 2013
Dr. Denitzio is what I wish everyone could have in a physician. He is skilled, thoughtful, kind, caring, humble, and upfront. I really, really like that he practices what he preaches - healthy living, good mental health, strict about controlled substances, etc. He views a person as a whole, not a disease or diagnosis or problem, but as a PERSON who needs something to maintain or improve their overall well-being. I would and do trust this physician with my life and have channeled my whole family to his practice.
5.0 Rating
March 11th, 2012
satisfaction!
5.0 Rating
June 4th, 2017
5.0 Rating
January 9th, 2017
5.0 Rating
January 9th, 2017
5.0 Rating
January 2nd, 2017
5.0 Rating
January 2nd, 2017
5.0 Rating
August 9th, 2016